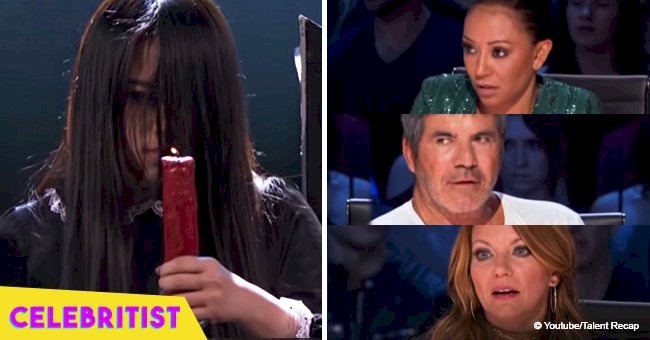 Creepy 'ghost magician' left the 'AGT' judges terrified during her performance in video
"America's Got Talent" judges got the scare of their lives when a creepy illusionist showed up to the auditions earlier this year. The "ghost magician" also seemed to take a fascination to former "Spice Girls" singer, Mel B, as can be seen from two frightening YouTube videos below.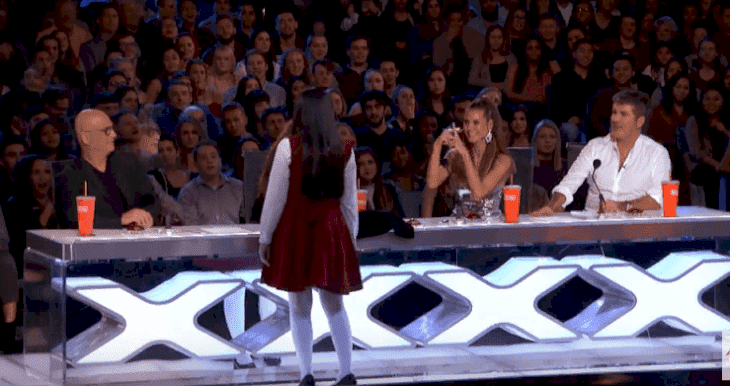 YouTube/America's Got Talent
The Sacred Riana, a 25-year-old illusionist from Indonesia, walked on stage in a white shirt and burgundy pinafore, clutching a zombie-like doll in similar attire. Most of her face was obscured with her long black hair.
When Mel B asked Riana for her name, all she got was a twitch of the head. Suddenly, the creepy contestant marched towards the panel, terrifying the judges even more. Simon Cowell and Heid Klum made the sign of the cross, and Howie Mandel pulled back in fear, but Riana was headed for Mel B.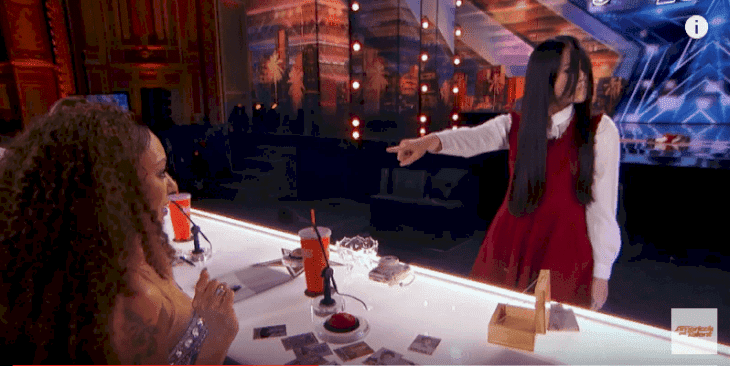 YouTube/America's Got Talent
Riana displayed 12 Polaroid photos of people and an old newspaper clipping indicating one person killed the others in a fire. She asked Mel B in a vibrating, echo voice, "Who caused the fire?"
After Mel B chose the picture of a certain man among the 12, Riana placed it upside down in the singer's hand, scaring both the judges and audience when she flipped it to reveal a picture of Mel B with the dead man in the background.
"Oh my God! Bob is behind me!"
Mel B yelled.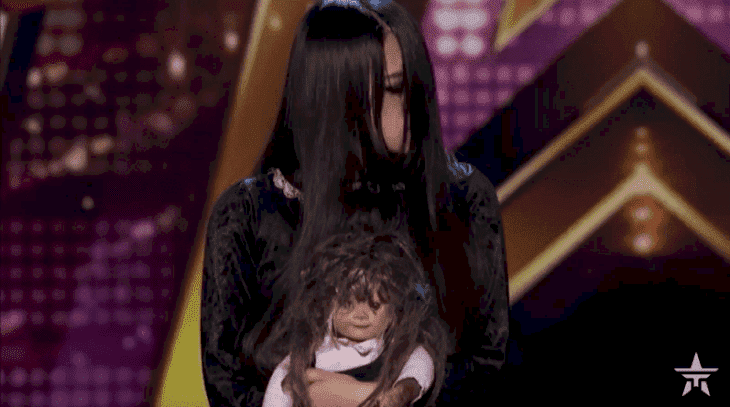 YouTube/Talent Recap
Despite her palpable fright, Mel B gave Riana a Yes. Mandel and Klum also approved of her performance, but the illusionist got a No from an unimpressed Cowell who advised her to watch Disney instead.
It was an even scarier episode when Riana, real name Marie Antoinette Riana Graharani, turned up for the second round. The judges looked as freaked out as the first time, and probably still reeling from her frightening experience, Mel B left the talking to guest judge Martina McBride.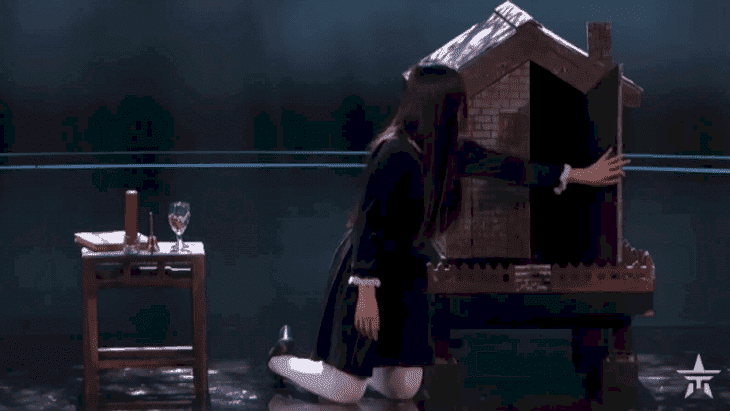 YouTube/Talent Recap
As unsettling as ever, Riana's performance included a dollhouse. She advanced wordlessly toward the panel and headed straight for Mel B, dumping her doll in the judge's lap.
"Oh no!" cried Mel B as Riana walked back on stage. The contestant then performed a couple of rituals with a red candle that culminated in her doll bursting out of the dollhouse as a life-size human.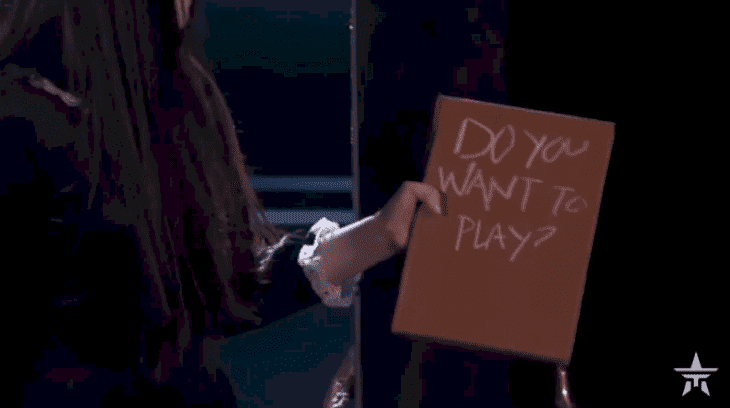 YouTube/Talent Recap
Even though the stunned audience cheered her performance, Cowell wasted no time in giving his verdict and sending Riana off the stage.
"I actually want this to end right now," the "AGT" creator stressed, with Mel B chiming in "Me too."
"I feel like I'm in a horror film right now,"
Mandel said as Klum and McBride were at a loss for words.
Finding the entire freak show too much to handle, Mel B took a dressing room break to calm her nerves.
"This is too much for me," the British singer confessed.
Riana, a former Asia's Got Talent winner, eventually ended her AGT run in the quarterfinals after failing to impress voters in America.
Meanwhile, a recent poll by Gold Derby found that 63% of respondents did not vote for her because her act was too terrifying, while the other 37% thought her performance did not measure up to the rest.
Please fill in your e-mail so we can share with you our top stories!