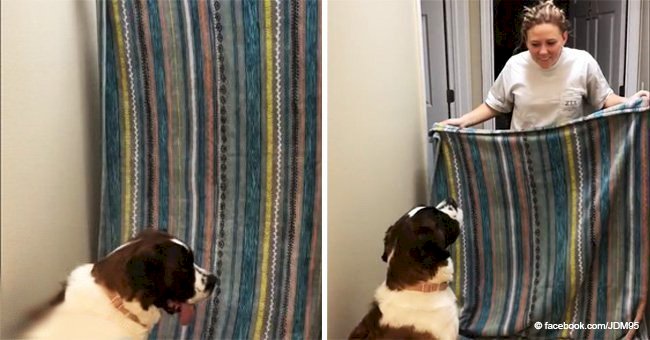 Funny moment woman runs straight into a wall while doing the vanishing challenge with her dog
The "What The Fluff" challenge was an epic fail for Ashlynn Mckenzi Dacus as she ran into a wall while trying to trick her dog.
This viral vanishing challenge began back in June when pet owners tested the perception of their pets by "disappearing" from behind a blanket.
Read more on our Twitter account, @amomama_usa. The hilarious video can be seen below.
The idea is to hide behind a blanket, making sure your pet can see where you are before you do, then lifting it high enough to hide before running away as you drop the blanket.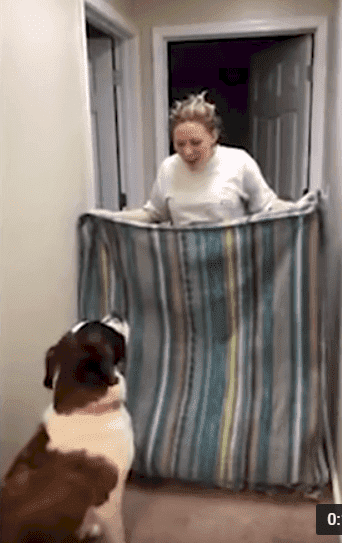 Source: YouTube/RachTV
This gives the illusion to your pet that you had disappeared. In most cases, the pets' reactions are adorable as they try to figure out what happened to their humans.
Dacus from Jonesboro, Arkansas, was keen to do the challenge but unfortunately for her, it didn't go exactly as she had hoped.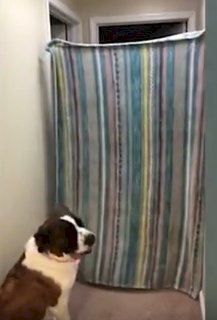 Source/YouTube/RachTV
It started off well even though her dog was just sitting in the hallway looking at her. When it was time for the action, Dacus lifted the blanket and prepared to run away.
She misjudged the proximity to the door and ran into the wall, hard. Falling back she starts laughing, and the person recording the video can be heard laughing as well.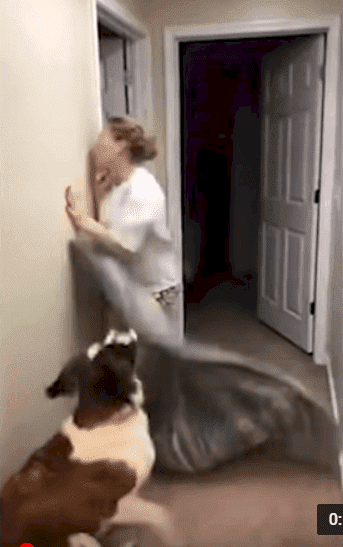 Source: YouTube/RachTV
Her friend shared the hilarious video on Facebook with the caption: "Just in case you were wondering how pharmacy school is going... we may be a little brain dead already!"
In the seven days that the clip has been online, it's already been viewed more than 18 million times with 385,000 shares and 71,000 comments.
Another pet challenge that gained popularity recently is the "Snoot challenge," proving that the internet is useful for so much more than just cute cat pictures.
The concept is easy – open your hands in the shape of a circle and see if your pet puts their noses through the hole.
People have since tried it with different types of pets and have found that the Snoot Challenge works on cats, ducks, and pigs too.
The challenge is not for everyone though, and that is fine too. Dogs who show no interest in the challenge should not be forced against their will.
Please fill in your e-mail so we can share with you our top stories!