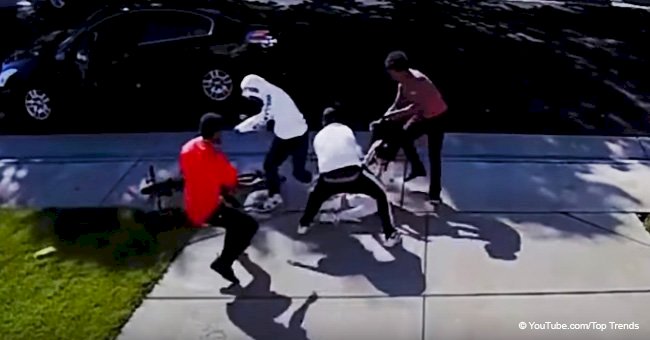 Four teens ruthlessly rip off a helpless boy, 12, and steal his Air Jordans and iPhone
A 12-year-old boy was attacked by four teenagers who stole his shoes and cell phone before fleeing the scene in a car.
The victim, from Elk Grove, in California, is yet to be identified for his own protection but his life was saved thanks to a good Samaritan that witnessed the attack.
As reported by KRCA, the boy was approached by one of the teenagers, who distracted him, allowing the other three to jump him.
Follow us on our Twitter account @amomama_usa to learn more.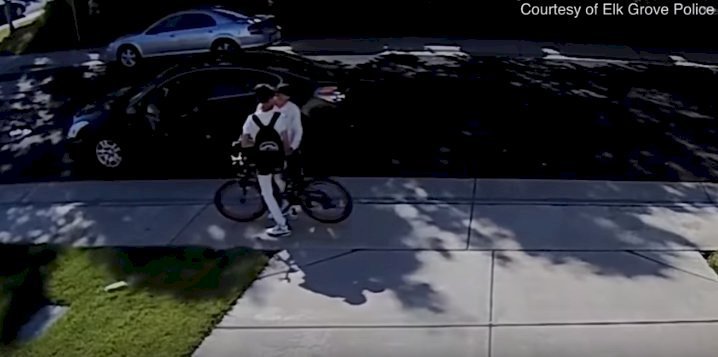 Source: Top Trends
A PLANNED ASSAULT
The 12-year-old middle school student was attacked on Friday after school and the ordeal was caught on camera by a CCTV system.
In the footage, the boy can be seen sitting on his bike talking to one of his attackers, who reportedly asked him what type of phone he had.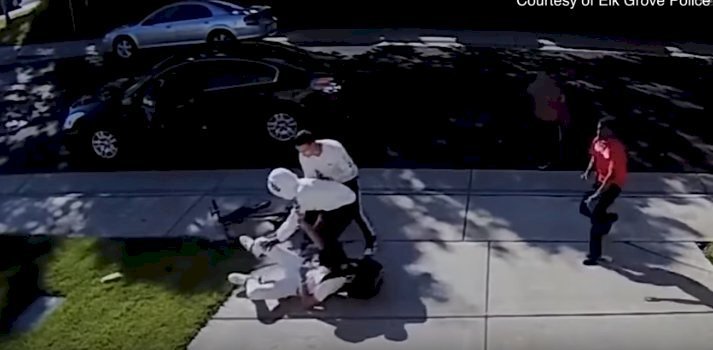 Source: Top Trends
AMBUSHED
In the blink of an eye, the victim is pushed to the ground and the rest of the gang comes running, with one of them targeting the boy's head with a violent kick.
They proceed to punch and drag him around, removing his shoes - a pair of expensive Air Jordans - and his iPhone. According to the victim, he was afraid he 'was going to get murdered' because he didn't know if they had a weapon.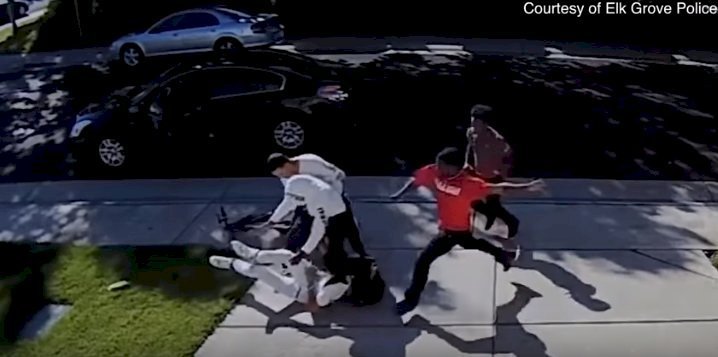 Source: Top Trends
HELP CAME ALONG
Luckily for him, Orlando Martinez, a football player and student at Franklin Highschool, was in the neighborhood visiting a friend and stopped the attack.
As soon as Martinez noticed the boy being approached, he knew something bad was about to happen. When the other three attackers joined in, he honked his car an yelled at them.
JUSTICE WAS MADE
This scared the teenagers who immediately jumped in a car and fled. The CCTV footage was handed to the Elk Grove Police Department and all four suspects were identified and arrested on Monday.
The teenagers, who are all 16 and 17 years old, will now face charges of robbery and conspiracy; the teenager who kicked the victim in the head may also face a charge of assault with a deadly weapon.
ANOTHER TEEN VICTIM
Recently, a teenager was also attacked but not for his possessions; Leroy Abraham, from Belgium, was pushed onto the train tracks by a man who kept on bullying him for the color of his skin.
The 15-year-old was waiting for a train with his siblings when he started being harrassed with racial slurs by the 35-year-old and his two female companions.
After battling for a while on the train tracks, the train station staff intervened and the man was arrested and charged with 'GBH with a racist character.'
Please fill in your e-mail so we can share with you our top stories!