Enrique Iglesias spotted passionately kissing a fan on stage
A fan got more than she wanted when she went to an Enrique Iglesias concert in Kiev, Ukraine. After being called onstage, the fan took a chance and it paid off.
She grabbed the singer and kissed him, instead of pulling away, the star went along with it. Footage shows how the musician even ended up initiating the kissing.
On Sunday, Enrique Iglesias, 43, performed on stage at the Olympic National Sports Complex in Ukraine. This was during the latest stop of his All the Hits Live tour.
There he invited onstage a woman whom he hugged after she presented him with a framed photo. Things took a turn when the woman grabbed his head and began giving him multiple kisses on the mouth.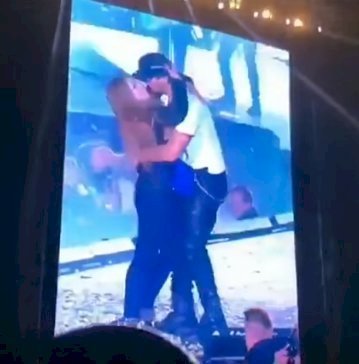 For more on this story go to our Twitter account @amomama_usa. The star then pulled away smiling.
However, the woman pulled out her phone for a selfie with the star and he initiated another kiss. The woman then jumped up and wrapped her legs around him before finally heading back into the audience.
This was not a strange occurrence for an Iglesias concert. In 2010, he kissed a woman named Melissa after his performance on the "Today" show.
Later that year, he kissed fans on stage at Jingle Ball concerts in Boston and Sunrise, Florida. At the time he explained:
"I just get excited when I go on stage. I don't do it all the time. I've got to be in a good mood, and I was in a good mood."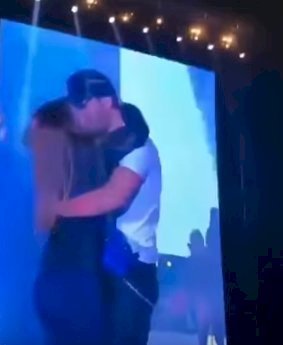 He recently said he wanted to open up to his fans because they had given him so much. The star stated:
"I don't mind sharing part of my life with them. I always have, in a way, through my music."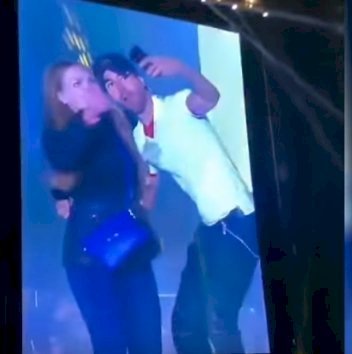 However, during that interview, he insisted they hadn't used any tongue. Iglesias started dating Anna Kournikova, 37, in late 2001.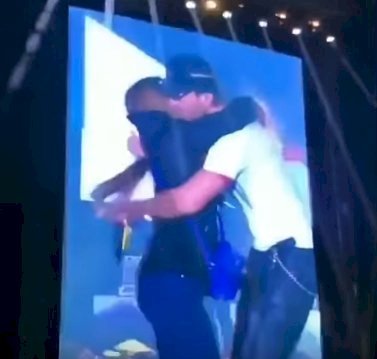 The pair met on the set of his "Escape" music video. They welcomed twins, Nicholas and Lucy, last year December 16, in Miami after keeping the former tennis professionals pregnancy a secret.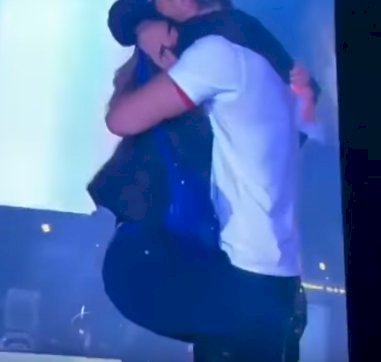 Neither star has revealed how Iglesias' fan kissing habit affects their relationship. So far, it doesn't seem to interfere with what they have going on.