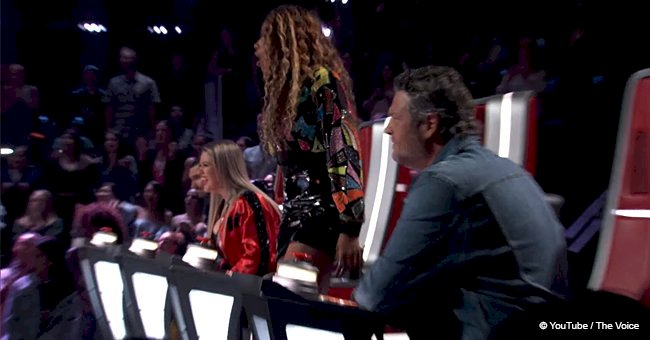 Singer with unbelievably powerful voice made all 4 judges turn their seats

A singer with a stunning voice had all 4 judges of "The Voice" vying for the opportunity to be her coach.
A 35-year old mother of 2 rocked the 4th night of Season 15's Blind Auditions. Sandy Redd from Chicago started singing "River," Adam Levine and Jennifer Hudson turned their chairs immediately, followed a few seconds later by Kelly Clarkson and Blake Shelton.
Redd dominated the stage with the confidence and aplomb of a seasoned star and complemented her astounding vocal talent with a charismatic stage presence.
The video of her audition was posted on YouTube/The Voice on September 2, 2018, and in just two days racked up over a million views.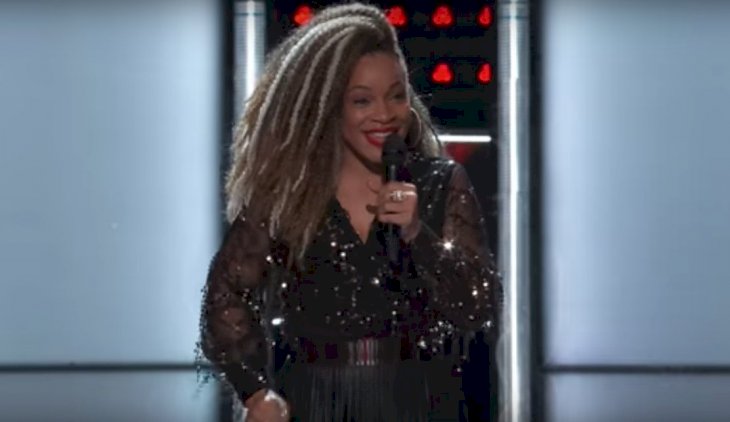 Source: YouTube/ The Voice
"SHUT YOUR MOUTH AND RUN ME LIKE A RIVER"
Redd's performance was electrifying, and before long Jennifer Hudson got up and deposited both her shoes on the stage, indicating her deep admiration and respect, followed by Kelly Clarkson offering up her red jacket, and Adam Levine giving up one of his sneakers.
Even Blake Shelton joined in "donating" his drink in homage to Redd's massive talent. Redd's performance left the usually verbose Clarkson literally speechless,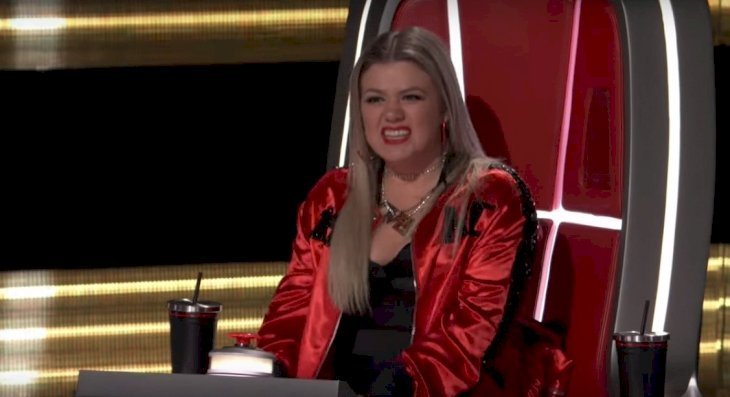 Source: YouTube/ The Voice
A POWERFUL SONG FOR A POWERFUL LADY
"River" is a song recorded by Bishop Briggs, who described the song as being about facing up to life and not backing down. And that is what Redd did.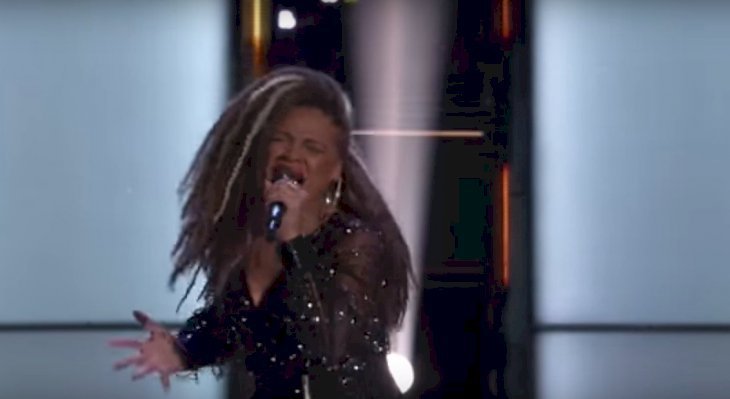 Source: YouTube/ The Voice
A HEATED TUSSLE OVER REDD
At the end of the audition, each of the judges tried to convince Redd they would be the best fit for her, and the competition got very heated, with Hudson mimicking a supplication to be chosen. Redd explained that she would be following her heart and picked Team Kelly.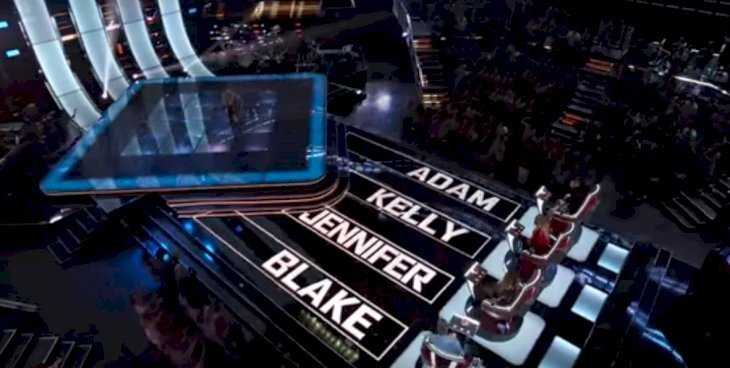 Source: YouTube/ The Voice
ANOTHER HOT CONTESTANT JOINS "THE VOICE"
A sneak peek at the forthcoming Blind Auditions will be bringing a familiar face to the stage of "The Voice."
Fans of "America's Got Talent" may recognize country singer Dave Fenley as a contestant on "AGT"s Season 8.
Fenley made it to the semifinals in "AGT" and he is aiming even higher on "The Voice." He auditioned with Travis Tritt's hit "Help Me Hold On."
Clarkson was the first to turn, telling him "I love your voice," followed 30 seconds later by Shelton. Levine didn't turn around but told Fenley that he loved his work and encouraged him to join Team Kelly. Who Fenley picked as his coach will remain a mystery until the next show.
In a related story, René Bishop from Willemstad, Netherlands Antilles took the stage on "The Voice of Holland" and performed a moving rendition of "Unchained Melody."
Please fill in your e-mail so we can share with you our top stories!