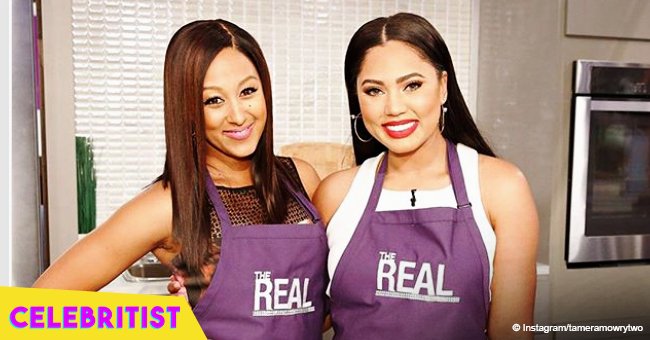 Tamera Mowry clings to husband while on double date with Ayesha & Steph Curry in latest pic
Tamera Mowry shared an adorable photo of her and her husband with another power couple, this time in the sports industry - Steph and Ayesha Curry. It comes with no surprise that two of the most influential power couples in the industry are actually close friends, and seeing them all together is something that is quite nice to see.
The two couples went on a date in Yountville, California recently, where they tried a restaurant called Bistro Jeanty. According to Tamera, Steph and Ayesha are "two of the most amazing human beings", and being with them is a whole lot of fun.
"What a lovely day in Yountville, CA at @bistro.jeanty with two of the most amazing human beings. #TheHousleys had fun with #TheCurrys"
Being the sweet couple that they are, Ayesha and Steph had their arms wrapped around one another for the photo, as they flashed their big smiles. Likewise, Tamera and Adam also made sure to flash some smiles despite the heat directly hitting their faces.
Both couples are not only common in the way they influence their fans, but also in the way they take care of their children. Tamera and Ayesha are extremely hands-on with their kids, but they also allow their husbands to do a lot of the parenting so that they are on equal grounds.
Of course, playing dress up in matching outfits and heading to the salon or the beach are all mom ideas, the dads don't forget to take some time off their busy schedules to take their kids out to the park or to sports events, too. After all, the number of activities a child can do are limitless.
Please fill in your e-mail so we can share with you our top stories!