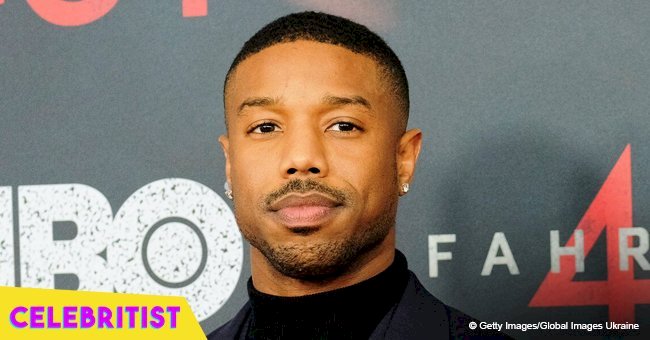 Michael B. Jordan is finally moving out of the house he shares with his mom and dad
"Black Panther" actor, Michael B. Jordan is finally moving out on his own at the age of 31, but that's not all the big move Jordan is planning to make these days.
When Jordan was on "The Ellen DeGeneres Show" earlier this year, he confessed that living with his parents had its pros, but there were also the disadvantages.
"I love my parents, but we have a roommate relationship right now, which is interesting," Jordan said.
"You get home-cooked meals but then you also have random trips to the kitchen in the middle of the night - just the random run-ins that might be uncomfortable from time to time."
Now, the actor is finally leaving his parents in the Sherman Oaks Mansion he bought in 2016. Vanity Fair reports that Jordan plans to live in a "penthouse in downtown Los Angeles, three blocks from the home of a friend in his entourage."
But that's not the only significant move the "Creed II" actor is about to make. Jordan seems poised to take his career to the next level and is already making big plans.
The "Fantastic Four" star, who already has production and marketing companies hinted at wanting to build something universal. He detailed:
"I want to create projects for Brad Pitt, but at the same time I want to be able to create a movie for Will Smith, or Denzel Washington, or Lupita Nyong'o, or Tessa Thompson."
"It's gonna be eclectic. It's gonna be animation. It's gonna be non-scripted. It's gonna be digital. It's gonna be film, television. It's gonna be video games."
Quite the impressive line-up there for Jordan, who says he' so "locked in right now, because if it was ever a time to get distracted or, like, drop the ball, this is not it."
Meanwhile, the action star also dished on what it feels like to withstand the pressures that come with Hollywood.
Jordan admitted not knowing exactly how to handle it, but said fellow actor, Will Smith gave him some golden nuggets: focus on your work, and continue to build your career.
Back in July, Jordan took time to lash out at trolls who criticized him for partying with only white women on his Europe vacation. Taking a metaphor from milk, Jordan then schooled the folks who had made his life their priority.
"Y'all are bugging. Y'all are doing too much. I like milk, I like chocolate milk, I like almond milk, strawberry milk, you know the cinnamon toast crunch milk? That's pretty good."
Please fill in your e-mail so we can share with you our top stories!