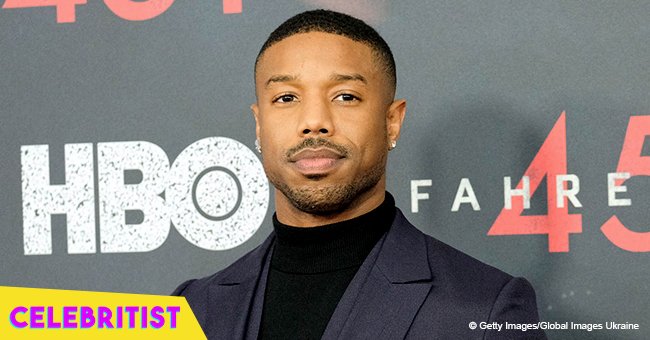 Michael B. Jordan claps back at critics who mock him for partying with only white women on vacation
The "Black Panther" star is currently on a well-deserved vacation around Europe, and after he was caught on a boat party with only white women aboard, his black fans have been "canceling him." Jordan clapped back on an Instagram live.
After the success of the "Black Panther" movie Michael B. Jordan has been living his best life with an increment in his fame and fortune, but unfortunately for the actor, that means all eyes are on him and people are constantly judging him.
The handsome actor is currently in Europe, traveling through France and Italy with some friends. Last week he was caught getting handsy with his rumored girlfriend, Ashlyn Castro, in the VIP Room nightclub in St. Tropez, and a few days ago, he sparked controversy after being photographed on a boat in Italy with a bunch of girls.
Now, fans are not exactly mad about Jordan hanging out with other women or having a good time, what bothers them is the fact that there wasn't a single black woman aboard the boat with the actor.
Is not the first time that Michael faces accusations of "disliking" black women. He has faced backlash for years now for only dating light skinned women, but the 31-years-old has always stated he has love for every race, making it clear he doesn't prefer white females.
While on a break from his party, Michael took to Instagram to have a Live session, and after angry fans filled his comment section with remarks about the "Becky's Only Boat Party," as BET hilariously referred to the party, he had to clap back to all the hate he was getting.
Jordan starting by asking his fans to "chill out," and the proceeded to explain that the only reason why there wasn't any melanin on the boat, is because "There's not a lot of Black women in Italy, OK? It's not."
He then repeated, once again, that he likes all kind of women, making a funny metaphor with milk, out of all things:
"Y'all are bugging. Y'all are doing too much. I like milk, I like chocolate milk, I like almond milk, strawberry milk, you know the cinnamon toast crunch milk? That's pretty good."
Michael has been private about his love life for most of his career, refusing to comment about it when he visited "The Breakfast Club" a few months ago, and stating he was "just chilling."
On his Instagram live, he also stated that despite all the negative comments thrown in his way, he will continue to bring positivity to the community through his work, as he said:
"I'mma keep doing what I gotta do. Keep throwing positive energy back into my community. Y'all can "cancel me" all you want but you'll never cancel this black man."
Please fill in your e-mail so we can share with you our top stories!