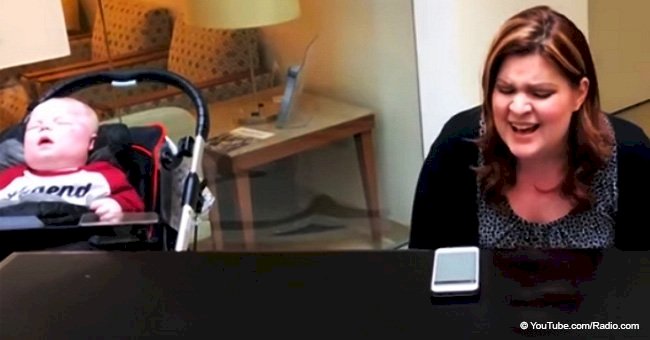 Mom plays piano for terminally ill son, and the crowd of nurses is impressed by her tearful voice
Lincoln Tanner was with his mother Abby for 12 months and had already suffered through more pain than many of us could imagine. But in that one moment, he might have forgotten it.
His mother spent all of that time making sure little Lincoln was as comfortable as possible. He suffered from a rare and terminal form of epilepsy called malignant migrating partial seizures of infancy.
Lincoln sometimes endured over 200 seizures in just a day. But one day Abby decided to play some music to comfort him when she saw a black piano in the atrium while awaiting an appointment at the Duke Cancer Institute.
Follow us on Twitter for more @amomama_usa.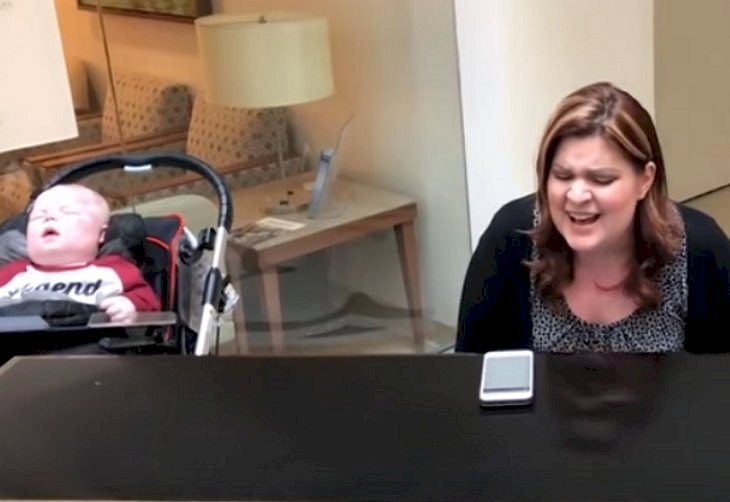 Source: YouTube/ Radio.com
She parked Lincoln's stroller nearby and sat down. Then she began singing "Never Enough," a track from "The Greatest Showman" movie soundtrack.
Online, thousands of hearts were touched, and information was also shared about Lincoln's rare disease.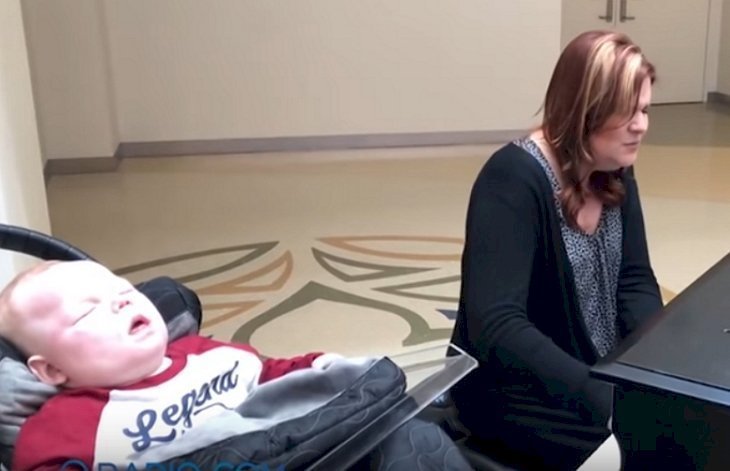 Source: YouTube/ Radio.com
In addition, Abby's impressive vocals were acknowledged. Not least of all by the nurses who taped the incident and who remained quiet throughout until Abby observed them and they began to applaud.
In an interview with WCVB via the Daily Mail, Abby said:
"Music just communicates things that words can't. It heals my heart to be able to play and sing."
She added:
"You know, it was just a moment between he and I, and it wasn't until we looked up and saw a bunch of people clapping afterward, really enjoying it, that we knew anybody else was even there."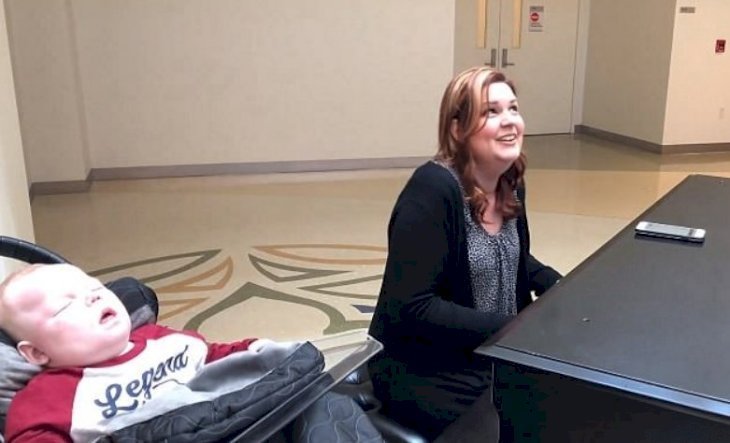 Source: YouTube/ Radio.com
The touching moment came after a similar incident in August when a father decided to dance for his terminally ill daughter.
The man, Kennith Thomas danced to Ciara's "Level Up" and shared the clip as part of the challenge started by the star herself.
Source: YouTube/ Atlantic Records
Ciara's rules were simply that the person with the best dance moves and energy would collect $5,000. Thomas was surprised when he received the call saying he won.
Source: YouTube/ Radio.com
His daughter, who had recently been diagnosed with leukemia, appreciated music which kept her calm.
So when Ciara showed up at the CHOP theater, the excitement was more than she or her dad expected.
And back in 2015, a huge party was held for a cancer patient, a five-year-old girl named Lila May Schowhace.
The event was meant to cover her birthday party, prom and wedding celebrations in one go. Sadly, Schowhace had been given only two months to live after her three-year battle.
An old Butler Banking Building was converted into a princess' castle that was complete with food, music, costumed acts, and a custom-made dress.
Source: YouTube/ KOIN 6
Schowhace's father Blake also proposed to the little girl at one point after doing the traditional father-daughter dance.
The young girl passed two months later as expected. But the family, her friends, and the internet was happy to have shared in her genuine love of life before she passed on.
Please fill in your e-mail so we can share with you our top stories!