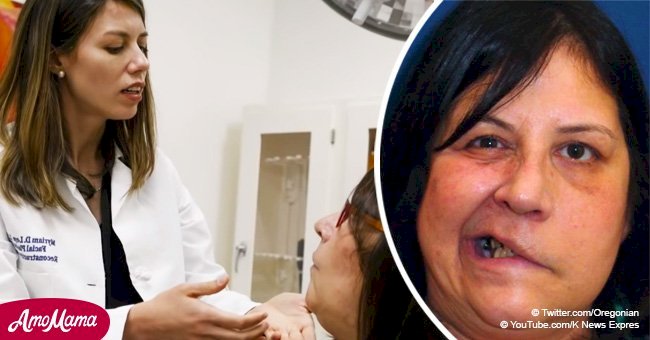 Woman felt like a 'monster' after her stroke, but marvelous makeover gives her a new smile

The 56-year-old Jarmila Hawes from Vancouver was working as a Costco cashier when she had a stroke back in 2015.
The left side of her face drooped and Hawes said she didn't recognize the monster in the mirror anymore and felt self-conscious in crowds.
Read more on our Twitter account, @amomama_usa. A short video clip of the interview with Hawes can be seen below.
Not only did the stroke leave her disfigured but Hawes was told she would never be able to regain motion in the left side of her face again.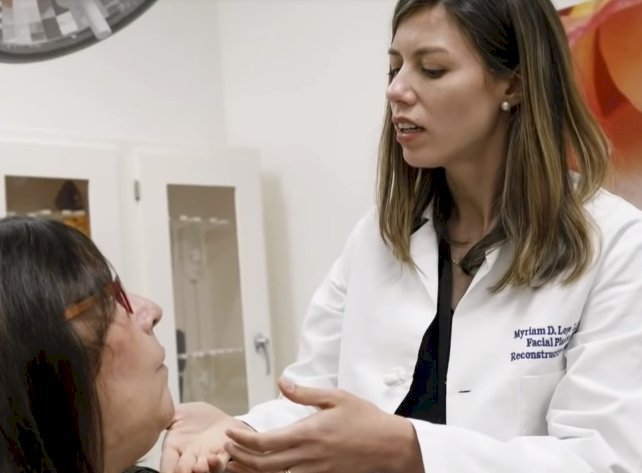 Source: Inside Edition
The pain was excruciating and simple tasks we take for granted like eating and drinking became unbearable.
It got to the point where Hawes didn't even want to leave her home. That was until she met Dr. Myriam Loyo Li six months later.
Dr. Li specialized in transferring existing facial nerves to "reanimate" the paralyzed parts affected by a stroke or other forms of cellular damage.
When she met Dr. Li, the procedure was still in an experimental phase, and Hawes almost didn't go through with it.
"I was nervous because nobody had heard about this surgery. There were no guarantees that the nerves would take, but I knew I had to do something. I didn't have a choice."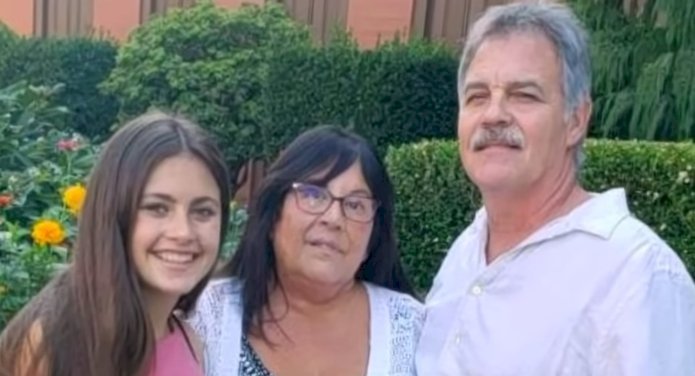 Source: Inside Edition
The groundbreaking surgery has given Hawes her life back. She can now leave the house without worrying that she'll stand out in a crowd.
Hawes also married her partner of 15 years, 63-year-old Ken, when the swelling went down 4 months after the surgery.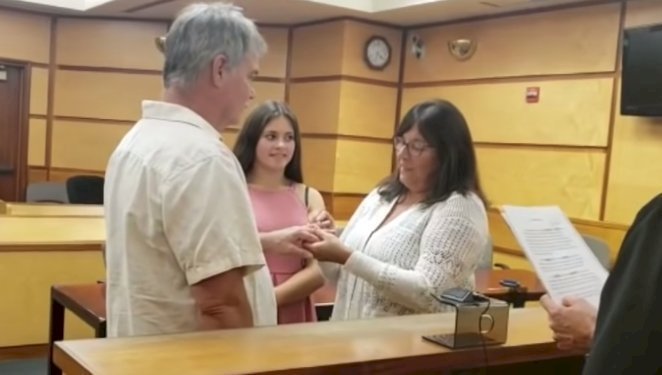 Source: Inside Edition
She said getting married was not something she would have done "with half her face drooping." But all that changed, and Hawes added:
"I go out now. I go to restaurants; I walk my dog, I kayak. Last summer I went to Hawaii, and I swam in the ocean."
Physical appearance is something we take for granted, but in some cases, altering one's appearance can be life-changing.
Back in 2017, a 50-year-old homeless man was given a makeover and the story of his drastic transformation went viral.
Jose had been battling mental illness for years and was homeless since the age of 25. He worked as a skilled electrician before it all fell apart.
He did odd jobs throughout the years, but it wasn't until his makeover that Jose was given a new lease on life.
Since going viral, a company reached out to Jose to offer financial assistance, a place to stay and a possible employment opportunity.
Please fill in your e-mail so we can share with you our top stories!