Cop takes part in a dance battle with a cowgirl making the Rodeo erupt with his first move
A police officer surprised everyone during a rodeo by performing a couple of dance moves in a dance-off with a cowgirl.
It all took place at the Clovis Rodeo, in California, and no one expected to see such a serious authority figure engage in a half-time gag started by the rodeo clown.
The moment was so funny that it was eventually uploaded to Youtube, where it has been seen by thousands of people around the world.
Follow us on our Twitter account @amomama_usa to learn more.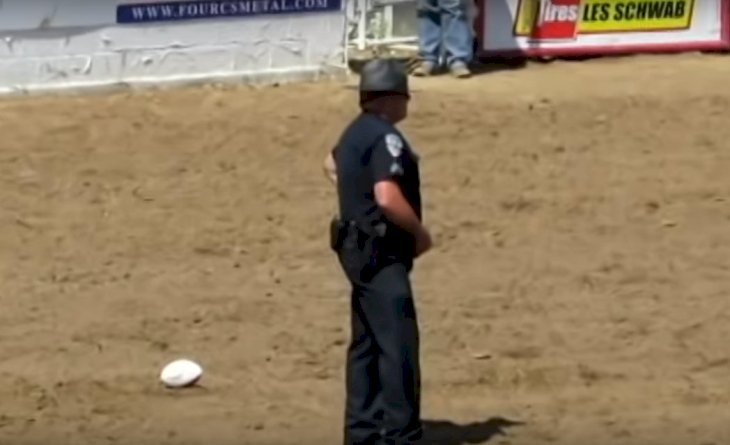 When the rodeo clown started picking on the police officer, who goes by Corporal Curtis Shurtliff, no one knew how the situation would turn out.
Usually, people refrain from approaching law enforcement agents in nothing but a formal manner; after all, they are seen as highly professional and serious about their job.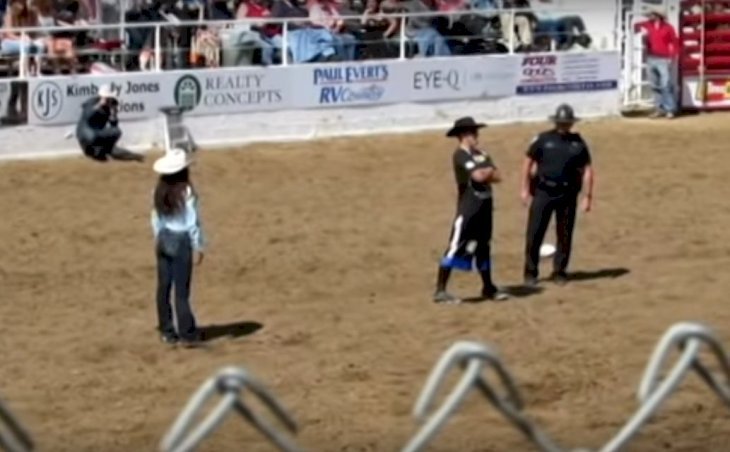 A MAN OF MANY TALENTS
But Corporal Shurtliff didn't have any problem letting the world see another side of him, the side that doesn't wear a uniform nor has a firearm and a badge.
As soon as the rodeo clown chose a member of the audience to step in the arena with him, the dance-off started, but the officer just kept watching the woman dance.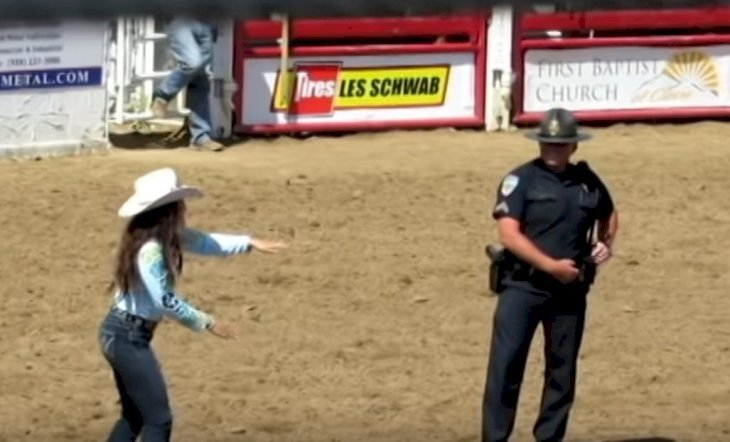 OFFICIALLY TALENTED
At first, it seemed that Corporal Shurtliff didn't want to be a part of the show, but as soon as he heard the funky tune played by the event's DJ, he started busting some moves.
The crowd went wild seeing the police officer dance to his heart's contempt, and even the cowgirl and rodeo clown joined in on the fun.
NORMAL PEOPLE
People often forget that under the uniform is a human being and, like everyone, they have feelings and don't shy away from having a good time.
Three months, ago, the Norfolk Police Department, in Virginia, proved just that with an amazing one-take performance of Bruno Mars' "Uptown Funk." 
YOUR WAIT IS OVER!!!! The Norfolk Police Department was challenged by the @Corinth_Police to a #lipsync battle and we gladly accepted. As you can see we all had a great time filming the video!!! https://t.co/dO0QOdg21H @SeattlePD @NorfolkPolice @VBPD @SLMPD pic.twitter.com/JqQExo61NU

— Norfolk Police Dept (@NorfolkPD) July 9, 2018
It was all part of a lip-sync challenge between police departments and the result was spectacular, gathering over 78 million views on social media.