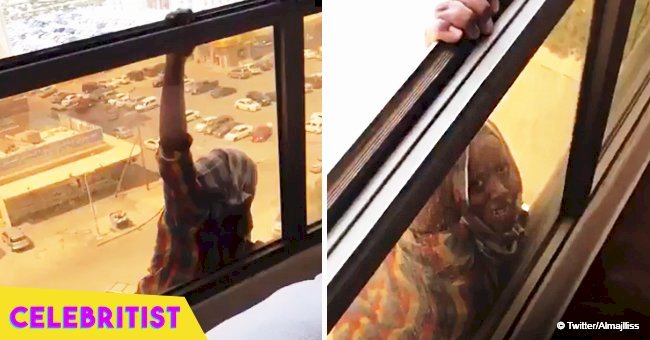 Woman jailed after filming her housemaid hanging out of seventh-floor balcony
An employer in Kuwait was jailed after filming her housemaid about to fall from the seventh floor of their building. The employer did nothing to help the woman and just watched and filmed as she fell seven floors down.
An employer of an Ethiopian housekeeper in Kuwait was imprisoned after filming her housekeeper attempt an escape and doing nothing to help. The housekeeper apparently wanted to jump out the window from the seventh floor but changed her mind mid-way. She held on to the window while asking for help. Meanwhile, her employer did not do anything to help, and instead, filmed the incident.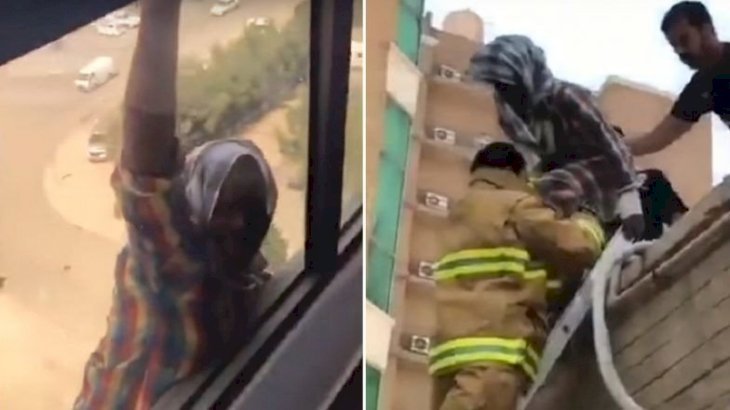 Source: Twitter / Almajilliss
The video captured showed the housekeeper making direct contact with the camera while crying for help, and the employer in the audio can be heard saying "Oh crazy, come back," with no other initiative to pull her back in. Fortunately, the housekeeper did not lose her life, but only resulted in injuries – a broken arm and ear and nose bleed.
There is an on-going criminal investigation with Kuwait's police and the Kuwait Society for Human Rights. However, the woman served time in prison for a year and eight months. According to further inquiries, the domestic helper was attempting to make an escape when she decided to change her mind. The employer, on the other hand, filmed the incident to have proof that she did nothing to hurt the Ethiopian housekeeper.
The video went viral in 2017 and caught the attention of Arab social media users, asking the authorities to take action. The employer was charged with "filming an individual without consent and publishing a video of an individual without consent."
A big chunk of Kuwait's population is composed of migrant workers, including domestic helpers. Because people who employ housekeepers do not have to comply with inspections of working conditions and such, it is common to hear cases of abuse, mistreatment, and non-payment of wages. According to Stepfeed Arab countries are known to have millions of overseas workers who are not given basic rights despite already having established more domestic workers' rights in 2015.
Please fill in your e-mail so we can share with you our top stories!