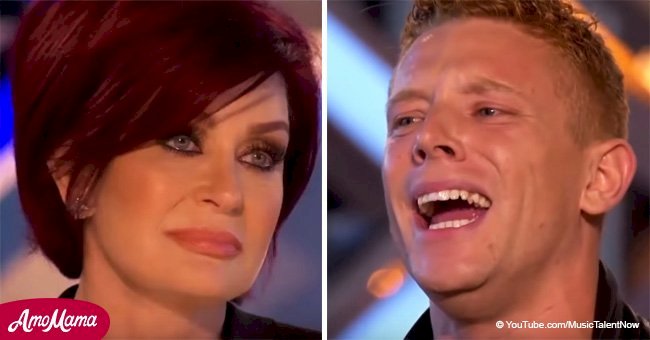 Guy wants to prove to ex that he's not a 'joke,' and his harrowing song brings judges to tears
This "X-Factor" audition was filled with such raw emotion from an original song that it not only touched the judges but came through the screen and reached the hearts of millions.
Aidan Martin walked in front of judges Simon Cowell, Sharon Osbourne, Louis Walsh, and Nicole Scherzinger. He at once confessed to them that he had just gone through a breakup.
The 27-year-old didn't want to admit it at first, but Cowell drew out that Martin was the one who was dumped. Cowell asked him what message he would want to give to his ex if she were watching.
Follow us on Twitter for more @amomama_usa.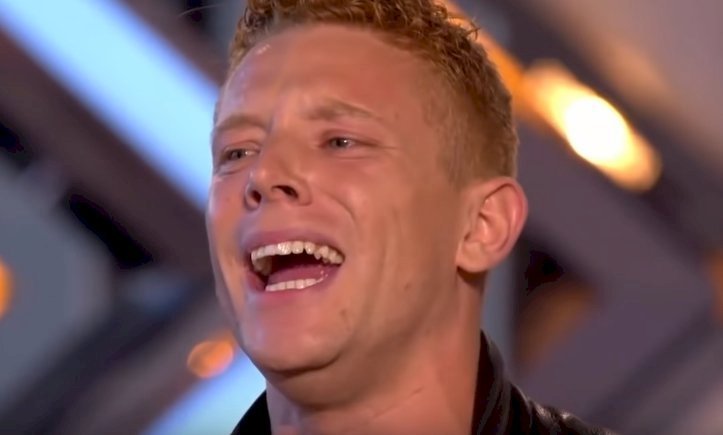 Source: YouTube/ MusicTalentNow
Martin responded awkwardly:
"That I'm not a joke... I'm not a joke."
He then began singing his song, "Punchline." It was obvious at once that Martin's voice was powerful and impressive.
"Don't cry, my heart still hurts, but I'm not a joke," one line went.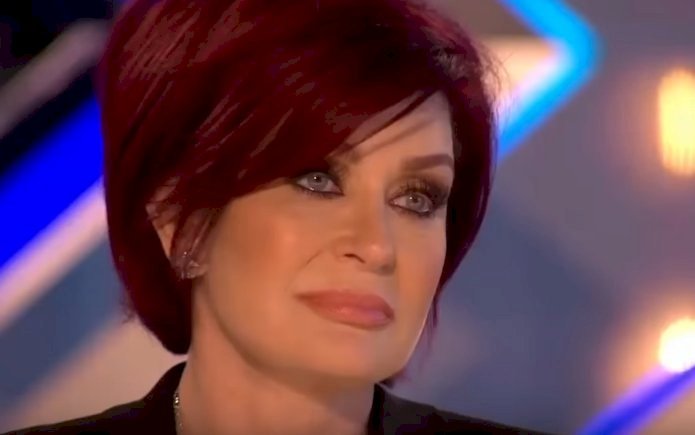 Source: YouTube/ MusicTalentNow
Not only did the lyrics of the song make sense, but they were also exceptionally meaningful.
As Martin went on, his experience was reflected more and more in his expression, his demeanor, and his vocals.
The heartfelt song showcased intense passion from Martin as he continued to belt out his emotions.
All four judges applauded him and Osbourne said of the self-penned song that it was a "beautiful, beautiful, beautiful song."
Martin responded that they were his words and he's grateful he could sing them in front of the judges.
Osbourne, with tears in her eyes, then gave her praises, calling the song "perfect."
Source: YouTube/ MusicTalentNow
Scherzinger, also teary-eyed, described it as "revealing" and pointed out the strength Martin had in showing his vulnerability during the heart-wrenching performance.
All four judges gave Martin a "yes" and Scherzinger told Martin:
"Baby you're not a joke, you're a force to be reckoned with."
And back in 2011, Chris Medina sang the Script's "Break Even" with his girlfriend in mind on the show "American Idol."
Sadly, Medina's fiancee Juliana had been in a terrible car accident only two months before the pair was supposed to get married.
She was left with a serious brain injury and would have to live in a wheelchair. Juliana was brought onstage after Medina's moving performance.
Source: YouTube/ TakeDown
He made it to the next round and though he was eliminated in a subsequent round, he went on to produce his own album some years later.
Just last month, Scarlett Lee performed on "X-Factor" for the second time since her debut on the show last year.
Source: YouTube/ Anthony Ying
She sang Kelly Clarkson's "Piece By Piece," proving to Cowell that she was much improved from the first time she performed and even moving Robbie Williams to tears.
Please fill in your e-mail so we can share with you our top stories!