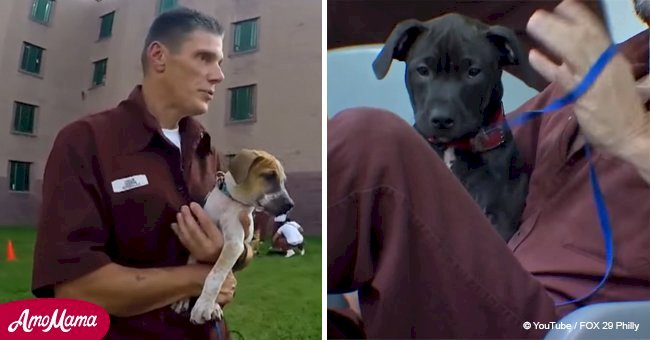 Prison inmates taking care of shelter dogs help change their lives and it's adorable
A prison in Lancaster, California, is allowing inmates to foster and train shelter dogs. The dogs and the inmates both benefit from this.
The program was introduced back in 2014 when five lucky dogs were transferred from a high-kill shelter to the maximum security prison.
Read more on our Twitter account, @amomama_usa. A video of the extraordinary outcome can be seen below.
Karma Rescue, based in Los Angeles, has saved over 2,000 dogs during the past fifteen years and partnered with the prison.
Volunteers were overwhelmed by the influx of dogs, and this offered the perfect solution to a tragic problem.
The dogs would now be cared for 24/7 and receive training in the process, while Karma's volunteer had time to save more lives.
The prison agreed, and inmates could apply for one of the limited slots in the Paws For Life campaign.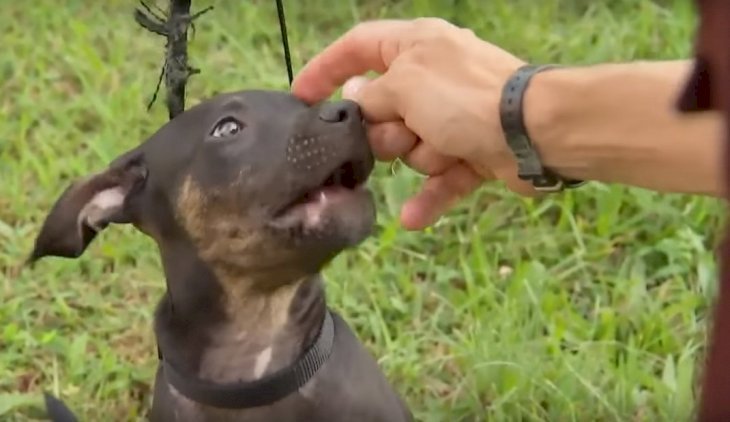 Source: YouTube/Fox29
Being chosen for the project came with its own set of responsibilities and was a privilege that changed the inmates' lives.
The dogs stayed with the inmates for the duration of the 12-week program, even sharing a cell with the assigned inmate.
One might argue that the inmates gave the dogs a new lease on life, but the dogs changed the inmates' lives too.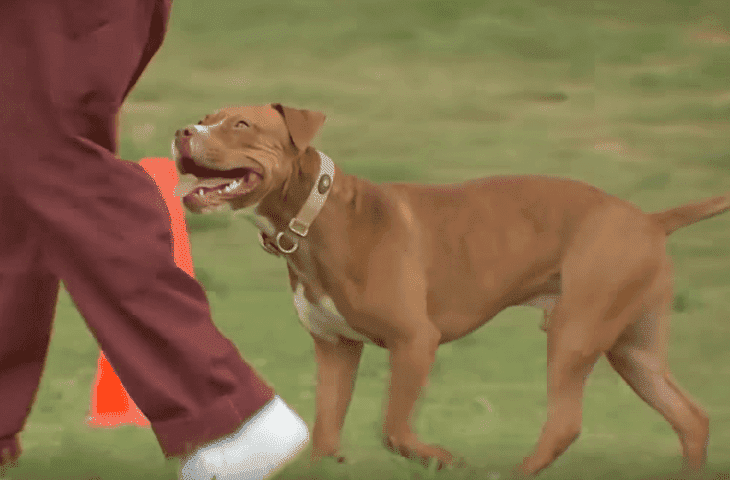 Source: YouTube/Fox29
Karma's founder, Rande Levine, said it was a joyous moment when the dogs were introduced. She added:
"Men who had not seen an animal in decades were openly emotional at the sight of the beautiful creatures before them. Just petting our dogs brought many to happy tears."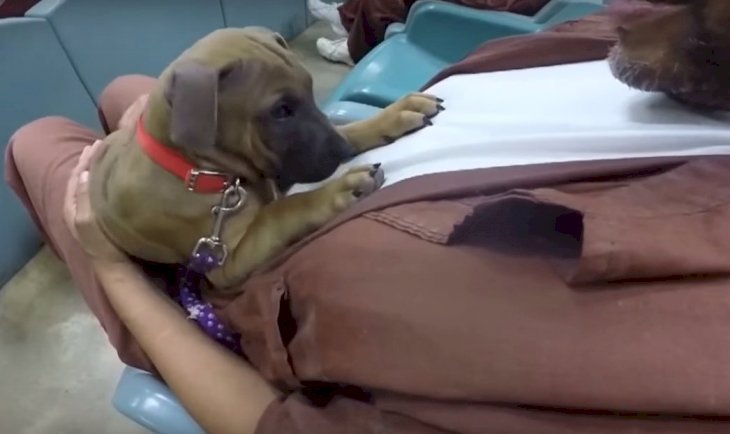 Source: YouTube/Fox29
The inmates received guidance from professional dog trainer Mark Tipton as well as Karma volunteers, who showed them how to train a dog.
At the end of the 12-week program, the dogs would go to their new homes, complete with a letter written by the inmate who cared for them.
A similar initiative was launched by Puppies Behind Bars earlier this year, and the benefits far outweigh the cons.
Not only does the training program give the inmates purpose, but also lowers the costs incurred by the shelter to train dogs.
Most shelters operate solely on donations, and this new project allowed for funds to be diverted to other areas, such a veterinary bills and dog food.
A Chester inmate Larry summed it up succinctly:
"The dog is a reflection of what we teach them. So if we could teach them to be good dogs, like we would ourselves, the reward is right there."
Please fill in your e-mail so we can share with you our top stories!