Steve Harvey breaks down in tears after seeing his heartwarming birthday surprise
The TV legend is never ashamed to shed tears when it comes to meaningful events on his show. In this segment, there were tons of reasons to cry tears of joy.
Steve Harvey celebrated his 58th birthday three years ago and his show was littered with surprises he had no idea were coming. In the touching clip found below, his wife joined him on stage to present a memorable tribute. 
When Marjorie stepped onstage unexpectedly, Steve immediately burst into a smile as he hugged her. Then, she introduced a news reporter who was waiting to speak to Steve live from a very special place.
Follow us on Twitter for more @amomama_usa.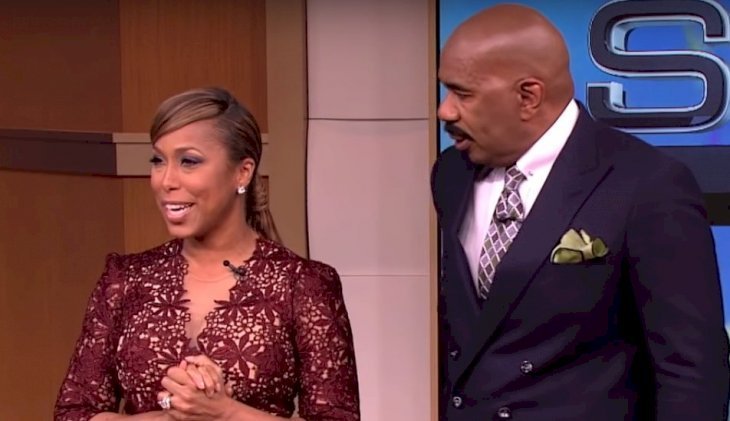 The reporter stood in a snow-covered street surrounded by several people. It didn't take long for Steve to figure out that she was in his hometown Cleveland on the very block he grew up on.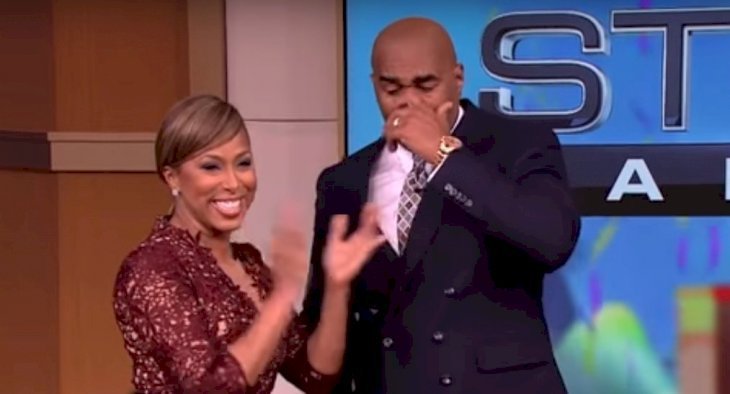 Steve's eyes glossed over as he shook his head while the mayor of Cleveland, Frank Jackson came forward. 
Jackson read a proclamation that declared January 17 as Steve Harvey Day in recognition of the star's birthday. He also granted a portion of E. 112th Street to be named "Steve Harvey Way."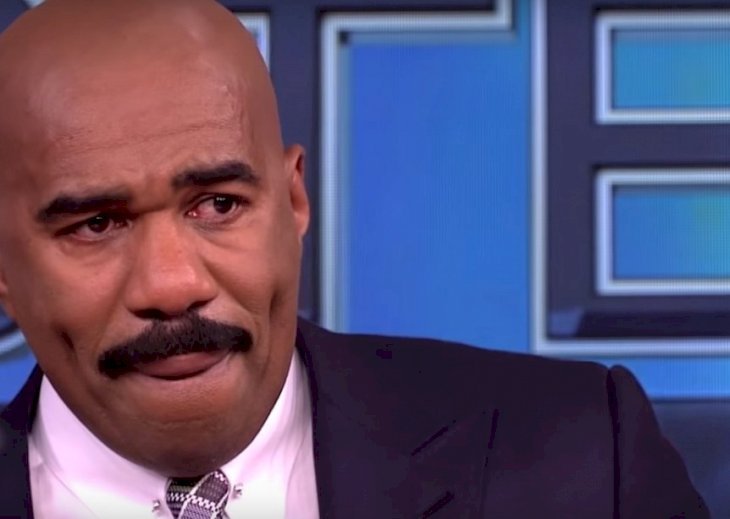 Steve's sister Mona then took to the mic and reminded the talk show host how their parents would be proud of him before wishing him a happy birthday. 
This really touched Steve, who was barely able to get out any words as he looked on. 
Cleveland council member Kevin Conwell also spoke to the man of the hour. He introduced the local high school cheerleading team who performed a special cheer.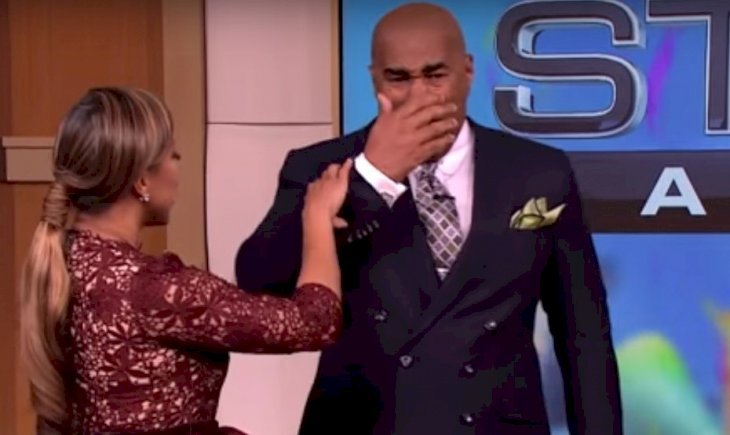 Longtime childhood friends, former schoolmates, and even some college fraternity buddies gave a shout out to the emotional host. 
Together with Steve, they recalled a motto which said that "Friendship is essential to the soul." 
Steve requested to speak to his brother who he hilariously warned not to cuss. 
Later, as the street name was revealed to Steve, he again broke down from it all. 
Source: YouTube/ Steve TV Show
Back in 2013, Steve also experienced an emotional rollercoaster when he received an unexpected call for his 56th birthday. 
Producers of the show opened up a video call from Steve's longtime friend, Rich Liss. When Liss said happy birthday, Steve couldn't face the camera.
"This is Rich Liss from Orlando, Florida. Do you still love me baby?" 
Steve gathered his composure and responded, "Hey man. I love you." 
Source: YouTube/ Steve TV Show
He then explained how Liss and his wife Becky assisted him back when he was still struggling as a comedian and ran a small carpet cleaning business.
"I didn't have nothing," Steve said. "And these people took me in." 
During one episode of his show, however, it was Steve who brought someone very dear to him to tears. 
In a segment dedicated to Mother's Day back in 2015, Steve invited his wife Marjorie onstage for what she thought would be the start of a week-long stint of co-hosting with her husband. 
Source: YouTube/ Steve TV Show
Instead, Steve told her she was there so he could honor her. With that, he started to go into the many ways that Marjorie had bettered his life and himself as a man. 
Both Steve and Marjorie were drawn to tears as they hugged each other after Steve's touching speech.