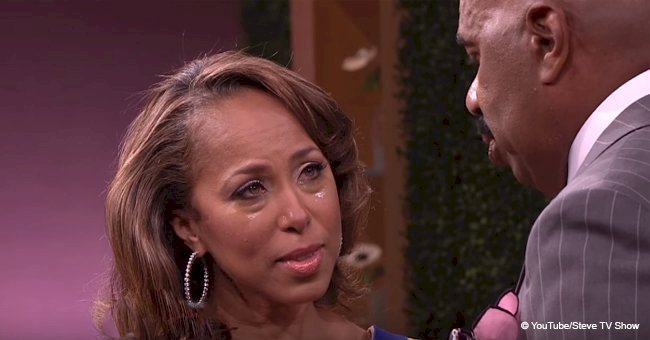 Steve Harvey's wife cried when he revealed the secret he kept for 9 years

TV host and comedian Steve Harvey pulled a fast one on his wife of nine years when he surprised her with a moving tribute. The audience and online viewers alike were touched by the sincerity in his strong words.
Marjorie Harvey, 53, at first thought she would be helping her husband to honor mothers everywhere when she stepped onto the stage.
But Steve, 61, told her that instead of the week-long stint, she was "really there so [he could] honor her."
Follow us on Twitter for more @amomama_usa.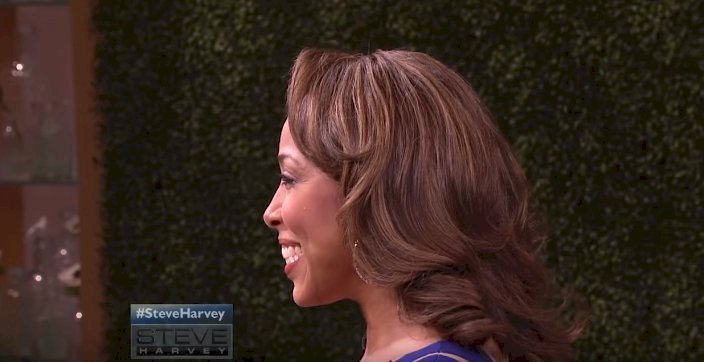 Source: YouTube/ Steve TV Show
Marjorie turned towards the show's crew and asked them, "So you guys lied to me?" to which Steve confirmed, "Yep, they lied to you."
Then he gave his planned speech while looking at Marjorie:
"From the moment I saw you when you walked into that comedy club that night, and the first thing I said to you ever was 'I don't know who you are, lady. But I'm gonna marry you one day."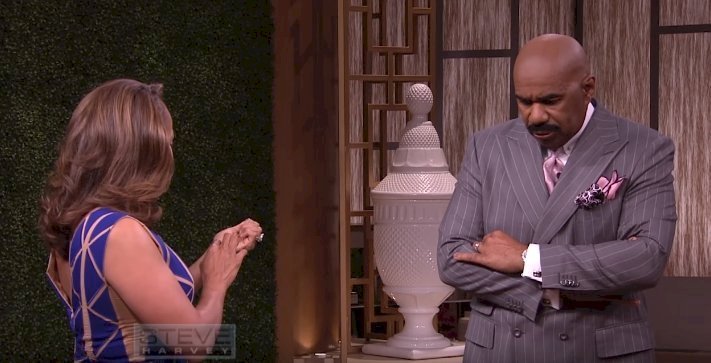 Source: YouTube/ Steve TV Show
As he went on, Steve gets so emotional he has to pause. Marjorie gave him a hug before he continued.
Steve proceeded to touch on several areas in his life and his children's life that Marjorie improved.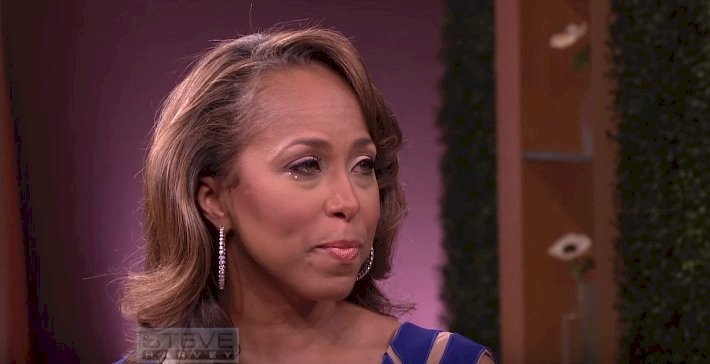 Source: YouTube/ Steve TV Show
She helped turn his son into an A student, inspired him to start listening to music again, and made him comfortable with his celebrity status.
He also let her know how much she turned his life around and made him a better man. It was an incredibly touching tribute given by the tv host veteran.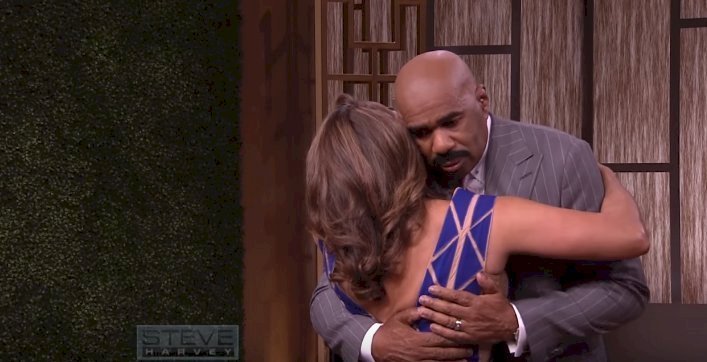 Source: YouTube/ Steve TV Show
In the end, both of them are in tears, and Steve seems a bit shaken. He quickly cuts to a break.
Steve and Marjorie both entered their relationship with three children. Steve had previously been married three times.
Source: YouTube/ Steve TV Show
In February 2018, his ex-wife Mary Harvey attempted to claim that she suffered mental anguish following her divorce with Steve in 2005.
She filed a $60 million lawsuit against him, saying she wanted to take her own life amidst the split. She lost the case.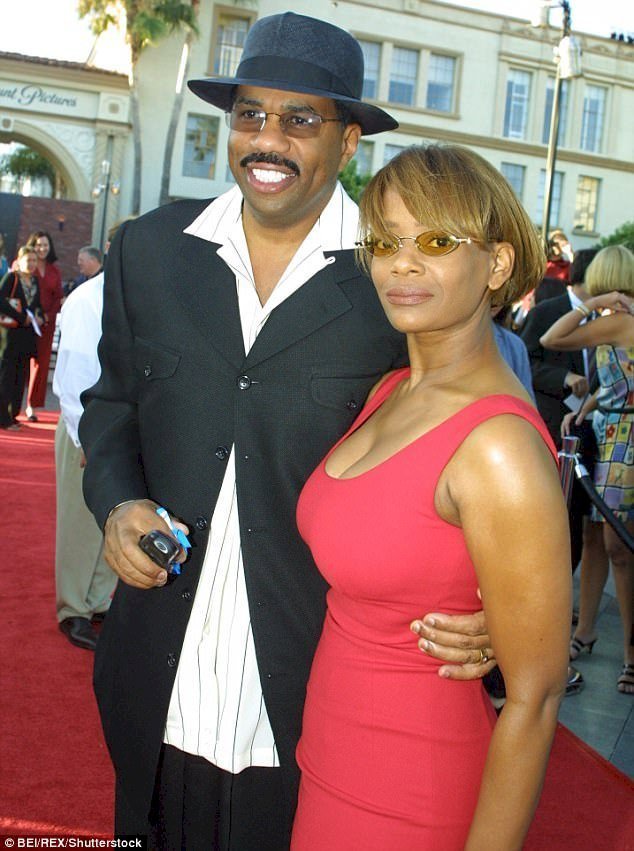 Source: Daily Mail
The Los Angeles judge dismissed the case due to location. He suggested that Texas would be the appropriate state to file the lawsuit since that was where the divorce occurred.
Months before his tribute to his wife in May 2015, Steve remembered his mother in January.
In a heart-wrenching sit-down with the host, Steve spoke of the many lessons his mother imparted on him about life and church.
When he reached the point where he related his daily reminder of his mother while tying his tie, Steve couldn't continue.
Source: YouTube/ Steve TV Show
He went silent for a long time, drawing the audience to applaud him for support.
When he continued, Steve wrapped up by saying how proud he hoped his mother was of him and how much he loves her.
Please fill in your e-mail so we can share with you our top stories!