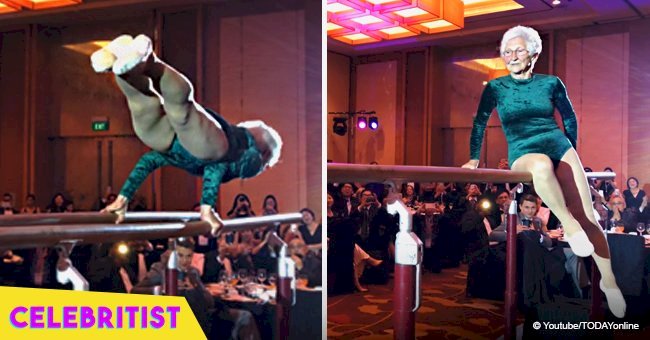 World's oldest gymnast, 92, stunned the audience with her feats on the parallel bars in video
At 92, Johanna Quaas still has what it takes to be stun audiences with her gymnastic performance. The nonagenarian also had a word for folks who are worried she can't handle it.
Quaas started gymnastics when she was three years old, and you'd think by now, she'll be retired, but no. The German athlete is still going strong.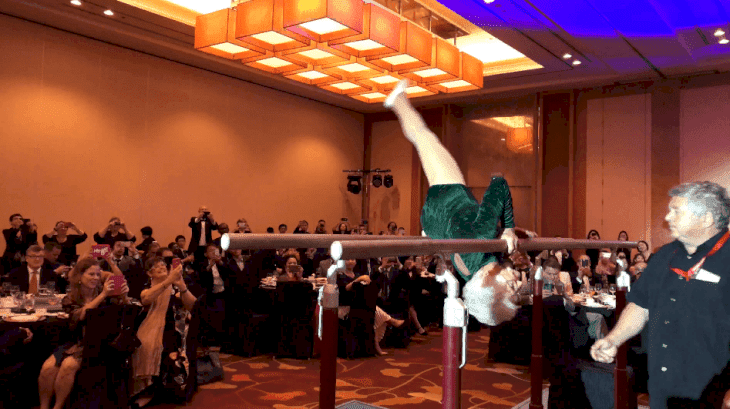 YouTube/TODAYonline
In a video posted on YouTube by Today Online, Quaas can be seen performing several gymnastic routines in her green leotard.
The agile great-grandmother wowed the crowd with impressive handstands and a section on the parallel bars, all while she had her glasses on.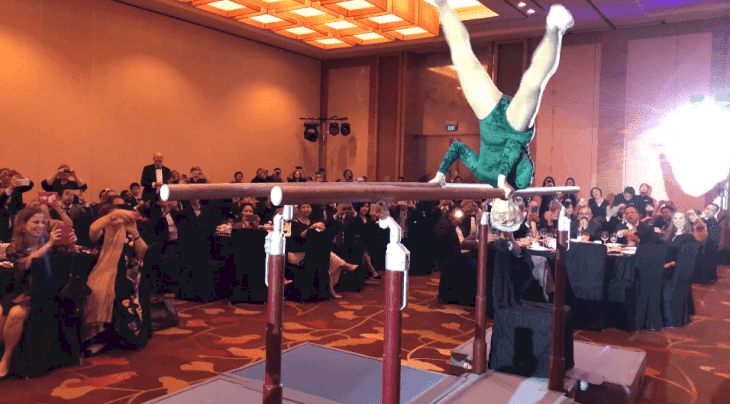 YouTube/TODAYonline
Seeing her do a flip in the air before landing firmly on her feet has got to be one of the most mind-blowing scenes on the internet today.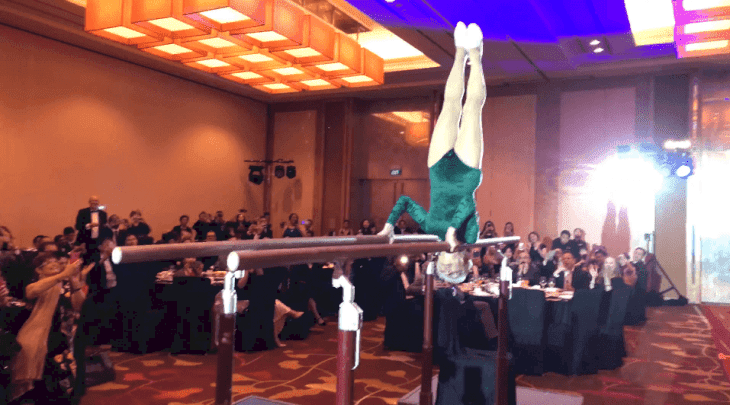 YouTube/TODAYonline
Quaas, who was performing at the 2017 International Ageing Week in Singapore, has held a Guinness world record since 2012. She was named the "World's Oldest Gymnast" at the time and remains the current holder of the same. Quaas claim to internet fame is tied to a training session video that made it to YouTube six years ago.
YouTube/TODAYonline
Quaas took part in her first gymnastics competition at the age of nine, and there's been no going back since. Not even when the government of her country banned the sport did she lose her passion.
Pending the time that ban was lifted, Quaas turned to handball, at which she also excelled. The world-class enigma married a fellow gymnastics coach and took up a career in coaching too.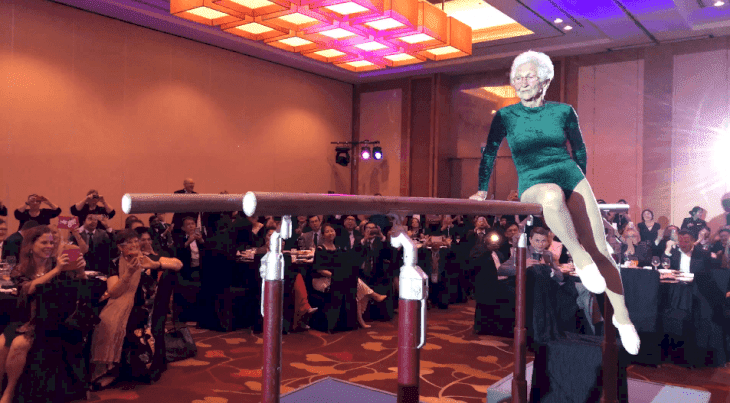 YouTube/TODAYonline
At the age of 57, when many folks are beginning to slow down, Quaas resumed competitive gymnastics and insisted that "It was fun." The petite senior lady once recalled her proudest moment in the sport:
"My proudest moment so far was when I was 84 years old and there was no one in my age group competing in the championships. So they put me with the others in the 70-75 age group and I still won by one point."
Don't think Quaas takes her ability for granted either because she's quick to confess:
"I'm nervous before every competition. My legs shake, and I have to take three deep breaths before I can continue."
Quaas stays in shape by continually practicing her routines, and incorporating other workouts like swimming, hiking, and dancing.
For folks who think Quaas is too old to keep at it, she has this to say:
"My face is old but my heart is young. Maybe the day I stop doing gymnastics is the day I die."
ANOTHER BRILLIANT GYMNAST
Olga Korbut is another recognized gymnast who stunned the world with her routines. When she was only 17 in 1972, Korbut set a standard that till now, is yet to be matched.
The then-teenager pulled off a first-of-its-kind daring move that was subsequently named the "Korbut Flip."
The step involved her standing on the highest bar and diving backward to bounce off the lower bar.
Unfortunately, no other gymnast has been able to achieve it as flawlessly as Olga. The technique was eventually banned because it was considered too dangerous.
Please fill in your e-mail so we can share with you our top stories!