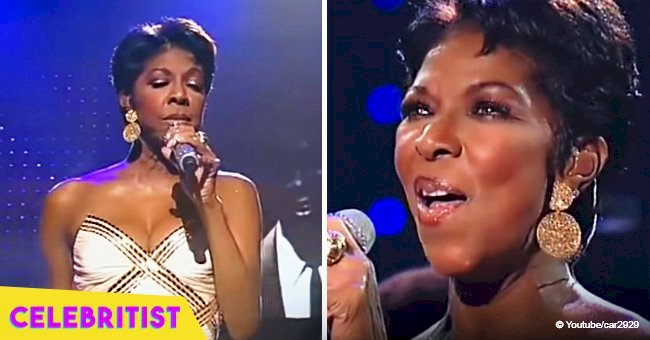 Remembering Natalie Cole 'Unforgettable' duet with her father, Nat King Cole

Pianist and singer Nat King Cole was a very talented singer who recorded more than 100 songs. He and one of his daughters, Natalie Cole, "sang together" on a live show.
During a tribute that Natalie did to her father in 1992, she got onstage saying that she would honor a man who needed no introduction. The lady was wearing a glittering dress used a jewel-encrusted microphone.
When the music started, the screens behind Natalie portrayed a video of Nat singing to "Unforgettable," a song he released in 1951 for his album with the same name.
The man passed away in 1965, almost four decades before the show took place. Thankfully, Natalie found a way to "bring him back" for one last presentation.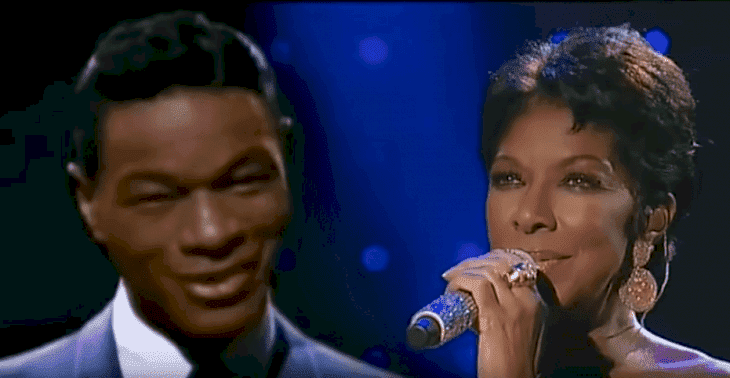 Source: YouTube/car2929
BLOWING A KISS AT HER FATHER
At the end of the song, Nat blew a kiss from the screen to where his daughter was standing and vice versa, giving the show the final emotional touch. The audience couldn't help but applaud and cheer.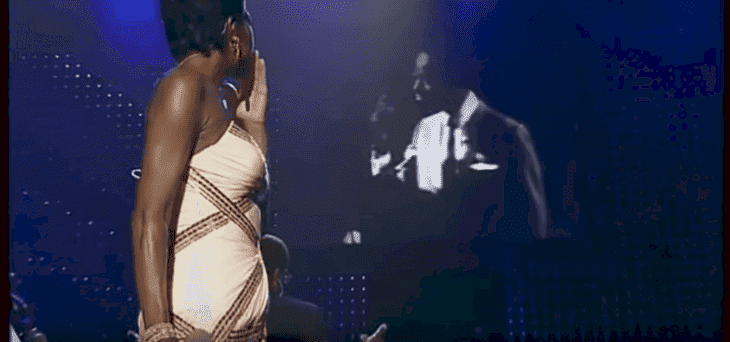 Source: YouTube/car2929
HIS PASSING
Unfortunately, Nat passed away when he was 45 years old. He started experiencing health issues one year before dying when he began to lose weight and experience back pain.
In December 1964, Nat finally listened to his friends' advice and went to a hospital, where doctors discovered a malignant tumor on his left lung. Soon after being diagnosed with lung cancer, he died in February 1965.
NATALIE'S PASSING
Natalie also died at a young age – 65 – on December 31, 2015, due to congestive heart failure. The singer was diagnosed with idiopathic pulmonary arterial hypertension soon after having a kidney transplant in 2009. Her previous intravenous drug abuse played a factor, too.
Daily Mail reported that Natalie spent her last moments alive with Casey and Timolin Cole, her sisters. The singer's last words were directed to her sisters: "I love you all."
Her funeral was held 11 days later in Los Angeles, where several celebrities, including Stevie Wonder, Lionel Richie, Angela Bassett, and Mary Wilson, attended to say their last goodbye.
Please fill in your e-mail so we can share with you our top stories!