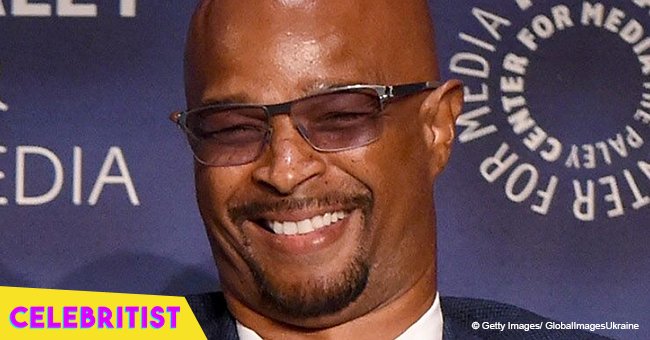 Damon Wayans reveals real reason behind sudden exit from 'Lethal Weapon' TV series
This will be Damon Wayans' last season with "Lethal Weapon" as he shocks fans with the news of his mid-season departure. He also reveals the real reason he's leaving and it's quite valid.
Damon Wayans just dropped a bomb when he revealed he'll be leaving "Lethal Weapon" mid-season. The comedian opened up to EurWeb exclusively shedding light on the reason behind his abrupt exit.
This is Wayans' third season with the television series which is a spin-off from the popular film series starring Mel Gibson and Danny Glover. And while he already filmed 13 episodes for the new season, he recently disclosed he's done with the show.
Prior to Wayans' announcement, there were already a few notable changes in the show in the coming season. Clayne Crawford was replaced by Sean William Scott who's joining the cast as Detective Wesley Cole. Scott portrays a former CIA operative who forms a partnership with Wayans' character, Murtaugh in Los Angeles. However, with Wayans leaving, it's unclear how that will affect his storyline.
As for the reason for his departure, Wayans emotionally explains that he's a 58-year-old diabetic who's working 16 hours a day. Not getting any younger, he feels working on the show has put a strain on his personal life. He cited as an example, how he wasn't there for his mother and daughter's surgeries due to work.
Wayans also believes it's hard to play a loving, supportive father on the show when he can't be that way in real life because of his career. He realizes not everything is about work.
"You have to look yourself in the eye and ask, who are you? It can't be all about work. I'm from a big family, a loving family. All the family gatherings, I haven't seen them. I'm too tired or I can't because it conflicts with work… I have seven grandkids. I've been missing recitals and graduations. To me it's just not worth it. There is a better way to live life."
Wayans' departure raises questions on whether his previous tension with former co-star, Crawford had anything to do with it. In October, the comedian was injured during an episode Crawford was directing prompting Wayans to post photos of his injury and slamming Crawford in the process. The incident was a culmination of a series of on-set conflicts between the two on-screen buddies. They would trash talk each other before cameras rolled. Crawford also got into conflicts with one of the show's directors who was forced to leave the production because of him. Crawford was eventually released from the show due to unprofessional behavior.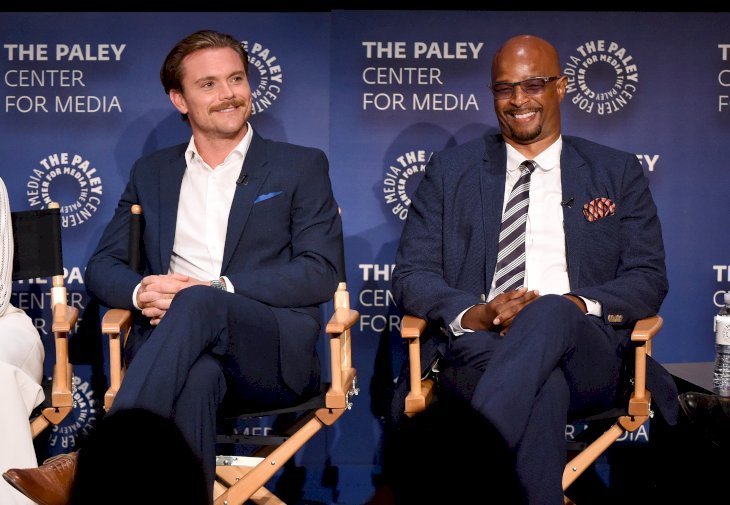 Source: Getty Images
Meanwhile, Wayans comes from a big family which is probably why he feels bad missing out on their gatherings. Apart from his brother, Marlon Wayans who's also an actor, he has eight other siblings, most of whom are also actors and/or directors, writers and producers in the industry. Wayans and his brothers Marlon, Keenan Ivory, and Shawn are all comedians making them one of the funniest brothers in Hollywood.
His youngest brother Marlon recently caught our attention when he posted a throwback photo of him kissing his son Shawn. He revealed he hadn't seen his children in two weeks and was feeling nostalgic. Marlon is a father to two children with his ex-wife Angelica Zachary. He has a healthy co-parenting relationship with Angelica which allows him to see his children as often as he wants. Marlon is proud of the fact that he's friends with his teenage children and not merely their dad. He told ET he stopped being their dad a long time ago realizing they need a friend more than anything especially now that they're grown up and faced with real stuff.
Please fill in your e-mail so we can share with you our top stories!