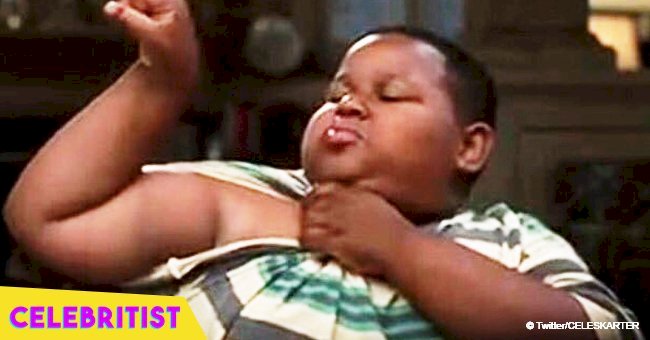 Remember Lil' Hercules from 'Nutty Professor'? This is how he looks like now at 35

It's been 22 years since the cast of "Nutty Professor" hit the big screen with a hilarious performance that would leave viewers laughing for many more years to come. Lil' Hercules was one of the beloved characters from that cast but now goes by a new name.
Jamal Mixon was only 11 when he filmed his portrayal of Ernie Klump Jr, more known as "Lil' Hercules." The mostly non-speaking role saw him showing off at the Klump dinner table with Mama Klump, Granny Klump, Papa Klump, Ernie Klump Sr., and Buddy Love, all played by Eddie Murphy.
Jamal was paid to eat large amounts of food, fart loudly, and flex his muscles at dinnertime. Mama Klump would proudly cheer back then, "Hercules, Hercules, Hercules!" and now, at 35, Jamal still gets hailed in the streets by fans. He also has a new name: "Big Herculeez."
Jamal went on to feature in a couple of other productions after "Nutty Professor" and its sequel, "Nutty Professor II: The Klumps." Some of those films and series include, "Malcolm & Eddie, Moesha," "The Parkers," "House Party 4: Down to the Last Minute," "Gridiron Gang," "Def Jam's How to Be a Player," and "Paul Blart: Mall Cop."
More recently, Jamal played the lead character in the 2013 film, "White T." His older brother, Jerod Mixon also had a role in the movie. The brothers have been consistent on social media where they keep fans updated of their latest projects.
Fans may remember Jerod in other movies like "Old School" and "Me, Myself, & Irene" where he perfectly portrayed his role as one of the adopted sons of Jim Carey's character.
Meanwhile, Jamal is reportedly in the 12th season of the FXX TV series, "It's Always Sunny In Philadelphia." The beloved star appears alongside another old-time favorite Danny DeVito who is famous for his "Louie" character in the 80s sitcom "Taxi."
You can catch up with the Mixon brothers on their social media accounts, or if you're in the mood for some trip down memory lane, maybe take a look at "Nutty Professor" one more time.
In an industry where many child stars have ended their careers in very tragic circumstances, it's good to see Jamal and Jerod are still working at their craft.
Please fill in your e-mail so we can share with you our top stories!