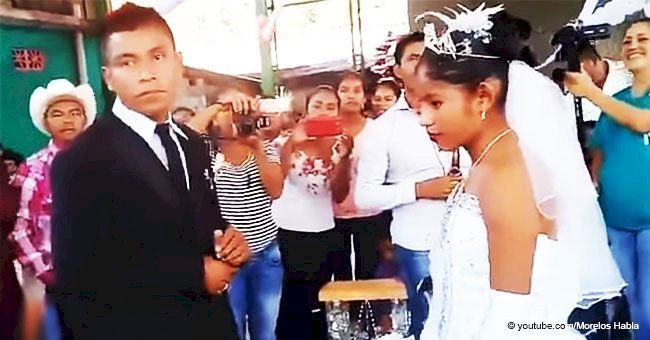 Do you remember the 'saddest wedding'? Here is the story behind that painful video
A clip that seems to show a forced wedding filled with sadness, shocked users of social media after going viral.
When you see images of a wedding in which the couple does not seem to have any enthusiasm, only one thing may be happening; they are being forced to get married.
In the video, you can see the couple protagonist of the event with glasses in hands, their heads down, celebrating what seems to be a union for life. Neither of them enjoys even for a brief moment the ceremony that is taking place in their honor.
It can even be seen that the couple is being forced to smile and pose for photographs. It is evident that there is no love between them because they find it difficult to show affection as if they had just met.
At the moment when the guests ask them to share a kiss, the bride even resists moving her arms, and never seems to want to share a real kiss with her new husband. Follow us on Twitter for more @amomama_usa.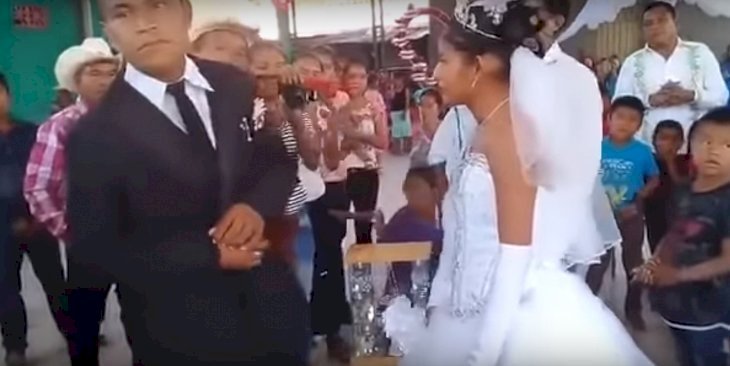 Source: YouTube / Morelos Habla
At that time, the reasons for the so-called "saddest wedding in Mexico" were not known.
It was thought that it was an arranged wedding and that's why the couple was sad because they were forced to marry someone they did not really want.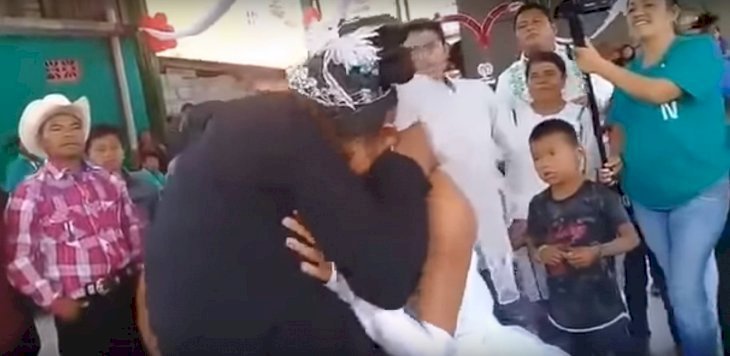 Source: YouTube / Morelos Habla
But not long ago, details of this unusual marriage in social media emerged.
The information indicates that the marriage that took place in Rancho Viejo, Tlacoachistlahuaca, in Guerrero, was actually given as part of a monetary settlement between families in which young people were not asked for their consent.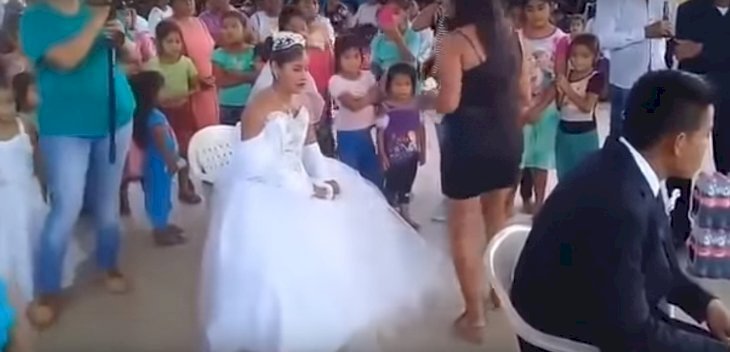 Source: YouTube / Morelos Habla
A special team from Univisión Noticias went all the way to the town to learn more about the couple. However, the relatives of the boys refused to give statements about them.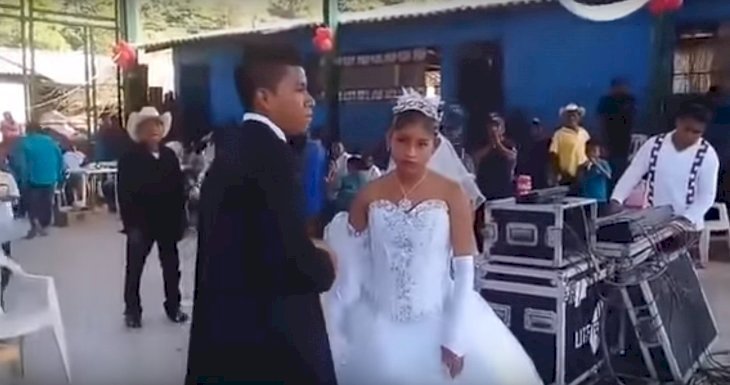 Source: YouTube / Morelos Habla
On the other hand, the mayor of Tlacoachistlahuaca, Juan Javier Carmona, told Univisión that in the town it is very common for arranged weddings to be carried out for merely economic reasons.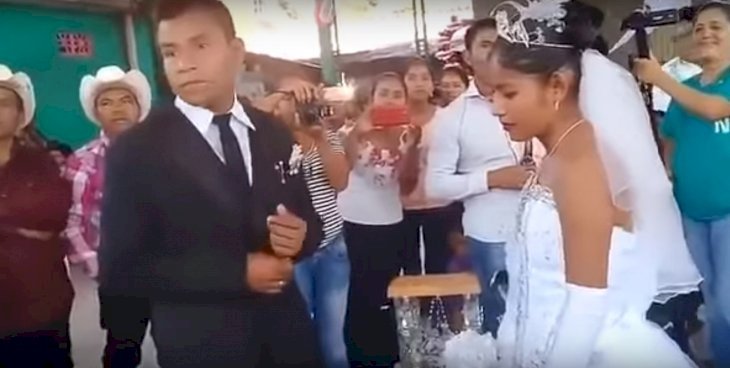 Source: YouTube / Morelos Habla
Carmona revealed that many times the parents of the future husband make an agreement with those of the future bride, although these young people do not even know each other.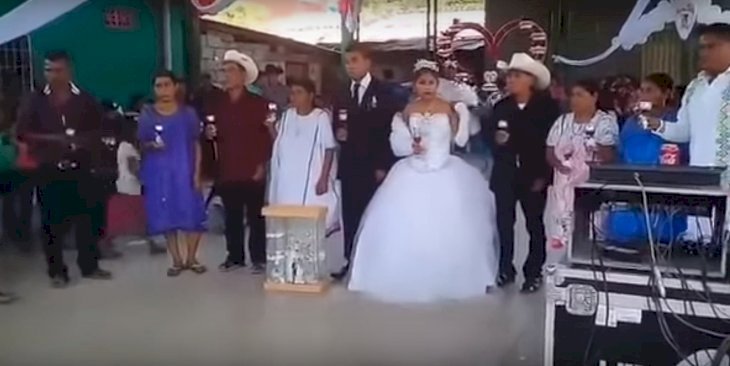 Source: YouTube / Morelos Habla
"They think it's normal. Selling daughters is very common and having daughters turn out to be very beneficial for them, because when they are 12, 13, 14-year-old they sell them," said the mayor, according to the report.
Albino Rodríguez, a 40-year-old resident of the Mixtec region, said he had witnessed dozens of sad weddings. On at least 30 occasions he witnessed arranged marriages among the families of the young people.
"Even if they do not agree, the children obey because it is the custom," he told Univisión.
PHOTOGRAPHER REFUSES TO WORK IN WEDDING WHEN HE KNOWS THAT THE BRIDE IS A MINOR
Onur Albayrak is a wedding photographer in Malatya-Turkey. When he learned that the wedding he would have to work on was that of a 15-year-old girl, he reacted with great anger.
The photographer immediately told the boyfriend that he would not be part of the abuse that was being committed against the child.
Both the boyfriend and the photographer got involved in a heated argument that turned violent and Albayrak ended up desperately breaking the groom's nose.
Ahval News says that according to Turkish law, the minimum age for marriage, both for men and women, is 18 years.
Please fill in your e-mail so we can share with you our top stories!