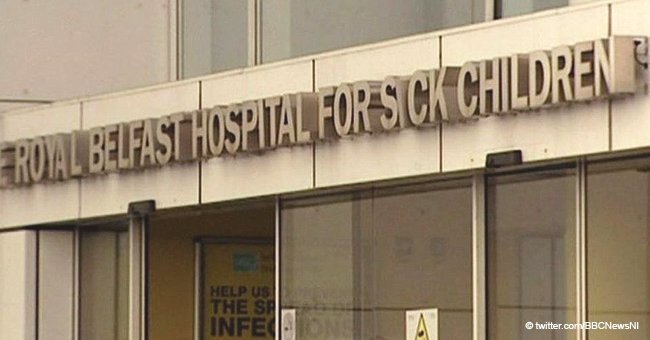 Two-week-old baby in serious condition at the hospital after allegedly being raped
A two-week-old baby from Belfast is in a critical condition in the pediatric unit after being raped. The rapist has been charged.
The baby, from Annalong in County Down, is currently being treated at the Royal Hospital for Sick Children while the incident is being investigated.
A 25-year-old man was charged with rape and causing grievous bodily harm. He appeared in the Armagh Magistrates Cout earlier this week.
He is currently being detained at the Maghaberry prison while awaiting his next court appearance on October 10.
Read more on our Twitter account, @amomama_usa. The court heard that the baby suffered "a number of injuries in the alleged attack."
The man's identity has not been revealed as yet, and a spokesperson at the institute in Belfast said:
"We do have a child in our care, but we will not be commenting further due to the family's request for privacy."
The case is still developing, and more information will be published as it becomes available.
Earlier this week a 90-year-old woman was attacked and nearly raped, but thankfully a postal worker came to her aid.
The 41-year-old Antonio Colon heard her screams while he was delivering mail in the neighborhood.
He rushed to her apartment and found the assailant on this knees. The man jumped up and buttoned up his shorts when he saw Colon.
The man claimed that he tried the help the senior woman after she fell, but the woman begged Colon to call the police.
Colon called her the authorities and the man was arrested. Read the full account here.
A 21-year-old man from Massena was also charged with three counts of rape and one count of sexual abuse after he forced himself onto a 10-year-old girl.
Sawyer E. White was sent to the Lawrence County Jail on a bond of $20,000 or a cash bail of $10,000.
An investigation is still underway.
Please fill in your e-mail so we can share with you our top stories!