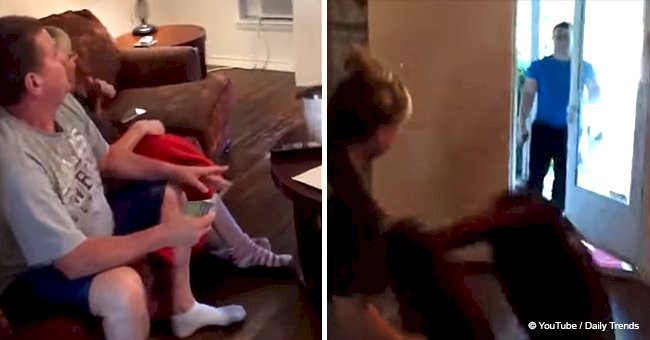 Dad's absolutely incredible reaction to son returning home from a long deployment
Taylor McCauley, 27, returned home after years of deployment to surprise his dad, and the father's reaction quickly went viral.
At the point when a person chooses to join the U.S. military, they are sacrificing everything to serve the Armed Forces. However, they're not by any means the only ones making a sacrifice.
Their families and friends are likewise making a sacrifice. This sacrifice is particularly hard for parents who love and care for their kids more than anybody.
Follow us on our Twitter account, @amomama_usa, to learn more and scroll down to watch this unforgettable moment in the video below.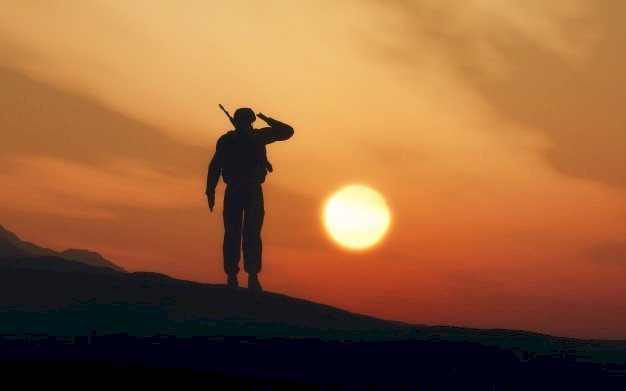 Source: Freepik
BEST GIFT ON FATHER'S DAY
McCauley's father needed to make that sacrifice for seven long years while his son served as a Marine's rifleman.
So McCauley decided to come back home to surprise his dad on Father's day, and he wanted to ensure his homecoming was extra special.
The rifleman subtly drove home from his base in North Carolina. However, he made it to appear as though he was still there by sending his father a Father's Day card.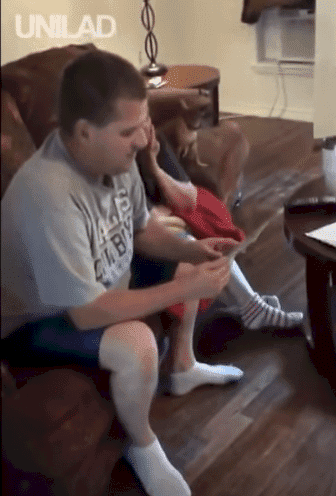 Source: YouTube/Daily Trends
The arrangement was for his brother, Robee, to text him "now" to come to the screen door when his dad was reading the card.
"That was my cue to start filming," Robee told Unilad. "The atmosphere was amazing. So much joy and excitement filled the room. My brother had been away for seven years, but would visit a couple times in between all those years. He had been overseas with the Marines as a rifleman."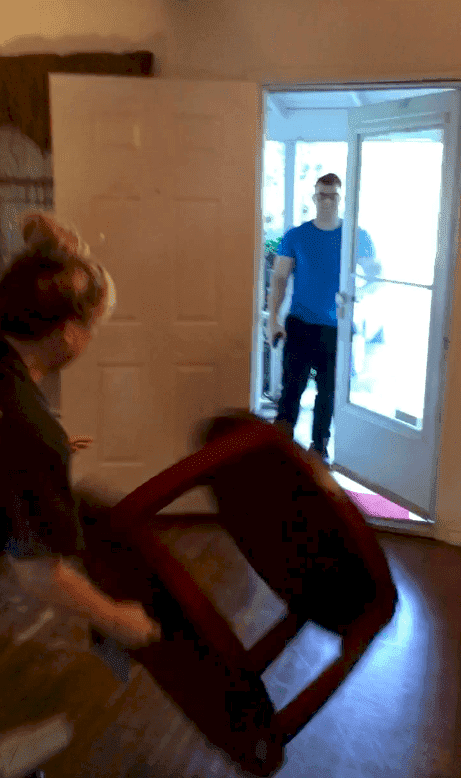 Source: YouTube/Daily Trends
In an interview with Unilad, McCauley said, "I wasn't sure how it was going to go. I drove 17 hours to get back home so my head was all over the place. I was in contact with my parents before I got to the house and made it seem like I was still in North Carolina because I really wanted them to be surprised, but also to keep tabs on them so the plan would go well."
He added, "It was fathers day, so I knew it would be intense and on the way back I got a pretty heartfelt message from my dad. When I read it, I thought 'oh man', that's why in the video he called me [expletive]."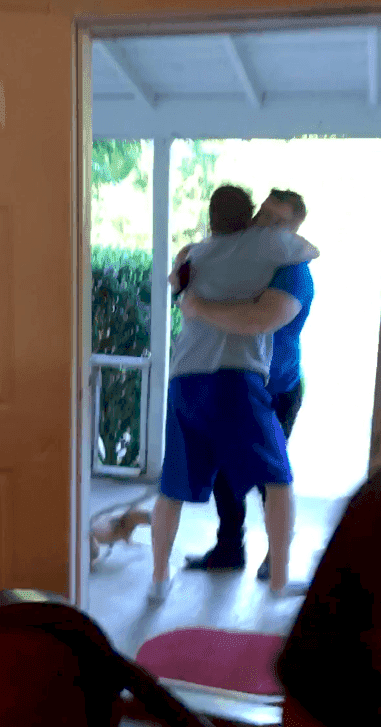 Source: YouTube/Daily Trends
"I gave Robee a card to give to him, so the one he's reading in the video is from me but he didn't get the chance to read it on camera because I walked up to the door too quickly," McCauley concluded.
MISSION ACCOMPLISHED
In the heartwarming clip, the father's reaction when he saw McCauley is nothing short of priceless.
He instantly jumps off the couch, grabs the coffee table and flips it over before he runs over to his son and hugs him.
McCauley then gives the camera a thumbs up.
ANOTHER EMOTIONAL REUNION
A soldier named Mason delighted his father with a surprise homecoming from Afghanistan.
Mason comes to his father's workplace in his full uniform.
When he reaches his father's office, Mason knocks loudly. His father's muffled voice can be heard behind the door inquiring who has been disrupting the meeting.
The soldier knocks again when no one comes to open the door.
Finally, his father opens the door. The old man is dumbfounded to see his son.
Please fill in your e-mail so we can share with you our top stories!