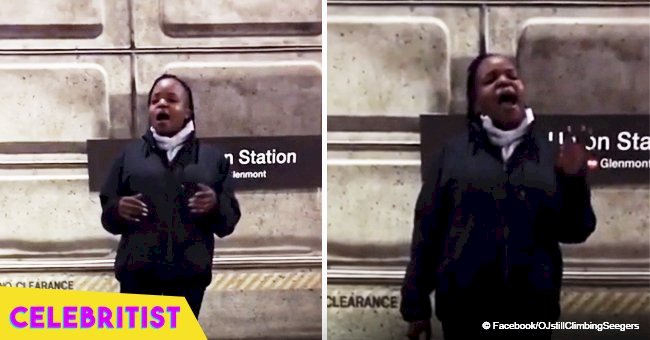 Woman steals hearts with beautiful rendition of 'O Holy Night' in D.C. Metro station in viral video
A woman was stranded with her kids at a D.C. Metro Station, and instead of freaking out, she chose to sing. She revealed how it became apparent to her that the station was an excellent spot to sing, and it's pretty hilarious.
Tymara Walker left Netizens asking for more after her rendition of "O Holy Night" at the metro station, but what most people don't know is that her singing was prompted by sadness.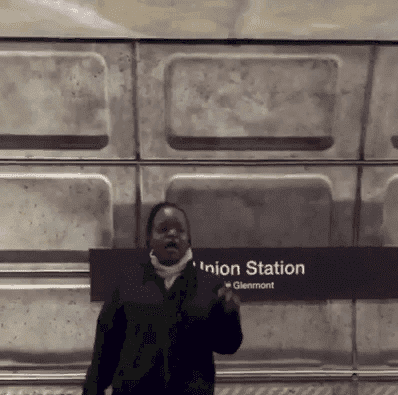 Facebook/OJ Seegers
Walker, from Las Vegas, was visiting D.C with some family members. After working so much, she decided they needed a fun day out. She told The Washington Post, "this is the first Christmas I'm in a position that feels like a fresh start."
Sadly, it didn't quite pan out as planned when they got to the Union Station to find the Red Line out of service.
Walker told FOX 5 that her decision to sing was an attempt to distract her kids from anxiety.
"I wanted to sing but also kind of because we didn't know where we was going. It was just an opportunity to not be anxious for a second. I told my daughter, record this while we wait."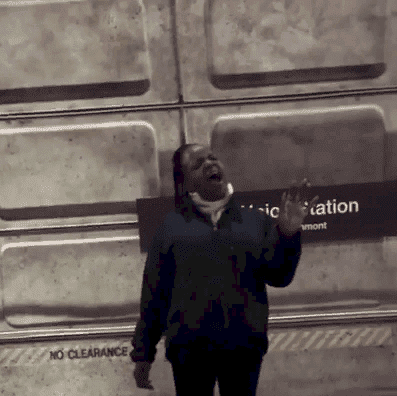 Facebook/OJ Seegers
Earlier on, Walker yelled at her son who was being naughty, and she made a nice discovery of her own too: the acoustics were off-the-chain! She then launched into her rendition and left passers-by captivated.
The Facebook video documenting her prowess went viral quickly, peaking at 300,000 views and thousands of shares and comments, in less than two weeks. The clip reached tons of people, including the former president of the United States Barack Obama.
An excited Walker took to Instagram to share the news of Obama following her on Twitter and wrote:
"I wasn't going to post this. But I had to remember I'm not the only one proud of me, my mom and kids deserve it too…"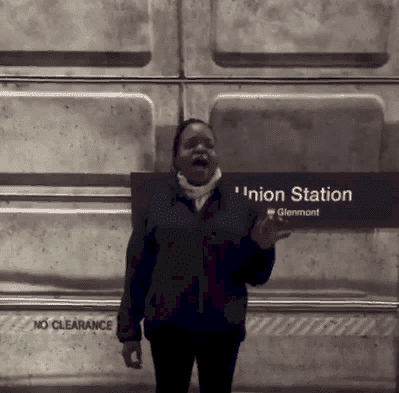 Facebook/OJ Seegers
Walker did not just stumble into singing. The professional singer comes from a family of musical talents and she's already on that path.
Walker's parents are both professional vocal coaches, music teachers, and both play the piano. Her father is also a pastor, which explains why she has a soothing quality to her vocals.
Apart from playing the piano and exploring her passion for songwriting, Walker is also the in-house singer at the Michael Jackson Cirque-du-Soleil, and her heart carries big dreams. One of her wishes is to win at least three Grammy's, and Walker is ready to work for it.
Walker also opened up about her past as a victim of domestic violence. Despite her pain and suffering, the exceptional singer concluded with "anything is possible with a foundation of faith."
Please fill in your e-mail so we can share with you our top stories!