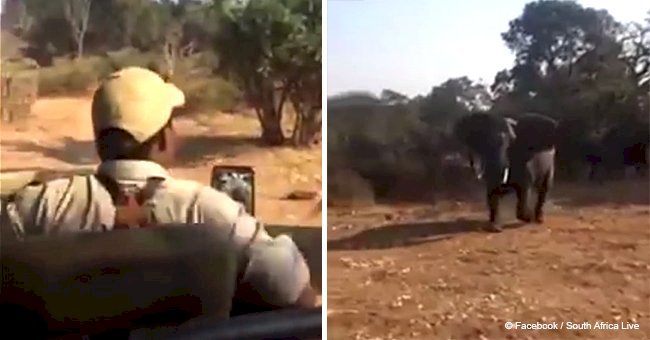 Tourists panic as wild elephant attacks them, ripping through truck with its huge tusks
A safari tour culminated in a terrorizing experience for a group of European and Japanese tourists driving through the African bush. They were lucky to escape with their lives.
The driver of the safari truck was forced to jump out when a wild elephant charged towards his vehicle and forced its tusks through the door and into the driver's seat.
The nerve-wrecking clip was posted on Facebook. In it, the driver was recording with a cell phone and an iPad.
The video is found below.
Follow us on Twitter for more @amomama_usa.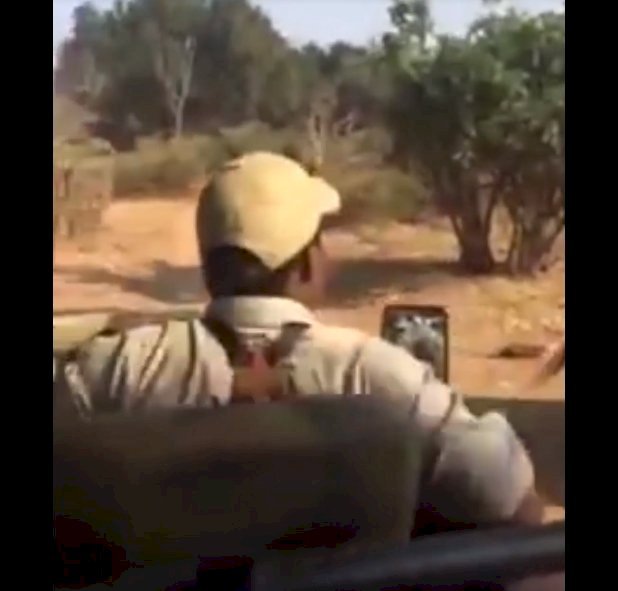 Source: Facebook/ South Africa Live
As soon as he pointed to the elephant on their right, its ears flared up, then flattened, and it trumpeted as it ran towards them.
The man tried to deter it by yelling but it was no use. The woman capturing the video shrieked, then turned the camera away for a moment.
When she resumed filming, the driver had disappeared and the elephant was tearing up the dashboard with its two foot-long tusks. It left soon after.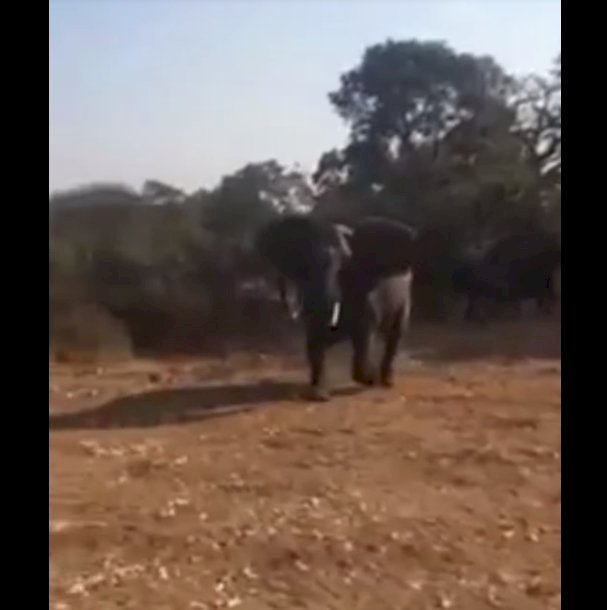 Source: Facebook/ South Africa Live
Beyond the camera's view, the driver asked if the tourists are ok, to which they replied, "we are ok, yes."
The location of the occurrence is still unknown. It is unclear whether the driver was injured and how much damaged was caused.
Adult elephants grow to be around 11 feet wide land 21 feet long, weighing up to six tonnes.
They are usually docile except when provoked or clearly protecting their young. About 500 people are killed by elephants per year.
Lions, on the other hand, are well known to be prone to attack.
Still, a safari tour in Crimea, Russia involved direct contact with the wild cats.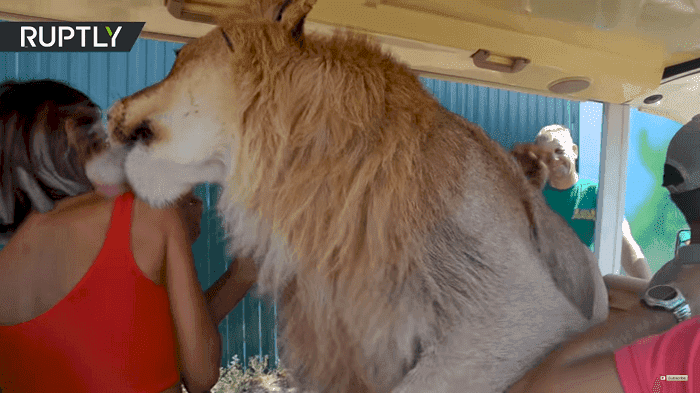 Source: YouTube/ RT
The driver parked their open vehicle near a lion named Filya. She got up and walked towards the vehicle.
Filya ignored the driver's outstretched hand and instead made herself comfortable by taking up the entire front seat.
The tourists didn't show fear. Some of them even tried to pet the large predator.
Source: YouTube/ RT
Soon the driver pushed Filya off so he could get ready to leave. But Filya returned to lick one of the passengers.
When the driver pushed her off again, she went to sit down and looked intently as the vehicle drove off.
Please fill in your e-mail so we can share with you our top stories!