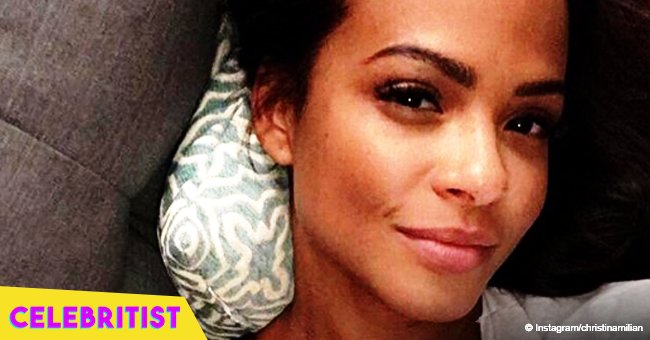 Christina Milian shares photo of 3 generations and her daughter looks exactly like grandma
Christina Milian proves that good genes run in their family by posting a photo of three generations. In the photo, she smiled alongside her mother and daughter, proving that they don't only all look very young, but also extremely alike.
Christina Milian, 37, is a proud single mom to 5-year-old daughter Violet, who bears a striking resemblance to her grandmother. The singer-turned-entrepreneur, who previously put her career on hold to spend more time with her daughter, recently greeted her mother a happy birthday, and it looked as if they were just siblings in the photo.
In the photo's caption, she called her mom "baby face", which is true, given that her mom looks youthful in every single photo she has on the internet. She also made sure to let her mom know how amazing she is, and that she is "wonder woman" in their family.
At 55-years-old, her mother Tina looks nothing over the age of 30, and it's got us wondering how she keeps her youthful glow.
"Hey there Babyface! (aka Mom) wanted to wish you a very special Happy Birthday! I swear you haven't aged one bit! You look amazing, you are amazing. You make all our lives better. Your crazy, infectious laughter, sarcasm, your individual relationships you share with your Grandkids is so awesome. You are truly Wonder Woman in true form. Here's to many more amazing years, more travels, love & laughter. I love you. Tina! 55 and LIVE! "
Christina, Violet, and Tina recently went on a trip to Puerto Rico, where they were seen living it up with one another, visiting all the best sites the place had to offer.
Their visit to Puerto Rico was also because of Milian's new role on the hit series "The Oath", which is set in San Juan.
She is set to portray Christine Parks, a second-generation member of the "Ravens" gang. The show is produced by Curtis "50 Cent" Jackson and explores the underworld through the lens of the Ravens street gang.
Please fill in your e-mail so we can share with you our top stories!