Faithful dog gives owner the biggest hug when he comes home (video)
This heartwarming footage shows the dog named Panthro who doesn't only give his owner a "hello," he also gives him the biggest embrace to welcome him home.
In this viral video, the dog can be seen showering his owner, who lives in Rio de Janeiro, with affection. The two spends most of their time hanging out with each other.
Panthro is always excited to meet his dad at the stairs when he returns home from work.
Follow us on our Twitter account, @amomama_usa, to learn more and scroll down to watch the video below.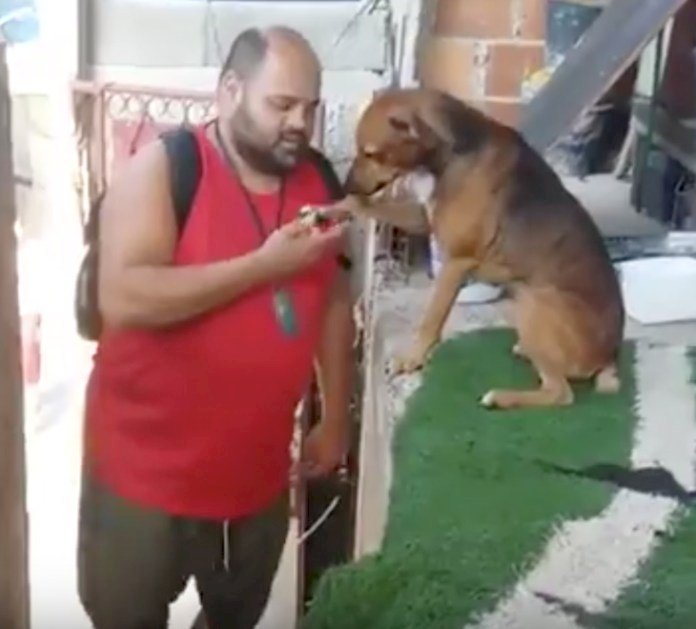 The pooch can't contain her happiness everytime he sees his human. He begins wagging his tail back and forth.
The pair's routine of greeting each other is beyond adorable.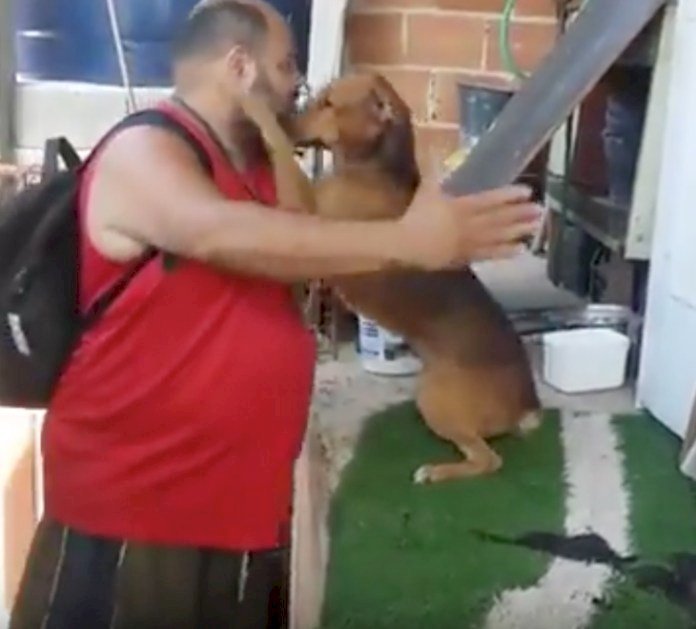 Once the man gets inside, he immediately kisses his dog's paw. He then waits for the pup to put his arms around his shoulders and give him a sweet hug.
That embrace is precisely what the owner needs after working for many hours.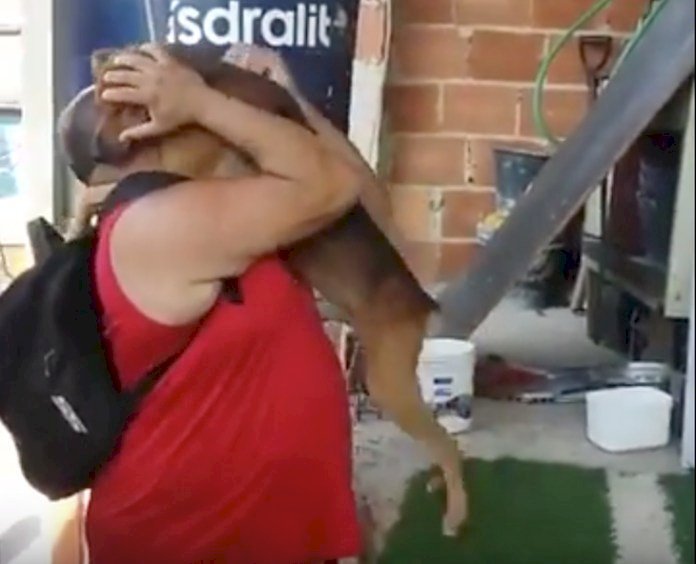 In the clip, they can be seen holding each other for several seconds.
The owner and his dog spend the rest of the day together. They hang out in the park and play. They really enjoy each others company.
Another heartwarming video that proves dogs are indeed a man's best friends was the incredible reunion between a stray dog named Ty and his owner Petty Officer 2nd class Royce Walters.
Walters saw many stray dogs near his camp when he was deployed to Africa on New Year's Eve. One puppy immediately caught his eye. For some reason, this dog moved his heart.
Once their deployment came to an end, Walters had intended to bring Ty home. However, only hours before they were set to go home, bad weather rolled in.
The sailor's flights were canceled, prompting them to fly commercial. Unfortunately, Walters was restricted to bring Ty on the plane.
Walters was left with no choice but to leave Ty in the camp. Though he's not sure if he'd be able to keep his word, the sailor promised to his dog that he would come back for him.
Over five months of being apart from each other was harrowing for Walters.
Luckily, with the help of the SPCA International (SPCAI), Ty was able to make it onto a flight. The dog traveled from Africa to Amsterdam to the United States, where his owner was waiting.