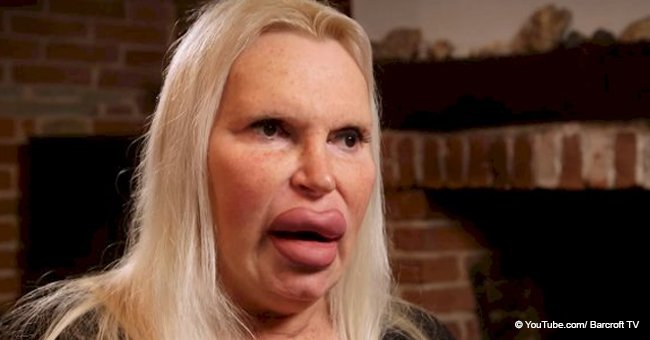 Woman spends $76,000 in pursuit of the 'perfect female body'
Fulvia Pellegrino's pursuit of what she considers the ideal female body has cost her a fortune and the rejection of her parents and community, but her wife is supporting her in every way.
The 58-year-old Italian transgender has come a long way in her quest for a body image that satisfies her, after submitting to several surgical and non-surgical procedures, according to Mirror.
But Pellegrino is committed to keep getting work done on her body until she reaches "perfection." Her wife Marisa Altare, to whom she married before starting her transition from male to female, has given her complete support.
Pellegrino has undergone liposuction in two occasions, has had breast augmentations four times, and had been injected with fillers in her lips and cheekbones more than 150 times. Read more on our Twitter account @amomama_usa
The woman first figured out she identified as female when she was just 15, but coming from a conservative and very religious family, she had to keep her desire to look and live like a woman to herself.
She wasn't just fearful of how her strict father was going to react if he knew her secret, but she questioned herself for wanting to be a woman, and felt ashamed, which made her make great efforts to deny her own feelings.
In her public life, Pellegrino exaggerated her masculinity, personifying the cliché of the macho tough guy, getting various expensive cars and collecting guns.
"It is difficult to grow up with a body which is not yours. You try to mask it in every way playing football, drinking beers, buying American 4X4s and go shooting to feel like a man," she said.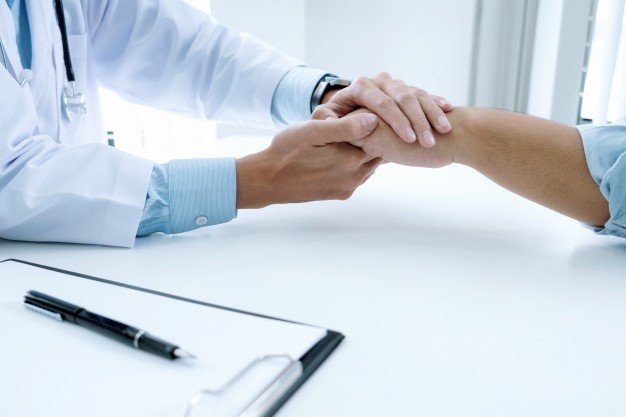 Source: Freepik.
For 25 years, Pellegrino tried to suppress her feminine self, limiting herself to visiting gay clubs and dressing like a woman hidden in her own garage.
In the course of those difficult years, she met Altare, the woman who was going to become her wife. But it took a long time to Pellegrino to find the courage to reveal herself as who she really was to the woman she married.
When Pellegrino turned 40, she was exhausted from having to live a lie for so long, and she finally shared her decision to start transitioning.
"Obviously Marisa lost if for a moment, it is not something that is easy to accept. Today Marisa and I are nothing more than two sisters," she said.
Altare stayed by her side and gave her the understanding and support she needed to make this important step in her life and revealed herself to the world with her female identity.
Her fears became true when her parents couldn't tolerate her decision to modify her body to meet her idea of the perfect woman. It was the end of her relationship to her parents.
"It was very hard, when my father passed away they didn't let us go to the funeral because they were ashamed of us. The only people who accepted me were my brothers," Pellegrino shared.
But beyond the difficulties she had with people who couldn't accept her changes, Pellegrino never got to a point when she felt she achieved the image she wanted for herself.
18 years later and after spending all of her money in several expensive cosmetic procedures, she is still not satisfied with the way she looks, and she has no intention to stop until she meets her standards.
"Plastic surgery is not a drug but its something that people like me need. I am not happy with my face and other parts of my body.I won't stop here, I want to go ahead because it's not perfect. If I reach perfection maybe I will stop."
-Fulvia Pellegrino, Mirror, January 6, 2016.
Like Pellegrino, many other people in the world struggle to reach their own ideas of perfection, and they go to the extreme in order to achieve their impossible looks. Such is the case of a German woman who has invested much money and effort into looking a black woman.
Please fill in your e-mail so we can share with you our top stories!