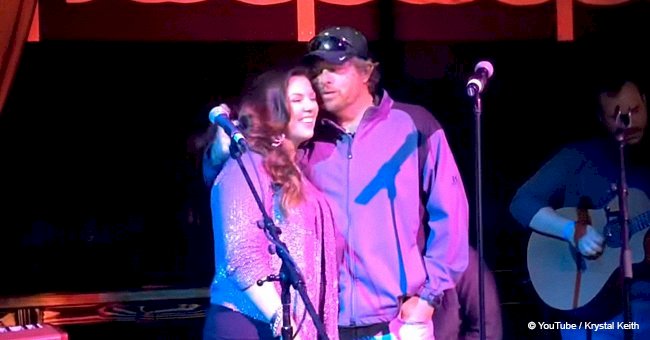 Toby Keith sings with his daughter Krystal and their duet is amazing
Country singer Toby Keith and his daughter, Krystal Keith, shared the stage to perform "Cabo San Lucas," during a special duet in Las Vegas.
The father-and-daughter duo sang the song, which is included in 52-year-old Toby's album entitled "That Don't Make Me a Bad Guy," on December 12, 2013.
With Toby's cool and chill voice, Krystal's powerful voice became the perfect contrast. Their voices complemented each other, which made their performance even better.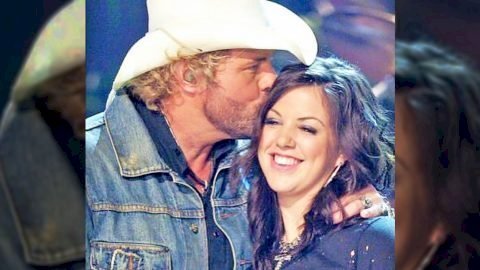 Source: Facebook/ Krystal Keith
Follow us on Twitter at
AmoMama USA
for more details and updates.
As seen in the video, both Krystal and Toby seemed to have had fun, especially when Krystal said the wrong lyrics and Toby lovingly corrected her.
Both were holding their laughter as the crowd also appeared amused at the honest mistake.
Krystal became quite famous after she released a song called "Daddy Dance With Me," which she wrote for her father for her wedding day.
She put out the song on her 2013 debut album, "Whiskey and Lace." Although, while it was her first album, country music fans already heard from her in the past.
In 2004, Krystal's voice was featured when she sang a duet with her father for his "Greatest Hits 2" album. The song was a cover of Inez and Charlie Foxx's "Mockingbird."
Krystal's career was on a roll, but she had to take a break from it all when she had her first child, her daughter Hensley.
Recently, she had returned to the music scene when she released a special duet with Lance Carpenter entitled "Anyone Else." The song was released in April 2018.
Meanwhile, in July 2018, Krystal also announced that she and her husband Andrew Sadubrae are expecting their second child.
In an Instagram video, Krystal made the announcement with her eldest child. Hensley was holding a baby doll saying, "Mommy has a baby in her belly."
Please fill in your e-mail so we can share with you our top stories!