Khloé Kardashian melts hearts with new photo of daughter in yellow turban & cute, colorful onesie
Reality star and fashion designer, Khloe Kardashian, took to Instagram with an adorable photo of her daughter, True, soaking up the sun in a colorful outfit.
The cute tot reclined on a white poolside couch and created the perfect contrast with her rainbow onesie and bright yellow turban.
"I've Got Sunshine On A Cloudy Day. Talking About My Girl," Khloe captioned, taking a line from the hit song by "The Temptations."
As with every picture of baby True, fans trooped to Khloe's comment section to rave over her five-month-old.
Instagram user @sleevedlife_kay was obsessed with True's chubby cheeks and added that the turban looked lovely on her.
Another fan @_.nevaehh_ also complimented the tot's "cute little chubby cheeks" alongside love-struck emojis.
I dislike the fact that people are allowed to comment on my daughters skin color but as soon as I comment kindly back and praise her for all that she is, the comment gets erased. If you have the courage to post your nasty criticism please allow one to defend or comment back

— Khloé (@khloekardashian) September 28, 2018
The day after posting True's turban image, Khloe took to Twitter to lash out at trolls making rude remarks about her daughter's skin color. In a series of tweets, the "Good American" designer talked explicitly about internet users who leave negative comments about True, but when she responds to them, they delete her comments.
"If you have the courage to post your nasty criticism, please allow one to defend or comment back," Khloé tweeted to her nearly 26 million followers.
We will not be defined by social media. And I don't mind the critics but please just stick with what you have to say. Dont erase

— Khloé (@khloekardashian) September 28, 2018
The 34-year-old further admitted being upset about the cowardice displayed by said trolls. Khloe's intention, according to her, was not to shame the trolls, but to enlighten them, seeing as they might have been brought up in a "different type of household" than her.
We need to learn to praise all skin tones/ethnicities! Our beauty is in our differences. We can learn so much! So proud of every human who is confident in who they are. I'm in my 30s I think I'm just finding this confidence. So I am patient with others. But allow me to voice mine

— Khloé (@khloekardashian) September 28, 2018
I truly love educating others and hopefully opening up their minds to a beautiful collective world. But some people are not willing to except anything else then what they know

— Khloé (@khloekardashian) September 28, 2018
Khloe's anger might have been compounded by recent rumors that her boyfriend and the father of her child, Tristan Thompson, is cheating again. The NBA player allegedly went on a night out with some friends and was spotted leaving the club with two women.
Reports claimed that Thompson arrived the venue with an all-male entourage, and two hours later, exited the club shortly after two brunettes did. This is after Thompson was allegedly caught cheating a few days before Khloe welcomed their daughter back in April.
Lately, fans have been worried about the youngest Kardashian sister who has been sharing a lot of cryptic posts on Instagram.
About two days ago, Khloe hinted at being "broken" with a text image that read:
"If you've been brutally broken but still have the courage to be gentle to other living beings, then you're a badass with a heart of an angel."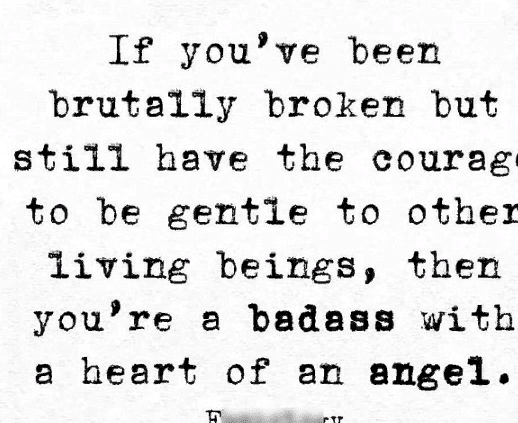 Before that, the "Keeping Up With The Kardashians" star posted an image that said:
"Don't ever feel bad for making a decision about your own life that upsets other people. You are not responsible for their happiness. You're responsible for your own happiness. Anyone who wants you to live in misery for their happiness should not be in your life to begin with."
And Khloe proved she's courageous despite all the controversy, with a smoldering photo shoot immediately after her admission.
The mom-of-one rocked a bright pink suit with nothing underneath, baring massive cleavage and puckering up for the camera like a woman without a care in the world.
From all indications, Khloe is determined to stay happy, regardless of what comes her way.
Go, Khloe!