Tina Turner reveals her husband donated a kidney for her transplant
Tina Turner secretly had a kidney transplant last year and has now revealed it was her husband who donated her the kidney. The singer says she almost contemplated ending her life when her husband came to her rescue.
Tina Turner had a turbulent and abusive past with her ex-husband, Ike Turner, but her current husband, Erwin Bach proves she's worthy of true love. The singer recently revealed Erwin donated his kidney to her as she contemplated ending her life. 
In her autobiography, "My Love Story," Tina opened up about the ultimate sacrifice her husband did in order to save her life. She'd been suffering a series of health issues and was on the verge of ending her life when her husband literally saved her. 
Tina Turner Reveals She Underwent a Life-Saving Kidney Transplant — and Husband Was the Donor https://t.co/FWswk6fPil

— People (@people) October 6, 2018
HEALTH ISSUES
Tina's series of health setbacks began in 2013 when she had a stroke just three weeks after she tied the knot with Erwin. They've been dating for 26 years at the time. In 2016, she was also diagnosed with intestinal cancer. Bach was her support system throughout the crisis but she later learned her kidney was failing after she resorted to homeopathic remedies to cure her cancer. She ditched traditional treatment because she couldn't stand its unpleasant side effects.  
Tina Turner underwent a kidney transplant with husband Erwin acting as donor https://t.co/lUpue7ATvu pic.twitter.com/SJ2mYKTsUQ

— Mirror Celeb (@MirrorCeleb) October 5, 2018
LIFE OR DEATH
It was a matter of life and death, Tina revealed as her kidneys only functioned at 20%. 
"I faced two choices: either regular dialysis or a kidney transplant. Only the transplant would give me a good chance of a near-normal life. But the chances of getting a donor kidney were remote ... [Dialysis] wasn't my idea of life. But the toxins in my body had started taking over. I couldn't eat. I was surviving but not living. I began to think about death."
Tina Turner's secret kidney transplant https://t.co/caUbcnLHXJ pic.twitter.com/OaIHDryPbZ

— Eyewitness News (@ewnupdates) October 6, 2018
However, Erwin refused to give up on his wife. Tina recalled,
"He said he didn't want another woman, or another life. Then he shocked me. He said he wanted to give me one of his kidneys."
Tina Turner reveals husband gave her kidney in secret transplant https://t.co/sc2Zy6kJ7C

— Sky News (@SkyNews) October 6, 2018
TRUE LOVE
At that point, Tina knew how much her husband loved her. Many doubted their relationship in the past. He was 16 years her junior and there were suspicions he was just after her money and fame. 
"I wondered if anyone would think that Erwin's living donation was transactional in some way. Incredibly, considering how long we had been together, there were still people who wanted to believe that Erwin married me for my money and fame. What else would a younger man want with an older woman? Erwin always ignored the rumors."
We think love might have had something to do with this. https://t.co/cNZix0wqJ7

— 10 daily (@10Daily) October 6, 2018
RECOVERY
Tina underwent the kidney transplant in April 2017. It was relatively a success except that the singer still had to adjust to her body rejecting the new organ. She says she still suffers bouts of dizziness, forgetfulness, anxiety and occasional diarrhea but she's grateful for her husband who's by her side to see her through the challenge. 
"I lived through a hellish marriage that almost destroyed me, but I went on. I know that my medical adventure is far from over. But I'm still here — we're still here, closer than we ever imagined. I can look back and understand why my karma was the way it was. Good came out of bad. Joy came out of pain. And I have never been so completely happy as I am today."
BROKEN JAW
Tina was previously married to Ike who she met when she was only 16. They eventually worked together in a band as Ike wooed her into a marriage which turned out to be ridden with violence and abuse. Tina reportedly suffered a broken jaw at one point and left him after 14 years.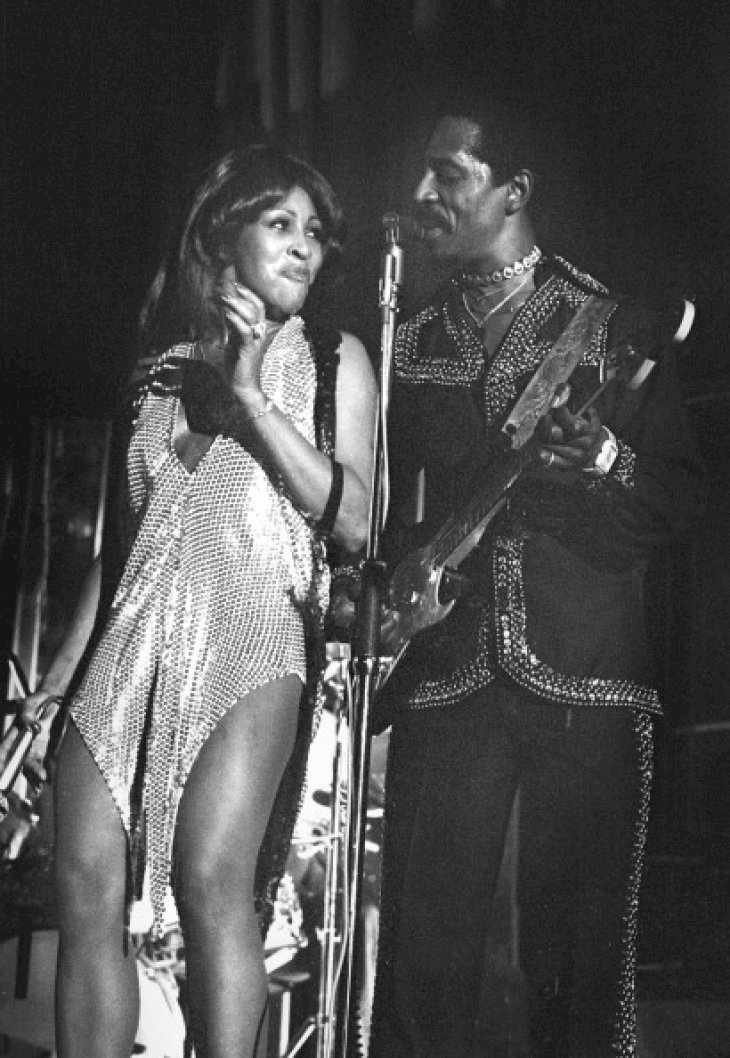 SECOND CHANCE
Today, Tina is grateful for the second chance at love with Erwin. The couple has never let their age gap hinder their romance. In fact, Tina admits. "He's really 60 and Im really 15." 
Tina met Erwin, a wealthy music mogul in 1985. Erwin was a record executive at EMI while Tina was a talent in the record label. They were friends for a year before making it official. 
On Tina's 50th birthday, Erwin proposed marriage but she turned him down. Tina felt they didn't need to be married to be happy. However, 26 years later, they decided to tie the knot in Switzerland where they've been living for over 15 years now. 
Tina Turner Marries Boyfriend of 27 Years Erwin Bach in Switzerland http://t.co/dRzHcfEx1z

— E! News (@enews) July 18, 2013
It seems this time, love has everything to do with Tina's current marriage and it's not only marriage that's bound her to Erwin but his kidneys too.  
Tina Turner's life story is coming to Broadway! https://t.co/sIkTrNhnwj pic.twitter.com/gRqf9my01t

— Wendy Williams (@WendyWilliams) October 4, 2018