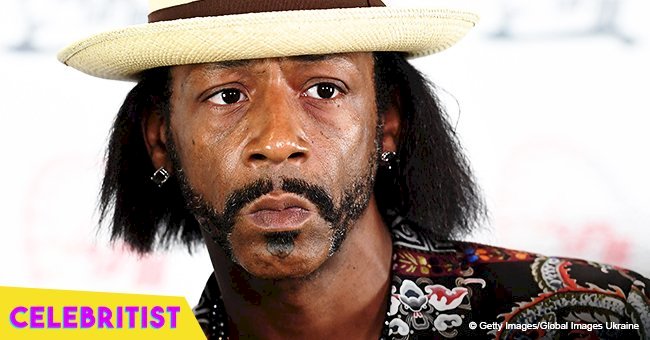 Comedian and actor Katt Williams arrested for alleged assault on a driver
Emmy award-winning comedian, Katt Williams, was arrested on Saturday in Portland, where he was billed for a performance. This latest arrest will not be the actor's first run-in with the law.
Williams was in Portland, Oregon on Friday to perform in Nick Cannon's "Wild 'N Out" comedy show, when he allegedly assaulted a driver. The assault is said to have occurred around 11 pm during a dispute over taking Williams and his dog from the airport to the city.
TMZ also reports that Williams never made it to the comedy show that was held at the Moda Center.
Williams eventually left for the show in another vehicle but was arrested on Saturday by the Port of Portland police. The department confirmed that the assaulted driver sustained injuries to his face, including swellings and cuts that were treated in a hospital.
Williams, who was still at the Multnomah County Jail on Sunday, has been charged with assault in the fourth degree and is set to be arraigned today, Monday. The actor was also arrested for an out-of-state warrant from Georgia, and his bail was set at $2,500.
There has been no response from Williams' publicist or employees at the aviation company where the incident occurred. A prison official and a spokesman for the district attorney's office, however, offered that they weren't sure if the comic had an attorney to speak on his behalf.
Only a little more than a year ago, Williams pled no contest to stealing a celebrity photographer's camera in Los Angeles and was sentenced to three years of probation. Prosecutors also noted that the 47-year-old actor needed to enroll in anger management classes.
In 2016, Williams was also slammed with five years of probation after pleading no contest to assault and battery in Georgia. Allegations leveled against him include that he threatened a bodyguard and allowed his acquaintance to beat said bodyguard with a baseball bat.
Meanwhile, it was just last month that Williams, whose legal name is Micah Sierra Williams, won the Emmy Award for "Best Guest Actor in a Comedy Series" for his appearance in FX's "Atlanta."
Please fill in your e-mail so we can share with you our top stories!