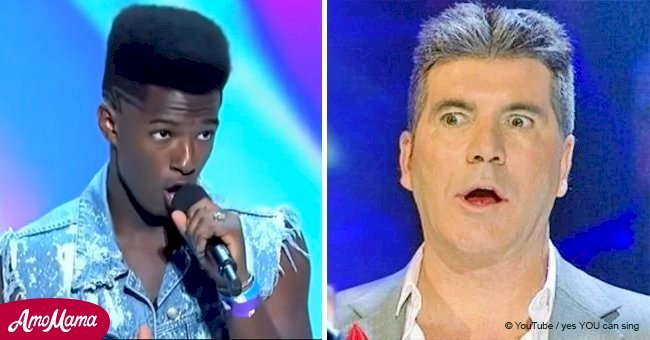 Handsome young man charmed judges with his powerful singing of an iconic country song
Willie Jones, from Shreveport, Louisiana, won over the hearts of the judges and the "X Factor" audience with his deep country voice on Josh Turner's classic hit.
Jones, then 17, sang "Your Man" from country singer Turner during his audition in Greensboro, North Carolina.
The talented young man took to the stage in a denim vest and a blue flannel tied around his waist.
"Hello, what's your name?" Pop Princess Britney Spears, one of the judges, asked him. To which he simply replied, "Willie Jones."
Follow us on our Twitter account, @amomama_usa, to learn more and scroll down to watch his performance in the video below.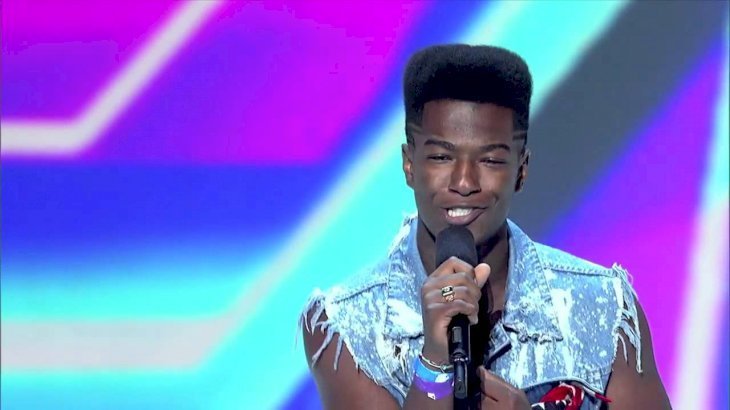 Source: YouTube/Yes You Can Sing
Then Judge Demi Lovato complimented him on his style and told him that he had a "Fresh Prince of Bel-Air" look about him.
Meanwhile, Judge L.A. Reid asked Jones where he was from, and when he answered that he was from Shreveport, Louisiana, Reid instantly shouted, "A Southern man!"
Reid then urged Jones to get on with his performance. Soon enough, the introduction music to the well-known country song "Your Man" began to play.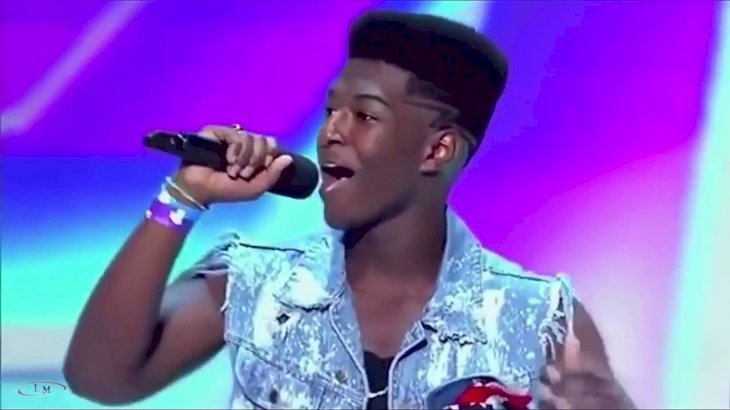 Source: YouTube/Yes You Can Sing
The judges were quickly surprised because none of them anticipated the young boy to be a country fan.
When Jones sang the opening lyrics to the song, it was evident that he was destined to sing that tune.
Judge Simon Cowell was the first to look completely stunned and awed with Jones' astonishing vocal capacities and range. Similarly, Spears, Reid, and Lovato all seemed equally amazed by his talent.
The judges' reaction rubbed off on the audience quite speedy as they erupted into loud cheers and applause. They eventually gave the teenager a standing ovation.
At the point when Jones finished his performance, Cowell – who is frequently viewed as the strictest of all judges – was the first one to raise his hands for a respectful applause.
Although Jones, now 24 years of age, conquered a few difficulties and piled on victories, he was ultimately eliminated from the Top 16 on "X Factor."

Source: YouTube/Yes You Can Sing
During his exit interview, he said that he wouldn't modify anything about his run on the show except for getting kicked off.
Jones added that it sucked that he needed to go home, but he had a ton of fun and that he would continue pursuing his dreams.
According to him, he would miss the people he'd drawn near to while being on the "X Factor" particularly his dear companion Jennel Garcia.
Jones continued that he wishes he'd made the Top 12 because he trusted America would have voted in favor of him.
The music continues for Jones. He regularly goes to Los Angeles to work with producers recording new melodies, according to Shreveport Times.
Jones also appeared on another reality show, "Chasing Cameron," a Netflix original.
Speaking about his life after "X Factor," he stated, "It's changed a lot. People know who I am now. With the notoriety comes opportunity."
Jones gained a valuable lesson from the hit reality show, saying, "You can't get big-headed and let it go to your head. I'd say a valuable lesson is to stay humble, stay nice and your opportunities will just fall into your lap."
Jones said that his goal is to make dope music, but he doesn't know whether he needs to be "signed or do it independent."
Please fill in your e-mail so we can share with you our top stories!