4-year-old Hunter Hayes joined Hank Williams on stage for a once-in-a-lifetime duet
Country music fans will recognize the singer Hunter Hayes. He started singing when he was a very young boy.
A video of him confidently singing with Hank Williams Jr. when he was just 4 shows why he's a big star today. The footage showed him singing and playing the accordion to thousands of people.
Today, Hunter Hayes is a well-known country music artist who has multiple Grammy nominations and awards. However, his stardom didn't come overnight and started when he was just a toddler.
Hayes began his music career at the tender age of two. When he reached age four, he was already making television appearances and performing alongside music legends.
For more on this story go to our Twitter account @amomama_usa. At age seven, he was singing and playing the accordion at the White House for President Bill Clinton.
One of the most thrilling performances by the star was when he was four. In Lafayette, Louisiana, Hayes went out on stage in front of 200,000 people to perform with Hank Williams Jr.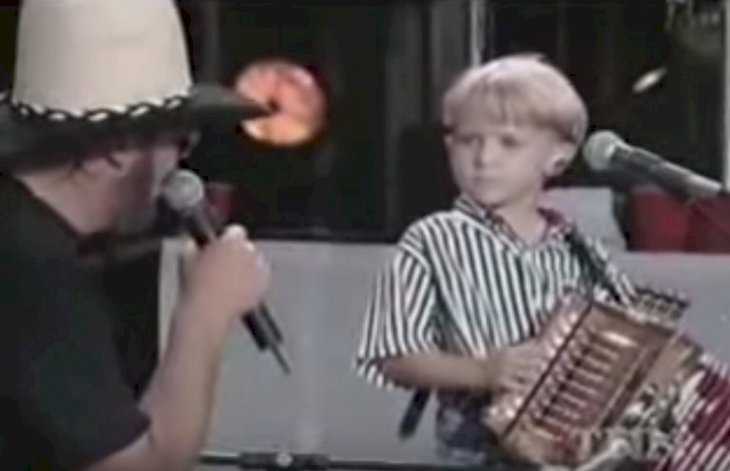 With him, he carried an accordion that was half his height. In the footage, Williams asked the little boy what he wanted to do, and in a cute southern accent he replied:
"I, uh, wanna do something called 'Jambalaya.'"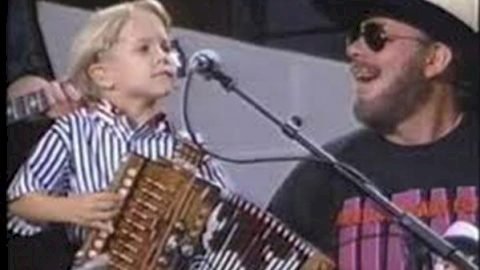 The confident little boy started playing his accordion and singing to the crowd with Williams backing him up. The crowd was in awe of the little boy's talent as the two performed their duet.

When the song was finally over William had a few words for the crowd and the world:
"Those 14- and 15-year-olds in this business better look out, 'cause here comes the 4-year-old."
The country singer's prophecy came true with Hayes going on to achieve huge commercial success as a songwriter and instrumentalist. He currently plays over thirty instruments.
During a phone interview Hayes had this to say about that duet:
"I can't run away from my childhood. Doesn't matter how hard I try."
He confessed:
"I love and hate that video at the same time. I love it because it's with Hank Williams Jr. and that's awesome. But I hate it because I was a little kid, and I hate watching myself."
He also admitted that he hadn't been intimidated all those years back because all he wanted to do was play music.