Andrea Bocelli and Ariana Grande's unforgettable duet bewitched fans all over the world
In a one-of-a-kind collaboration, Andrea Bocelli and Ariana Grande wowed the world with their captivating duet in 2015.
The opera legend and the pop sensation surprised the public when they released their collaboration song entitled "E Più Ti Penso."
The track was a special track which was included in Bocelli's album, "Cinema," released in October of that year.
While it was unexpected, the fans of both singers were treated with such a soulful song.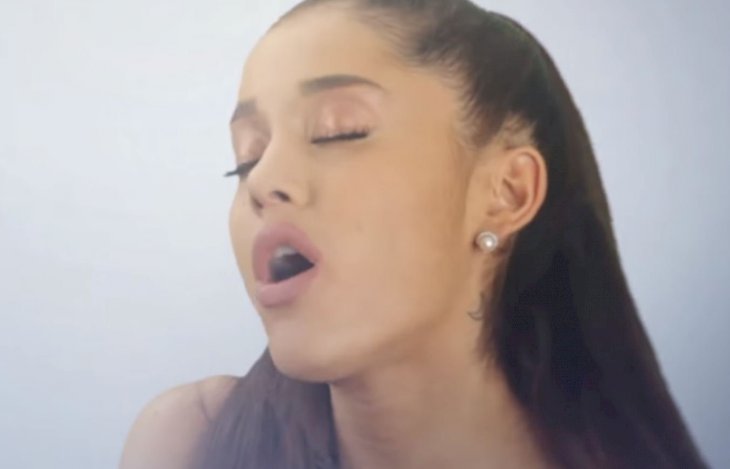 Follow us on Twitter at
AmoMama USA
for more details and updates.
When one thinks about it, an opera song sang by a modern artist is a bit strange, but with Grande being a vocal powerhouse, she was able to deliver a very pure and raw performance. Her voice perfectly blended with Bocelli's as well.With Grande's prowess in singing, she just proved that she deserves to be singing next to one of the iconic singers of all time.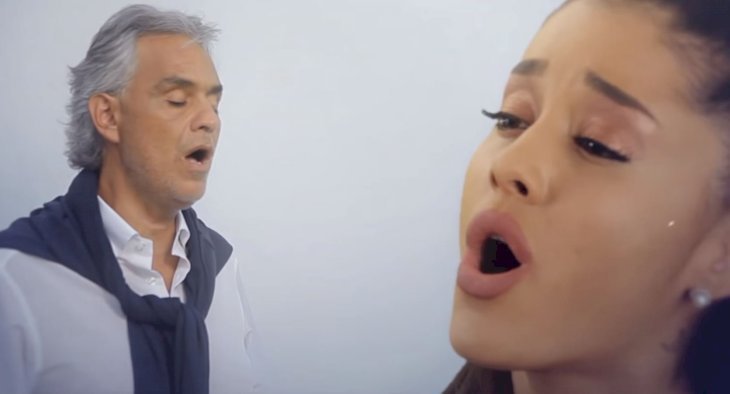 As for Bocelli, his distinct voice never disappoints as he continues to send chills down everyone's spines when he sings.
Even though Bocelli is 35 years older than Grande, it seemed as though they had been doing collaborations for decades.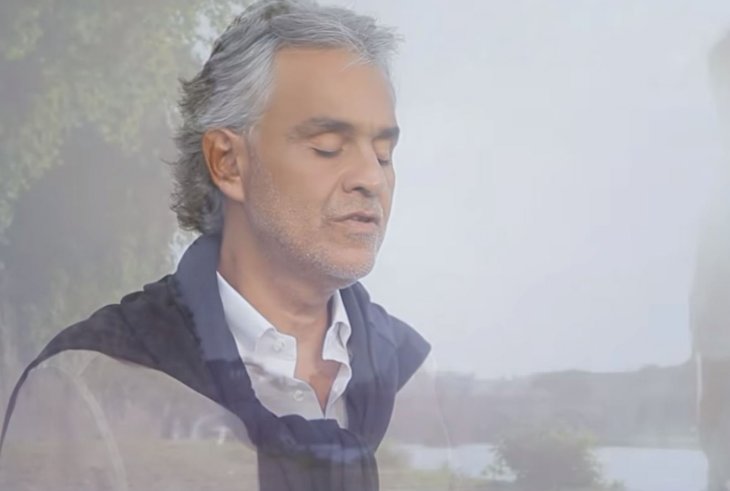 Aside from the soothing yet spellbinding song, the two singers also treated their fans with an equally calming music video.

Many people were also impressed when they learned that the song is in Italian, which meant that Grande had to sing in Italian. Although, the public may have forgotten that Grande is Italian and part Sicilian.
Not all listeners may not be able to speak Italian, but the two singers still conveyed the emotions brought about by the song, which first became known in the 1984 film, "Once Upon A Time In America."
Meanwhile, here are some facts about Bocelli that you may not know about:
The opera legend was born in Tuscany on September 22, 1958. He tragically lost his sight when he was 12 years old following a football accident.
His wife is named Veronica Berti, and they exchanged vows in 2014. Bocelli has three children, but only his youngest one is shared with Berti.