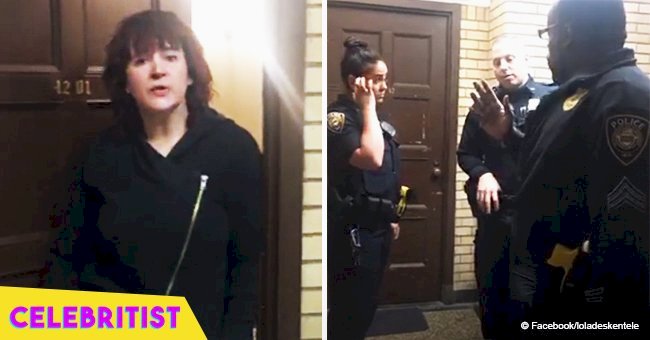 White student called police on black grad who was napping in Yale dorm in viral video

Sarah Braasch, a Philosophy Ph.D. student, called the police on Lolade Siyonbola, a black Yale grad student, because she "didn't belong there."
The incident, which was recorded and uploaded to Siyonbola's Facebook page, took place in the Hall of Graduate Studies common room of Yale University. Siyonbola fell asleep there while taking a break from writing her paper when Braasch got in, turned on the lights, and told her that she was not allowed to be there.
Soon later, the Philosophy Ph.D. student called the campus police to handle the situation. Once they arrived there, they asked for Siyonbola's ID and questioned her for about 15 minutes.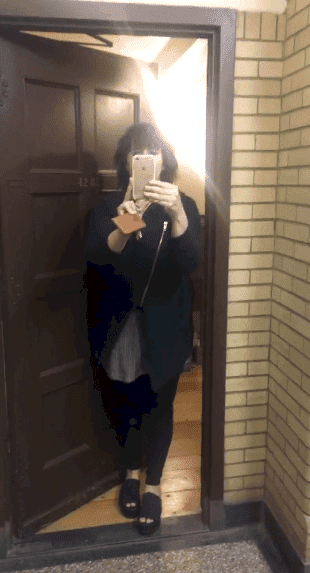 Source: Facebook/Lolade Siyonbola
DEFENDING HERSELF
Even though the lady kept saying that she deserved to be there as she paid tuition like everybody else, that she was not going to justify her existence or let anybody to harass her, the officers kept asking for her ID.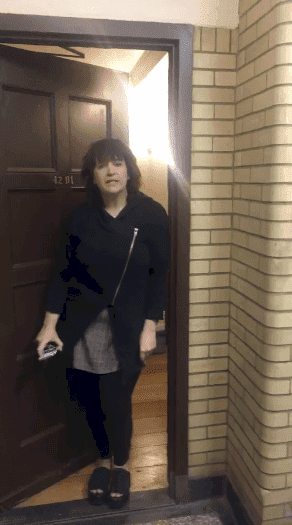 Source: Facebook/Lolade Siyonbola
FOLLOWING THE PROTOCOL
Later, a Yale Police Department supervisor arrived and told Siyonbola that the verification of her student ID and living status at Hall of Graduate Studies was part of the protocol, suggesting that they would have done the same with any other student.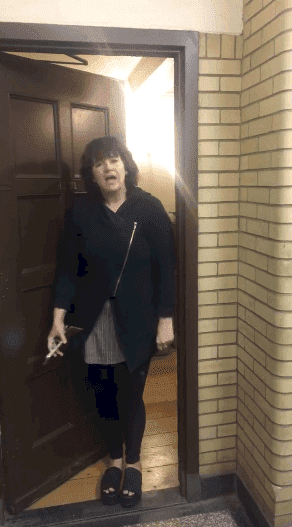 Source: Facebook/Lolade Siyonbola
LETTING HER GO
After spending a while trying to find Siyonbola in the university records because her name was misspelled in the database, the officers told the lady that she was free to go as she had not done anything wrong.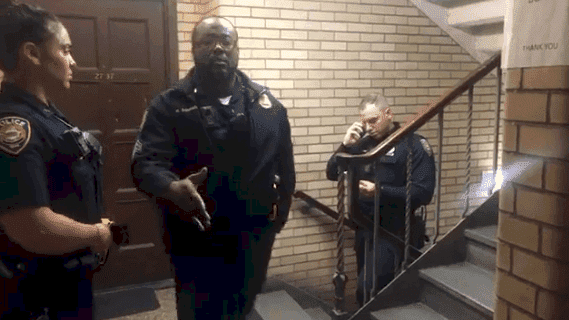 Source: Facebook/Lolade Siyonbola
ASKING FOR A SUPPORTIVE COMMUNITY
Lynn Cooley, the Dean of the Graduate School of Arts and Sciences, sent an email that invited students to discuss their concerns about the incident.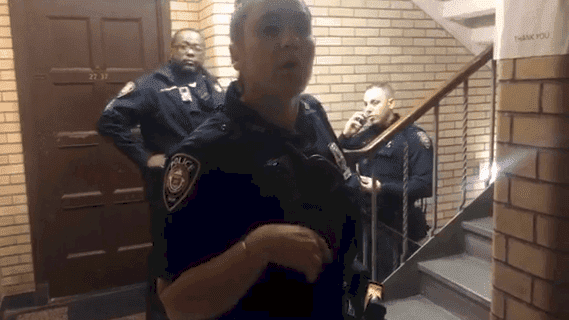 Source: Facebook/Lolade Siyonbola
"I am committed to redoubling our efforts to build a supportive community in which all graduate students are empowered in their intellectual pursuits and professional goals within a welcoming environment," read the message.
Siyonbola considered that the Dean's email was very vague as she never received an apology. She added that if Yale wanted to have Black students, they should take decisive actions to prevent similar incidents.
A SIMILAR INCIDENT
It is not the first time that an incident labeled by many as "racist" takes place in an educational facility as Faith, one of the nieces of "Love & Hip-Hop: Atlanta" star Vanity Tokyo, was pulled out of class for wearing braided hair extensions to school.
The girl had been attending Christ The King Parish School in Gretna, Louisiana for a couple of years with no major problems. However, a video of her crying in what seemed to be the principal's office and then leaving the school went viral in no time.
According to the information written in the Facebook post, the school created a policy banning similar hairstyles without consulting anyone. Faith's brother, who uploaded the video, pointed out that the new rule would only affect black children.
Please fill in your e-mail so we can share with you our top stories!