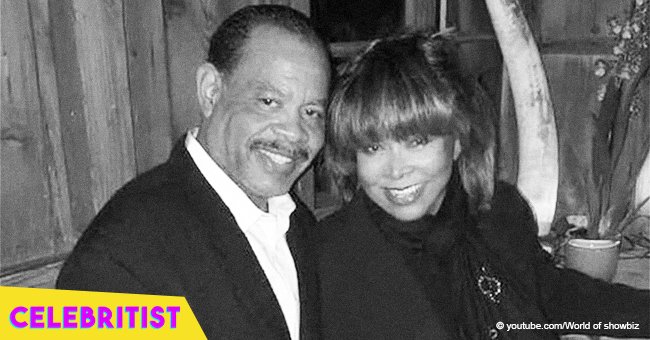 Tina Turner opens up about her son's suicide at the age of 59
Months after her son committed suicide, Tina Turner sheds new details surrounding his death and the reason behind it.
Tina Turner's son had committed suicide in July and while she's learned to accept it, she now reveals the reason she believes her son decided to end his life.
Tina Turner has a new autobiography where she opens up about a lot of things including her son Craig's unfortunate death months ago. Craig was 59 when he fired a bullet in his head using a gun owned by his grandmother, Tina's mother, Zelma.
Tina described Craig, her son she had with saxophonist Raymond Hill when she was only 18 as a lonely boy who grew up missing his mother who was often away on tours. She shared this during a recent interview with Daily Mail's You magazine. However, Tina admits in her new autobiography, "My Love Story" that she did everything she possibly could to be there for him.
"I was as good a mother as I could be under the circumstances. I believe I made it up to Craig somehow, later. I don't feel bad about it because that was my reality then. I had no options."
Tina also blamed Ike Turner, her abusive ex-husband for preventing her to become the mother she ought to be to Craig. She recalled an incident when Craig was around two or three and he wanted to sit with his mother who had just returned from a tour. She said Ike instructed Craig to go to his room instead.
Of Craig's suicide, Tina revealed he had planned it really well.
"Craig took it [the gun] bought the bullets and planned his own death really well. He wanted to go."
Tina could easily understand why Craig would think of ending his life having thought about it herself too. One of the revelations she detailed in her new book was the moment she actually considered resorting to assisted suicide after being diagnosed with kidney failure. Tina revealed she needed a kidney transplant to survive at the time and thought it was best just to leave this world. However, her current husband, Erwin Bach refused to lose her and instead offered to give her his kidney. As a result, Tina underwent a transplant in April 2017 and is now the owner of a new kidney courtesy of her husband.
But that wasn't the only time Tina entertained thoughts of ending her life. During her marriage to Ike, she also attempted to kill herself. In her new memoir, she writes about how the torment, abuse, and battery she went through with Ike drove her to consume a bottle of 50 sleeping pills to end her misery. But she woke up unhappy which made her realize she was meant to survive. After years of still enduring Ike's violence, Tina eventually found the courage to leave him. Their divorce was ugly leaving Tina with no money, just two Jaguars, her name and her freedom.
It's unfortunate that suicide has become a growing trend among individuals these days. According to statistics provided by Suicide.org, over one million die of suicide every year. Common causes include psychiatric illnesses such as mood disorders and depression as well as substance abuse. Tina's son may have had issues of depression and loneliness having grown up in an unstable environment despite his mother's efforts to shield him from her husband's abusive behavior. This coupled with his biological father's absence from his life may have been contributing factors to his downward spiral later in his life.
Please fill in your e-mail so we can share with you our top stories!