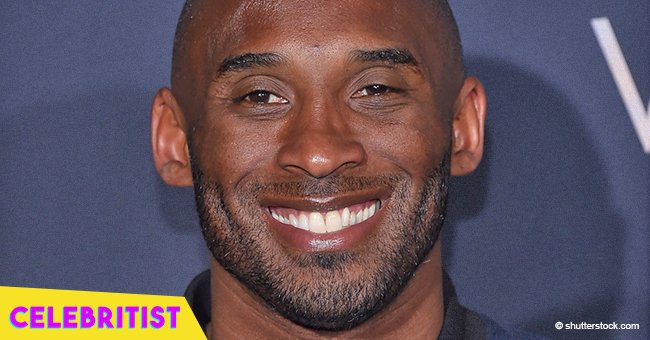 Kobe Bryant's daughter Natalia stuns in white mini dress as she heads off to homecoming

Kobe Bryant is a proud father in a recent photo where he sends his daughter off to homecoming. The 15-year-old is a stunning princess in a short white dress while flaunting "legs for days."
Kobe Bryant's daughter, Natalia was off to homecoming and the NBA star made sure he was by her side for a milestone snap. His wife, Vanessa Bryant shared the father-daughter photo on Instagram as she celebrated their 15-year-old's journey into a brand new experience.
Kobe is a father to three daughters. His friends would tease him for his failure to produce a boy by saying "It takes a real man to make a boy." Unfazed and proud of his children, Kobe retaliated with,
"Dude, it takes a king to make a princess."
And a princess Kobe's eldest has become as evident in her photo with her father. Dressed in a short white ruffled dress with spaghetti straps and a deep V neckline, the volleyball enthusiast flaunted "legs for days" as her mother described them. She smiled and posed with one arm on her hip while standing alongside her father who looked equally happy.
In her caption, Vanessa described her daughter in several hashtags and revealed her actual height without heels.
"#Homecoming #MyBabyGirl #Kind #Loving #Smart #Beauty (Since I get asked this ALL the time….Natalia is 5'9" without heels on). Legs for days."
Kobe and Vanessa have been married for 17 years and have been spending a lot of quality time with their three daughters especially now that the NBA legend has retired.
In August, the family-of-five celebrated Kobe's birthday by taking a trip to Cabo. Kobe shared a family selfie from their relaxing vacation and it clearly showed how happy they all were. Kobe held on to his months-old daughter, Bianka with one arm as he held the camera with the other. His wife and his two daughters including his basketball protégé, Gianna, 11, surrounded him.
Their family also went on a European vacation during the summer. The basketball player shared photos while touring sites in Paris including the Louvre, Versailles, and EuroDisney.
The Bryants are expected to be more visible soon having inked a deal to appear in a documentary about Kobe's life after basketball. The 39-year-old gave up his jerseys in December during a retirement ceremony at the Staples Center ending an impressive 20-year career.
Please fill in your e-mail so we can share with you our top stories!