High school graduate dances after receiving diploma in viral video
A high-school graduate who goes by @sickasxxgeorge on Instagram, surprised everybody while receiving his diploma by dancing on the walkway.
The clip was recorded at the Broadmoor High School, where the annual graduation ceremony was held. All of a sudden, the young man stole the show by dancing in the most energetic way in front of a large audience and the fellow graduate students.
He decided to dance his way back to his seat after receiving his diploma. He did it quickly, though, as he knew that the ceremony proceedings were not over. In the caption, he wrote: "my last time goin [expletive] ima miss high school [sic]."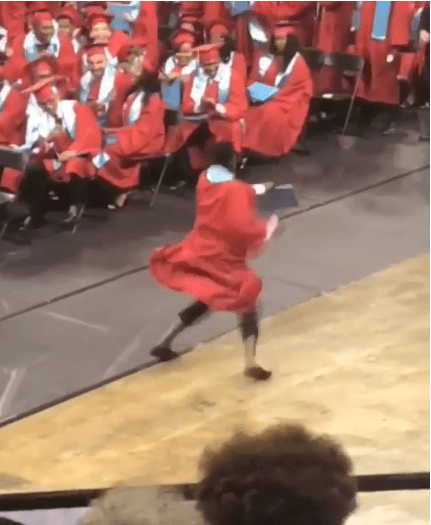 PEOPLE'S REACTION
As soon as that video hit the Internet, it became viral in no time. At the moment, it has more than 2 million views. Apart from that, several people took to the comment section to share their thoughts saying that his moves probably were the highlight of the ceremony.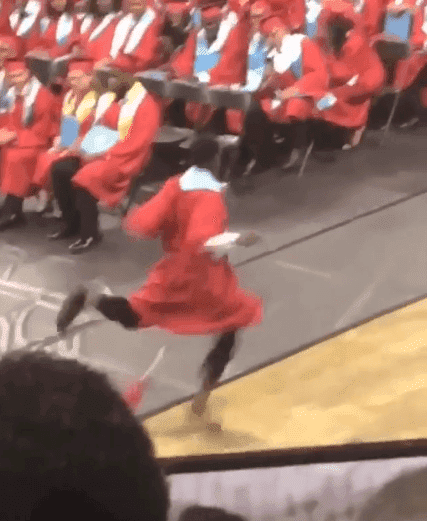 One of the conclusions that people got from the video and the caption is that the student was the jokester of the classroom and that he realized he could no longer be like that once he stars college.
ANOTHER SIMILAR VIDEO
It was not the only time a student showed off their dance skills in a similar ceremony as Audrey Toby, a five-year-old kindergarten graduate, celebrated the moment she received her diploma by swinging her hips and shoulders in the most adorable way.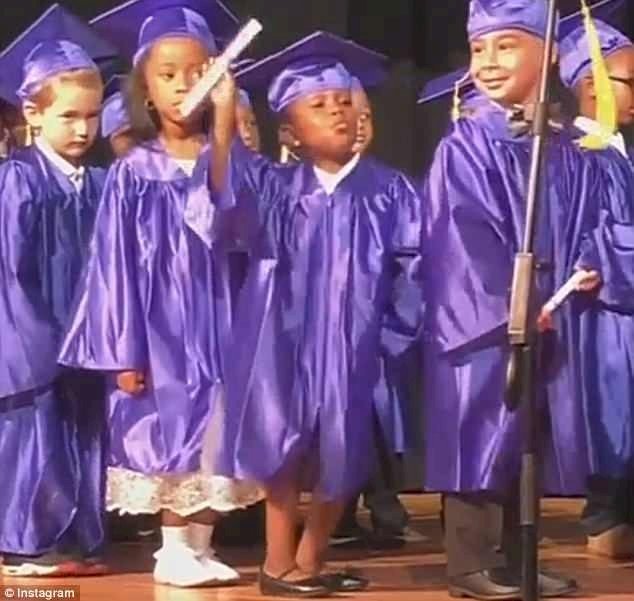 DANCING TO JUSTIN TIMBERLAKE
While Audrey was waiting in line on stage after receiving her diploma, Justin Timberlake's "Can't Stop the Feeling"  started playing in the background. Audrey's godfather, Merle, caught the girl's reaction on video.
Dancing 5-year-old steals the show at Pre-K graduation https://t.co/0S76VRg9HW pic.twitter.com/blyEE3dE9i

— ABC13 Houston (@abc13houston) June 5, 2018
The crowd cheered throughout the 26-second clip which has now gone viral, to the surprise of her father, Malcolm Toby.
A STAR
Once the video became viral, several news outlets posted her story and videos on TV. When Audrey learned that, she kept asking her family if she was a star. One of the most interesting aspects of the video is that the girl did that because she was getting bored.
"She's just developed. Developed being in the classroom, intermingling with her friends, and just learning and developed. She's just sprouted, like a butterfly," said Audrey's teacher.