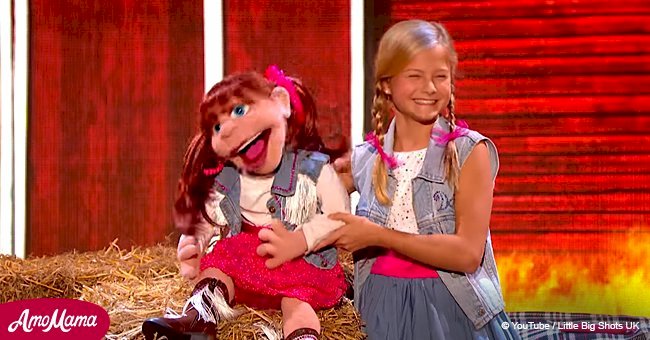 Darci's yodeling 'Cowboy Sweetheart' perfomance stunned the audience long before she won 'AGT'
Darci Lynne reignited the flame of professional ventriloquism when she won America's Got Talent Season 12 last year. Since then that flame has spread far and wide.
But not many might know that Lynne performed on a smaller stage before she appeared in front of millions with her final round AGT win that involved two lovable puppets.
It all started when Lynne met the then-reigning Miss Lousiana, Laryssa Bonacquisti at the International Cinderella Scholarship Pageant according to Inspire More.
The video of her older performance is found below.
Follow us on Twitter for more @amomama_usa.
Source: YouTube/ Little Big Shots UK
Bonacquisti suggested that Lynne try ventriloquism. She herself practiced the skill and later used it for her talent portion of the 2018 Miss America pageant.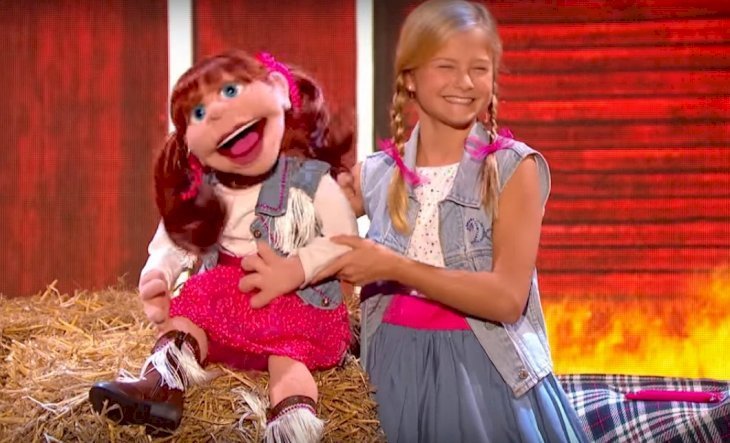 Source: YouTube/ Little Big Shots UK
The 22-year-old performed Patsy Montana's "I Wanna Be a Cowboy's Sweetheart" with two of her puppets at the show.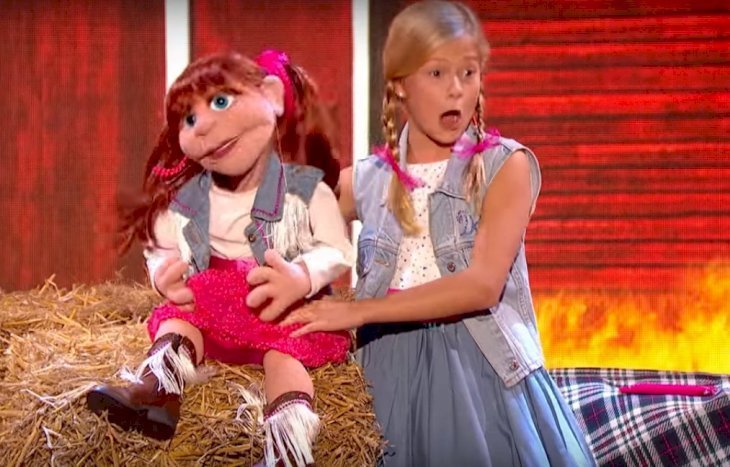 Source: YouTube/ Little Big Shots UK
Just months before, Lynne performed the same song on the UK's "Little Big Shots" with her sidekick Katie.
Her amazing yodeling skills and the seamless switching between closed and open-mouthed singing was amazing to witness even back then.
Source: YouTube/ Little Big Shots UK
Lynne also makes her performances that much more interesting with funny preambles before she displays her incredible vocals.
Source: YouTube/ Little Big Shots UK
In the semifinals of AGT 2017, Lynne made judge Simon Cowell crack up when an elderly puppet named Edna was introduced
As soon as the two stepped out, Edna asked for Cowell. She then remarked:
"He's a hit with the ladies in their eighties back at the home, ya know."
Farmer then asked about the drastic age difference between the two considering it might give the woman a heart attack, to which Edna responded:
"Oh don't worry, Darci. Simon knows mouth to mouth."
With that, Simon burst into laughter along with the other judges. Then Edna started her performance.
Through Edna, Farmer sang Aretha Franklin's "(You Make Me Feel Like) A Natural Woman," eventually coming down to the judges' table.
That's when Edna really got a chance to show Cowell her love up close and personal with a serenade. Simon graciously played along by smiling and laughing with the pair.
Much like the rest of her performance, Simon described the act as "brilliant."
Source: YouTube/ Talent Recap
Some fans may also have forgotten the time Farmer performed completely sans puppets when she sang the national anthem at the OKC Energy FC soccer game.
Source: YouTube/ Angelica Hale News
She opened the game by singing "Star-Spangled Banner" at Taft Stadium in Oklahoma City on October 15, 2017. Needless to say, her powerful vocals wowed the crowd.
Please fill in your e-mail so we can share with you our top stories!