School choir surprises teacher battling cancer with a tear jerking performance of an iconic song
State Island's PS22 Chorus sign one of the most heartrending renditions of an iconic Martina McBride song in the honor of their teacher battling breast cancer.
Uploaded to YouTube on the school chorus's official channel, the video sees a room full of students singing "I'm Gonna Love You Through It" in tribute of their teacher, Adriana Lopez.
At the start of the video, the chorus director, Gregg Breinberg explained to Lopez that the chorus wanted to dedicate the last song of the year at their last practice to her "fighting spirit."
The teacher is already emotional at this point as she finds it difficult to hold back her tears. But once the performance begins and the children's voice comes out strong and powerful, Lopez is simply overwhelmed and breaks down into tears.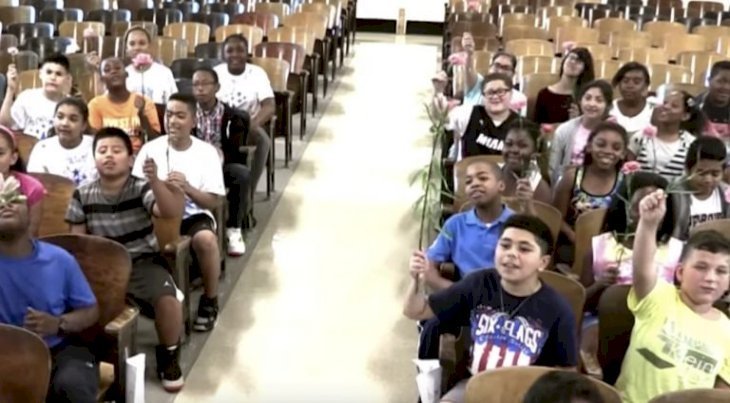 Follow us on Twitter to learn more.
As the song itself is about a woman, who is battling breast cancer, the entire performance, as well as the lyrics of the song, must have deeply moved her.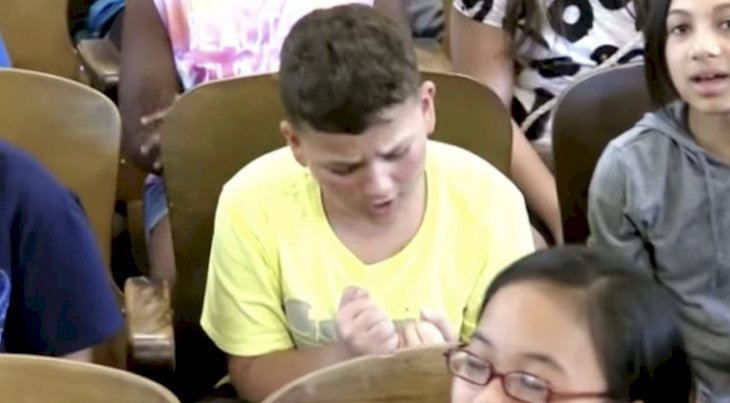 On one end of the room, the proud teacher overlooks the children singing her the song, while at the other end, the students are deeply engrossed in putting up a passionate and powerful performance for their teacher.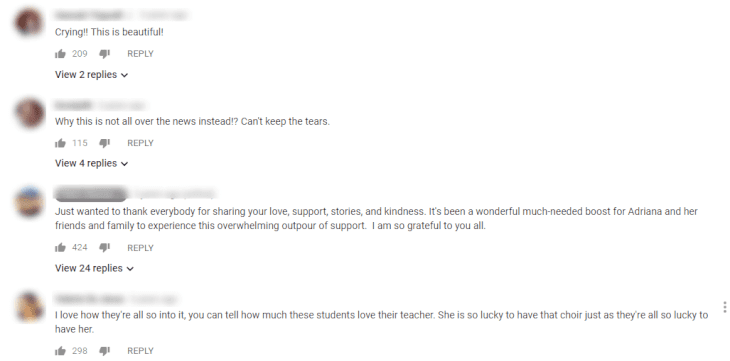 At one point during the performance, the children raised pink flowers up in the hands as they sang the part, "She said 'I don't think I can do this anymore,' But we raise our voice in song and said, 'That's what our love is for.'"
The emotional video has gone viral on the internet and has been watched almost 4 million times on YouTube. It has also gathered 21,000 likes so far.
Recently, a team of teachers also united to help a colleague, who is battling with cancer, after he used up all of his annual sick leave following his diagnosis of colon cancer in May 2018.
Since the teacher was on the brink of being forced to take unpaid leave, his colleagues decided to exchange their sick leave to allow their friend more time to recover.
Previously, a team of about 400 students from Christ Presbyterian Academy also came together to serenade their teacher, who was battling esophageal cancer. The teacher sadly passed away later in September 2016.
The video of the emotional performance from students was later shared on Facebook, where it went viral with more than 1 million views.