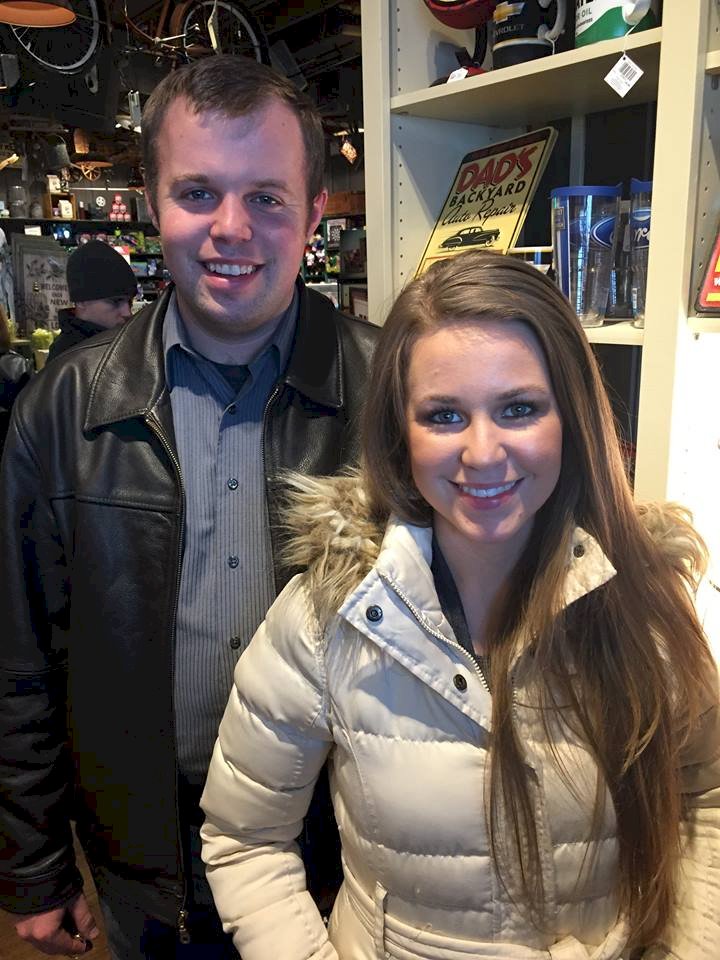 Jana Duggar

Content
Who is Jana Duggar?
Jana Marie Duggar is an actress, known for "Jill & Jessa Counting On," "19 Kids and Counting," and "K1 Discovery." She is the second of nineteen children and the first daughter of Jim Bob Duggar and Michelle Ruark. Jana Duggar made her first public appearance in the series, "14 Children and Pregnant Again."
Early life:
Jana Marie Duggar, born on January 12, 1990, is the first daughter of Jim Bob Duggar and Michelle Ruark. She has a twin brother called John-David Duggar.
Jana Duggar was a natural leader and tended to look after her younger siblings. Jana and her three sisters wrote the book, "Growing Up Duggar," wherein she wrote about a time when Jessa would often kick the bottom of her bed, and her mum told her to "make a point to be nice to her, even when she's mean to you."
Jana, like her siblings, was homeschooled. Since Jana displayed leadership qualities and is one of the older siblings, she had the responsibility of ensuring her siblings completed and understood their work. She wrote her GED test at the age of 16.
Jana, like any child, grew up doing chores and helping around the house. In 2003, she and her brothers, Josh and John-David, were in charge of planning and making dinner for the family. By 2011, Jana's chores included cleaning the kitchen.
In 2001, due to the sheer number of children they had, the Duggar parents implemented a system where an older child was placed in charge of a younger child. And in 2009, the system was adjusted, teams were introduced where each of the oldest four daughters was in charge of a team. Jana Duggar was in charge of the team comprising of her brothers, Jason and Jackson.
From a young age, Jana took piano lessons from Ruth Anita Anderson as well as taking violin lessons. She can also play the harp. Jana is an active member of the Bill Gothard's Institute for Basic Life Principles and has gone on many Journeys to the Heart with the institute.
At the age of 14, Jana and her family made their first appearance on TV when their first television special, "14 Children and Pregnant Again!," aired. The special was such a hit that they made four more programs about her family's life. The positive response to all of these resulted in the regularly aired show, called "17 Kids and Counting," on TLC. Jana was 18 at the time.
In 2006, Jana and her family moved to Springdale, AR. The family renovated the house themselves with each child helping in their capacity. Jana and her sisters shared a large dormitory-style room. Jana still sleeps in this room.
In her teens, she styled her hair in a perm which her sisters gave her at home to maintain it.
Career:
Jana currently focuses on her garden and regularly makes changes, however, she also has an extensive job list behind her, including being a first responder. She has volunteered at the local fire department.
In 2013, Jana began training to be a doula. She believed the skills she'd earn would help her in her missionary work. Jana was studying under a midwife, Venessa Giron. However, after losing her license, Venessa moved away. There has been no mention of Jana continuing to practice as a doula since.
When Jana isn't writing books with her sisters, she goes on mission trips. She went on her first mission trip to Michigan in 2012.
Personal life:
Though there have been rumors about courtships, Jana has no known love interests.
"One lesson we Duggars are emphatically taught is that humility is not weakness. In fact, it can be just the opposite. It takes a strong man to recognize his own faults and apologize to his wife and children for them. Dad's humility - not only that day but every day - causes us to respect and admire him even more." ― Jana Duggar
Trivia:
Aunt of Mackynzie Renee Duggar and Michael James Duggar
Twin sister of John-David Duggar
Sister-in-law of Anna Duggar, Josh's wife, Ben Seewald, Jessa's husband, and Derick Dillard, Jill's husband.
Please fill in your e-mail so we can share with you our top stories!