Policeman spots kids splashing in a puddle and his reaction goes viral
This Trooper just wanted to be a child again like all of us sometimes do. The two boys were shocked at first but then realized what was going on. 
In a Facebook video posted by Ohio State Highway Patrol, one Trooper was caught getting back in touch with his childhood self. 
The short clip showed as two little boys gave each other a quick look and then started jumping in a large puddle together on the street. 
Less than ten seconds in, a male trooper rushed in to get in on some of the puddle action. The video is found below.
Follow us on Twitter for more @amomama_usa.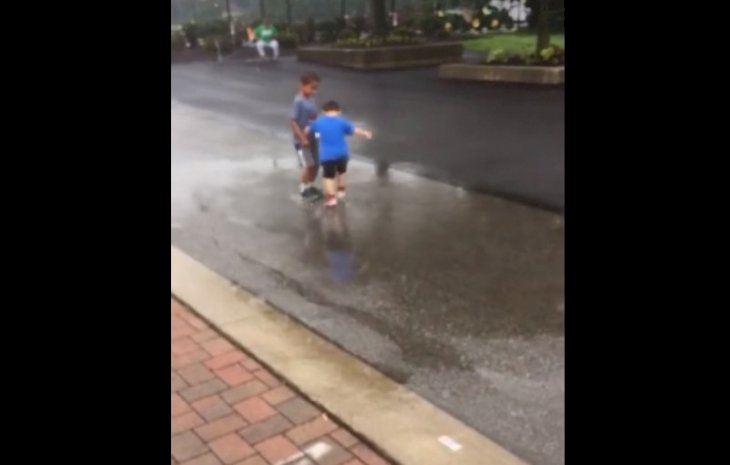 But after about four excited jumps himself, the boys stopped, probably wondering what's going on with this crazy adult. 
A lady carrying a backpack laughed as she ran up to the group. Someone could be heard saying, "Why'd you stop?"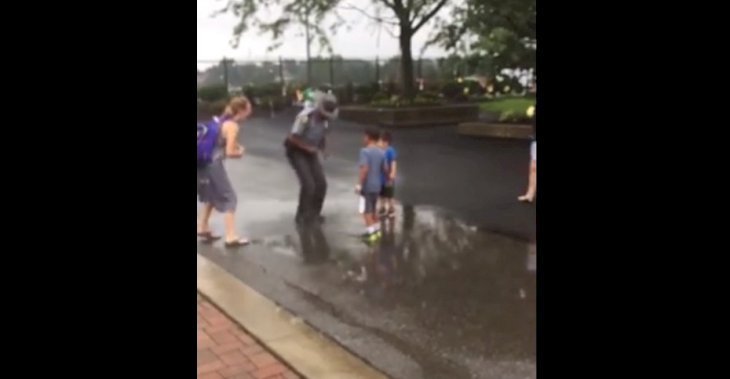 The boys carried on after the bizarre interruption and went on splashing away. 
The smallest guy planted some very large jumps compared to his bigger comrades.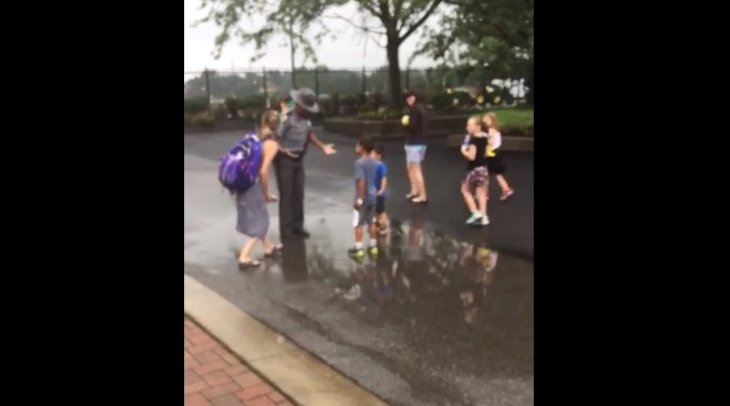 Since its upload last year, the video has been shared over 7,000 times and garnered over 250 comments.
Troopers all over the country are trying to make a difference in kids lives.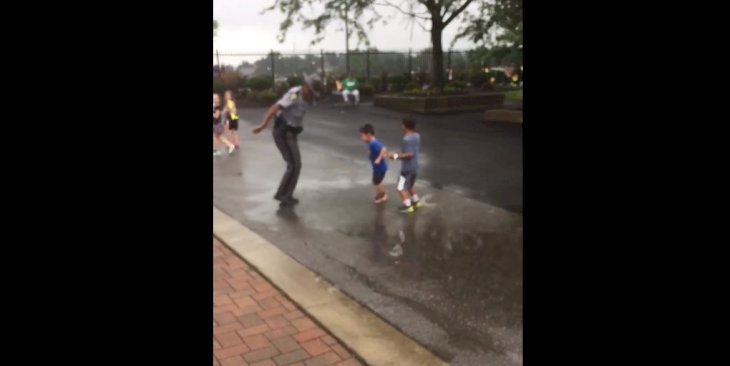 This past summer in August 2018, Kentucky State Police troopers participated in life-changing activities at the Trooper Island Camp. 
The troopers joined 10-12 year-olds kids from surrounding counties who camped on Dale Hollow Lake. 
Master Trooper Jeremy Hodges said: 
"I think it's really important that they learn that there is another side to being a state trooper, that we are normal people, behind that gray uniform and that intimidating hat that we wear." 
He and the other troopers helped the kids learn fishing and swimming skills. They also canoed, kayaked, practiced archery and more.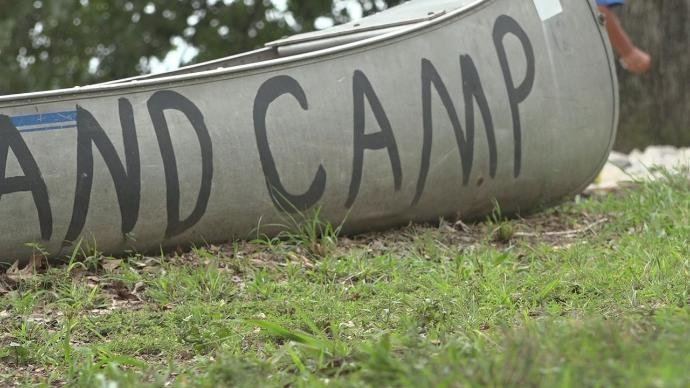 Hodges explained something he liked about the camp: 
"I think that most people, when they get in this profession (being a state trooper), they do it to help people. And, just to be honest with you, if we get out here and we write somebody a ticket, you don't see immediate results. You don't see that you could've saved a horrendous accident from happening five minutes down the road. At Trooper Island, you see immediate results."
Some former campers have ended up becoming state troopers themselves. Though it's not the camp's aim, it's something the troopers appreciate.
Source: YouTube/ kentuckystatepolice
In the meantime, the kids also learned life lessons to carry home. Bret White said he learned to simply "get along with everyone and be nice." 
Shelby Hatler expressed: "It means a lot, it's really fun and I just get to do a lot more activities with them." 
"It's always better every year," Erwin Mabrey said as a returning camper. 
Hodges also said that "it's good to know that these kids are still on our side" considering the "negative publicity" that law enforcement receives. 
The camp conducted a blue light ceremony to honor fallen troopers. It was the only time the men would wear full uniforms at the camp. 
Other than that formal occasion, the Troopers were able to just be themselves and help some kids along the way. 
In another sweet exchange, a State Trooper was pleasantly surprised when someone decided to check in on him rather than the other way around.
A woman saw a trooper's car with the trunk up and decided to stop and ask if he was okay and needed help. 
The trooper was just cleaning his windows. He was so touched by her concern that he insisted on cleaning her windows, too. 
The lady shared her story to Facebook two years ago and since then it has been viewed 776k times.