Elderly woman, 84, falls at a supermarket and officers' actions make them famous on the Internet
The police have received praises after assisting an elderly pensioner named Maureen or "Mo." The elderly woman was on the streets of Newport, Wales doing shopping.
After she fell, someone got the police to come and assist. Instead of just taking her to the hospital or back home, the authorities did something else.
Police Officer's Colin Brooks and Matthew Chapman have become internet sensations after a video showing them assisting 84-year-old Maureen went viral. The clip showed the two policemen escorting the elderly lady as she did her shopping after she fell.
Iffy Harris, 51, is a local business owner who filmed the former West End dancer being helped to finish her errands. He ran out of his shop to applaud the officers for their kind approach.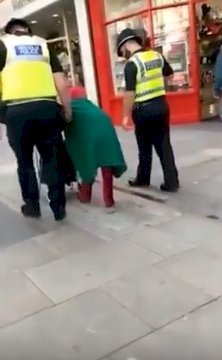 For more on this story go to our Twitter account @amomama_usa. The officers even made sure Maureen got onto a bus safely after finishing her errands.
Harris said:
"It was absolutely fantastic. When I saw it, I came running out of the shop to film them. They walked her down the road and helped her get a few bits from the shop, then made sure she got on a bus."
The business owner explained that Maureen had been mobile after the fall but it was clear that she was quite frail. The officers made sure to walk at "her pace and stayed by her side" after she refused to go home without completing her errands. 
A few days later, Harris met up with Maureen. He claimed she was pleased to hear that she was now an online hit with the two officers.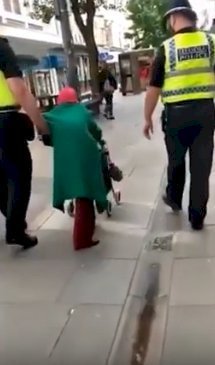 Maureen explained what happened when she fell saying:
"A man helped me off the floor because I was flat and said he'd call an ambulance."
She added:
"He went and got the police and they came and took me shopping. They helped me to the market and then they put me on the bus."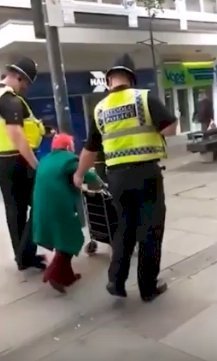 Harris said the aftermath of Maureen's fall was "really heart-warming." He added that "Seeing things like this on the streets makes everything much nicer for everyone."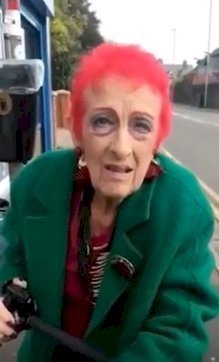 A spokesperson for Gwent Police said:
"Gwent Police is extremely proud of its Special Constabulary and I am glad that both these officers are being recognised for their selfless service to the public. Both Special Constables, Colin Brooks and Matthew Chapman are a credit to the Neighbourhood Policing Team and this is just one example, amongst many, of their positive contribution toward protecting and serving the local community."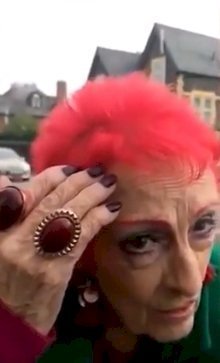 A study revealed that rheumatic disorders and the inability to get up from the floor were the strongest independent risk factors for serious fall-related injury. Having more than one fall in a short period and cognitive impairment were the leading cause of fractures.