Ellen DeGeneres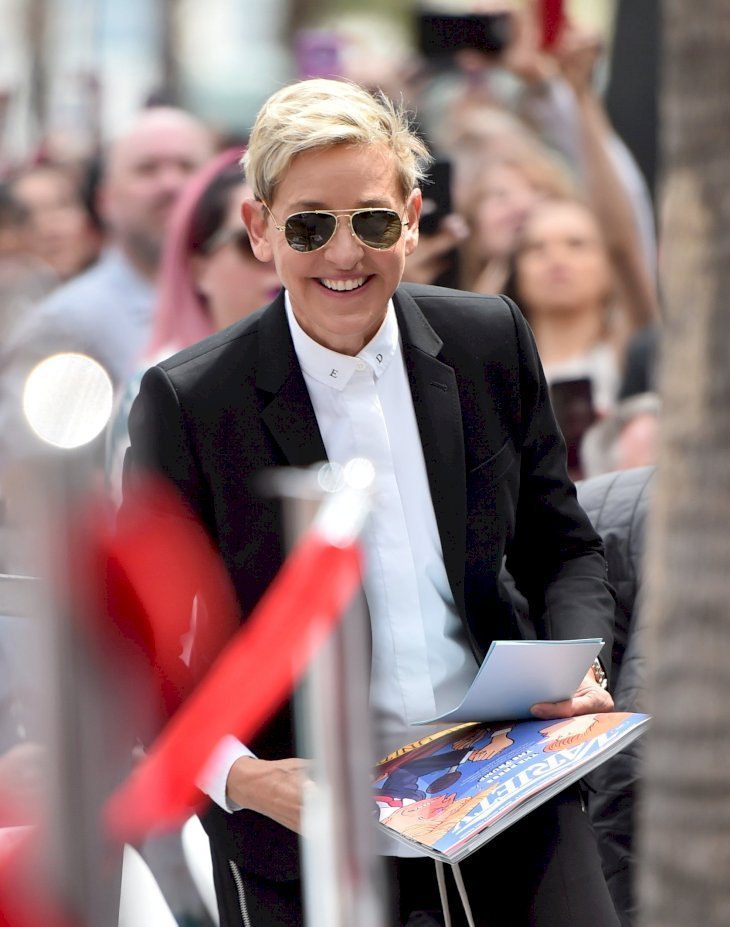 Content
| | |
| --- | --- |
| Full Name: | Ellen Lee DeGeneres |
| Date of Birth: | January 26, 1958 |
| Place Of Birth: | Metairie, Louisiana, Unites States |
| Zodiac Sign: | Aquarius |
| Age: | 60 years old |
| Height: | 1.71 m |
| Professions: | Comedian, TV presenter |
| Famous For: | The Ellen Degeneres Show |
| Net Worth: | $400 million |
| Spouse/Ex: | Portia De Rossi (2008 to present) |
| Social Media: | Facebook, Twitter, Instagram, Wikipedia, IMDB |
Who is Ellen DeGeneres?
Ellen DeGeneres, the well-known Emmy Award-winner, is a talk show host from Louisiana, New Orleans. She is best known for hosting "The Ellen DeGeneres" show and acting in the sitcom, "Ellen," from 1994 to 1998.
Early life:
Ellen DeGeneres was born on January 26, 1958, in Louisianna. Her parents are Elizabeth Jane (née Pfeffer), and Elliott Everett DeGeneres. Her brother Vance is a musician and producer. DeGeneres's family is multicultural with a background of French, English, German, and Irish descent, and the family followed the religious beliefs of Christian Scientists.
Her parents separated in 1973 and divorced a year later. DeGeneres's mother went on to marry Roy Gruessendorf, and DeGeneres moved with her mother and Grussendorf to Atlanta, Texas while her brother remained with their father.
DeGeneres attended and graduated from Atlanta High School. She then attended a few years of school at Grace King High School before moving back to New Orleans. In New Orleans, DeGeneres studied at the University of New Orleans and majored in communication.
She only studied for one semester before leaving to work as an office cleric in a law firm with her cousin, Laura Gillen. She also had a slew of early jobs. These included J. C. Penney,  T.G.I. Friday's, and another restaurant.
DeGeneres also spent time as a house painter, a hostess, and a bartender. Now she uses her numerous life experiences as fuel for her standup comedies.
She started doing standup comedy in small clubs and coffeehouses. By 1981, DeGeneres had proved her skills and earned the spot of emcee at Clyde's Comedy Club.
In the early 1980s, she went on tour nationally and won a competition sponsored by Showtime. As the winner of the contest, she was named the funniest person in America. Winning the event was the ultimate breakthrough for DeGeneres as it opened doors to better gigs, including an appearance in 1986 on "The Tonight Show Starring Johnny Carson."
Career:
DeGeneres appeared in two TV comedies in 1989 and 1992. However, both the "Open House" (1989) and "Laurie Hill" (1992) were canceled relatively early in their seasons. Even though her first two shows were unsuccessful, DeGeneres landed a leading role in 1994 on the sitcom, "These Friends of Mine."
The series was renamed "Ellen" after one season. Then in April 1997, DeGeneres made history on TV by revealing both she and her character were lesbians. Unfortunately, after ratings dropped the following seasons, the show was canceled, and DeGeneres went back to performing standup comedy.
DeGeneres then launched a new series, called "The Ellen Show" in 2001 on CBS. However, due to poor ratings, the show was dropped.
She fixed her reputation in 2003, with the talk show, "The Ellen DeGeneres Show." The show was a huge success. With the incredibly high ratings, the show made waves in the industry, and as a result, scooped up 15 Emmy Awards with only three seasons on the air.  
"The Ellen DeGeneres Show" became the first talk show in history to win the coveted Emmy Award for Outstanding Talk Show in such a short time.
DeGeneres has also hosted a wide range of awards shows, including the Grammy Awards, Emmy Awards, and even hosting the Oscars twice.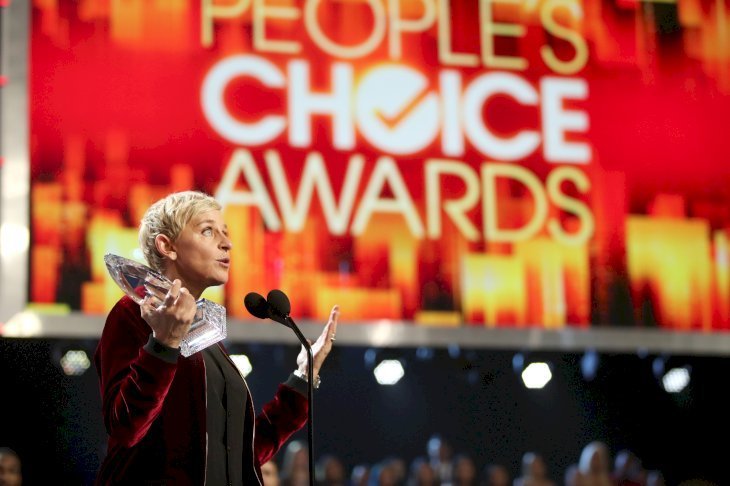 Personal life:
Degeneres is said to earn US$87.5 million, making her the 15th highest-paid celebrity in the world. DeGeneres has a significant social media presence and is a fan of the National Football League. In particular, DeGeneres supports the New Orleans Saints and the Green Bay Packers.
In 1997, when she came out as lesbian, she sparked the interest of both the industry and tabloids. In her mother's book, "Love, Ellen," she describes being shocked when her daughter came out, but has now learned to accept and support her.
Within the same year she came out, DeGeneres began a romantic relationship with actress Anne Heche. Unfortunately, the relationship broke off in August 2000. From 2000 to 2004, DeGeneres had a short affair with Alexandra Hedison.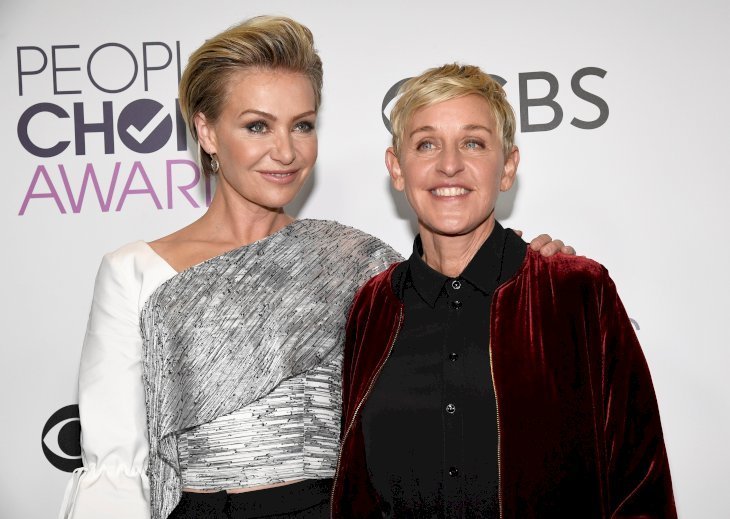 In 2004, DeGeneres and Portia de Rossi fell in love and began their relationship. As soon as the same-sex marriage ban was lifted in California, the couple got engaged. In August 2008, they married at their home in Beverly Hills, California.
Though the couple has no kids, they share four dogs and three cats, and share a mutual love for animals. DeGeneres and De Rossi are both vegans. On her site, DeGeneres promotes meatless Mondays and even puts up some vegan recipes. She has also hosted the Humane Society of the United States CEO, Wayne Pacelle, on her show to give him a platform to talk about the organization's efforts in animal protection legislation.
DeGeneres has also served as a patron to many charities for animals, including PETA.
She is known for her humanitarian work with the Global AIDS Awareness. She is also an avid supporter of many other organizations.
Movies/Series:
Sometimes you can't see yourself clearly until you see yourself through the eyes of others. ~ Ellen DeGeneres
Trivia:
Animal advocate and co-owner of "Halo"
She became vegan in 2010
Ellen's first major league baseball game was at Target Field in Minnesota, home of the Minnesota Twins. She answered two questions right about Joe Mauer and got a Minnesota Twins Joe Mauer jersey
Winner of the 2012 Mark Twain Prize for American Humor, awarded by the Kennedy Center for the Performing Arts
Received her star on the Hollywood Walk of Fame at 6270 Hollywood Boulevard in Hollywood, California on September 4, 2012
Born at 3:00 AM