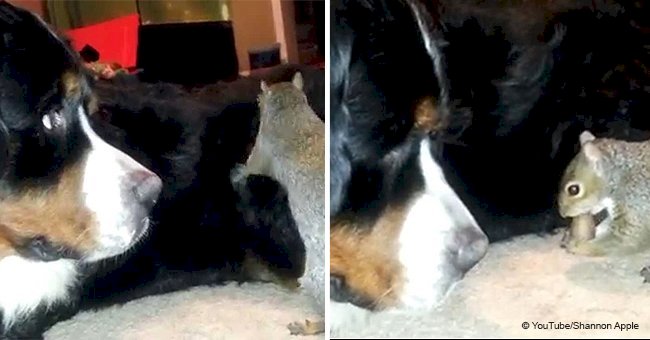 Video shows squirrel trying to hide a nut in dog's fur, and its bemused reaction is hilarious
Shannon Apple and her Parkville, Maryland family are animal lovers who have some dogs. Their dog Jax went viral due to the help of an adopted squirrel.
Wally, the squirrel, has a weird habit of making Jax his all-in-one product. A viral video showed the squirrel trying to "bury" some nuts in the dog's fur.
Being a house squirrel has been hard on Wally's instincts. He still has the habit of storing nuts safely for the winter hibernation period.
The squirrel does this despite living in a loving home where he gets regular meals. However, Wally has found internet stardom for involving Jax the Bernese Mountain dog in his schemes.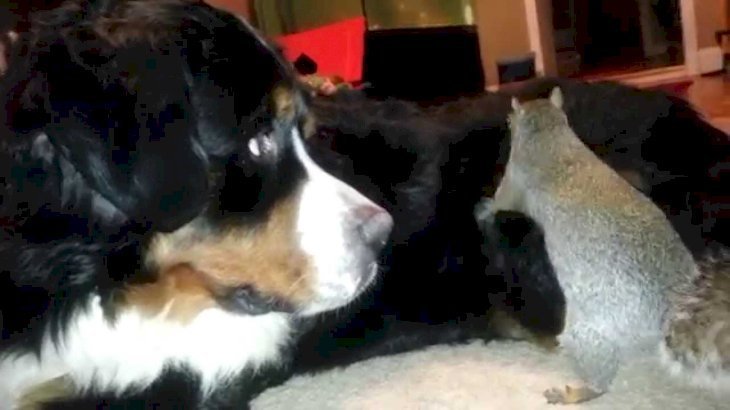 Source: YouTube/Shannon Apple
For more on this story go to our Twitter account @amomama_usa. Jax is a big dog with a sweet heart and doesn't harm the added family member.
A video showed the squirrel holding a nut and placing it on Jax's massive fur. The squirrel is then seen trying to "bury" the hidden meal for later.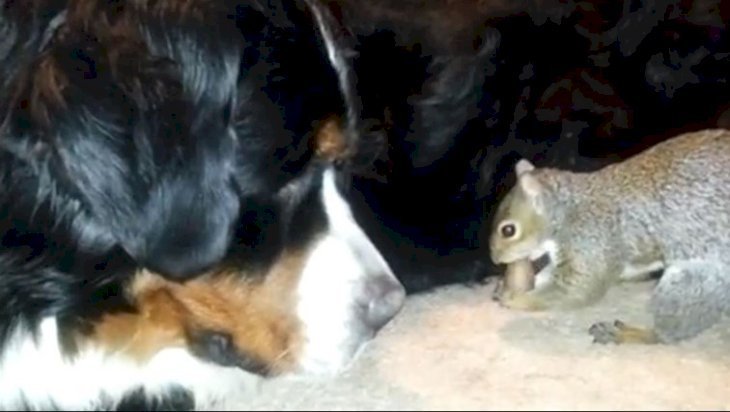 Source: YouTube/Shannon Apple
However, the nut falls out prompting Wally to try and find another hiding spot. The squirrel tries to bury the nut in the carpet just next to the dog but fails again.
He then moves on to Jax's tail and tries to bury the nut there. Throughout the clip, the dog just lazily looks at the curious squirrel trying to figure out what he's up to.
Eventually, little Wally scurries off leaving Jax confused. Never giving up on the dog becoming his hiding spot, another video shows the squirrel burying another item.
The clip shows Wally trying to hide Cheez-It crackers in Jax's fur. Of course, the snack just falls out but the determined squirrel keeps trying.
A third clip doesn't show the squirrel trying to bury anything; instead, Wally is now using Jax as his table. The pet is seen nibbling on an almond right on top of the big dog.
Some people would disregard squirrels as rodents but in another clip taken in Cartagena, a city in Colombia, South America, the animal got electrocuted on some power lines. Instead of leaving it to die, a young man carries it to a stationed motorbike and tried to help it.
The footage shows the man giving the squirrel CPR until it regained consciousness and was able to scurry away.
Please fill in your e-mail so we can share with you our top stories!