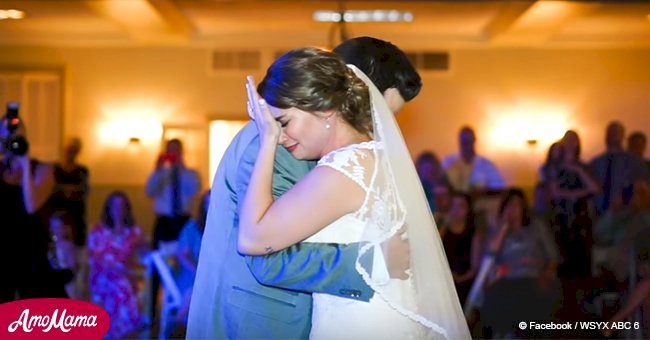 5 brothers bring bride to tears with emotional father-daughter dance in honor of their late dad
A bride's siblings make a plan and give their sister a father/daughter dance she thought would be impossible.
Kaley West's father David Jean West passed away in 2015, and the young woman - the only girl in a family of 6 siblings - was particularly close to her father.
Kaley felt her loss even more deeply as she planned her wedding to Andy Young in 2018.
Kaley knew that her dream of dancing with her father at her wedding could never come true. Or could it?
Her 5 brothers decided to make a plan and their sweet surprise was posted on Facebook/WSYXABC6 and has garnered over 16 million views.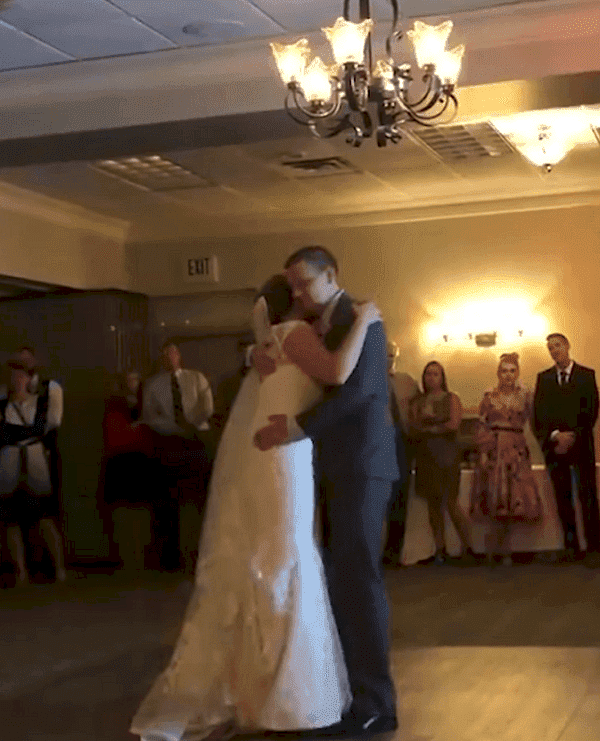 Source: InspireMore
"I know people joke about having an out-of-body experience but that is what it truly was being in the middle of the ballroom and surrounded by my family, and my husband's family, and our friends and people we care about with my brothers stepping up. It was an incredible moment."
Kaley West Young, Facebook/WSYXABC6, October 2, 2018.
5 BROTHERS DECIDED TO BRING HER FATHER TO THE WEDDING IN THE ONLY WAY POSSIBLE
Kevin, Dustin, Danny, Derek, and Kasey West remembered that David had spent a lot of time videotaping every family event, and decided to go through the footage, looking for suitable voice snippets.
The brothers spliced the snippets of their father's voice talking to Kaley into Michael Bolton's "Fathers and Daughters" and the result was heartbreakingly beautiful.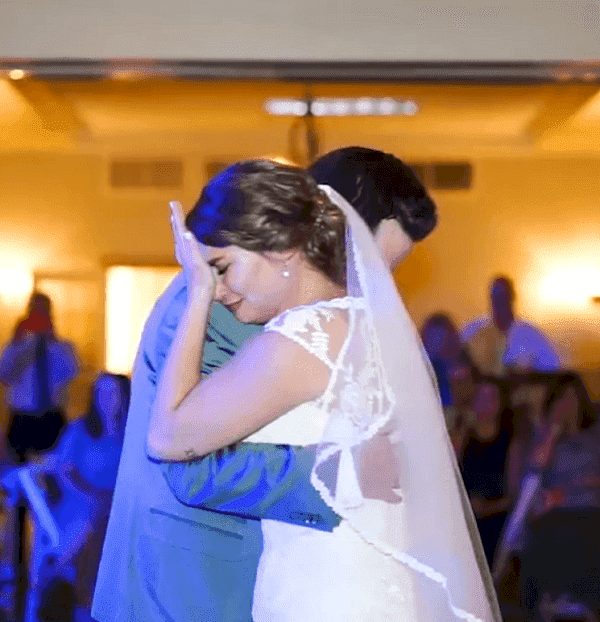 Source: InspireMore
A DANCE WITH FIVE LOVING BROTHERS
One of Kaley's brothers announced that they would take turns dancing with her, and asked the guests to be silent in honor of their father and to listen to the words of Bolton's song.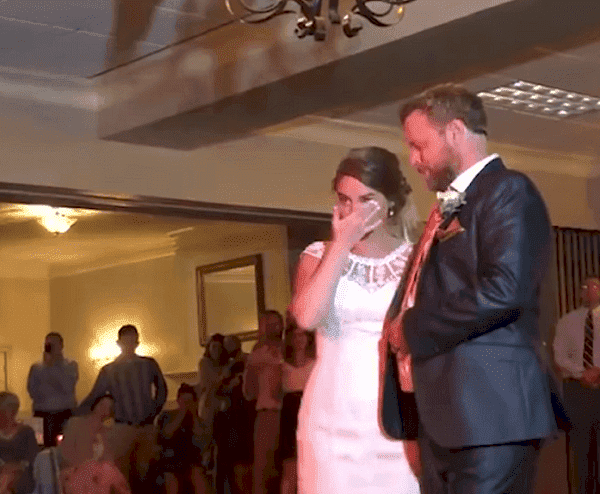 Source: InspireMore
A LOVING FAMILIAR VOICE HAD KALEY IN TEARS INSTANTLY
As her brothers danced with her one by one, Kaley heard her father's voice speaking to her, telling her how much he loved and missed her, and she couldn't hold back her tears as she had her longed-for father/daughter dance.
MICHAEL BOLTON'S MESSAGE ON YOUTUBE
Michael Bolton saw the clip and loved their use of his "Fathers and Daughters" so much that he left them a comment on the YouTube video:
"I'm humbled and honored that the West brothers choose my song #FathersandDaughters to dance with their sister Kaley at her wedding. their video brought me to tears."
LITTLE GIRL WITH LEUKEMIA HAS SWEET DANCE WITH DAD
Phoenix Thompson is just 2 years old, but she is bravely battling acute myeloid leukemia.
The tiny tot had finished her first round of chemotherapy at the Aflac Cancer and Blood Disorders Center of Children's Healthcare of Atlanta, when her father, Brett decided to treat her to a special surprise.
Her nurses presented Phoenix with a pretty yellow princess dress for her to wear, and then her father walked in looking sharp in a tuxedo.
Christina Thompson captured the moment on video, as her husband swept her little daughter into a father/daughter dance to the sound of Tim McGraw's "My Little Girl."
The clip has been shared throughout social media as hearts just melt at the sight of the tiny girl in her handsome father's arms.
Please fill in your e-mail so we can share with you our top stories!