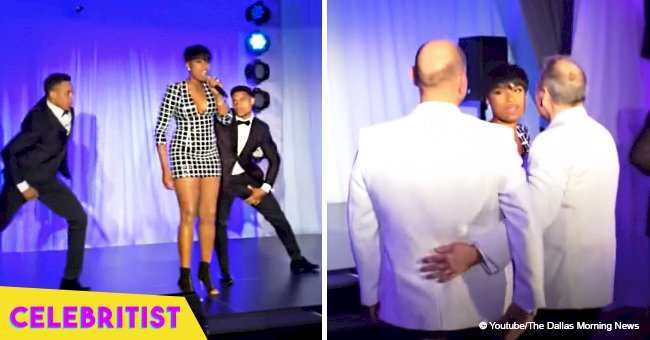 Remembering when Jennifer Hudson surprised gay couple by performing 'I Still Love You' at wedding
Scott and Chris Lindsay, a gay couple from Texas, got gladly surprised in the middle of their ceremony when Jennifer Hudson made an impromptu appearance at their Dallas wedding.
The couple, who had been together for 14 years before getting married, decided to tie the knot at the W Dallas Victory Hotel in mid-2015. The fathers of four just finished saying their vows when a pre-taped message from Jennifer started airing.
In it, she congratulated them for their milestone. Even though it was an amazing surprise, it was far from over. Jennifer popped out from a curtain behind the altar and started singing one of her hit songs, "I Still Love You."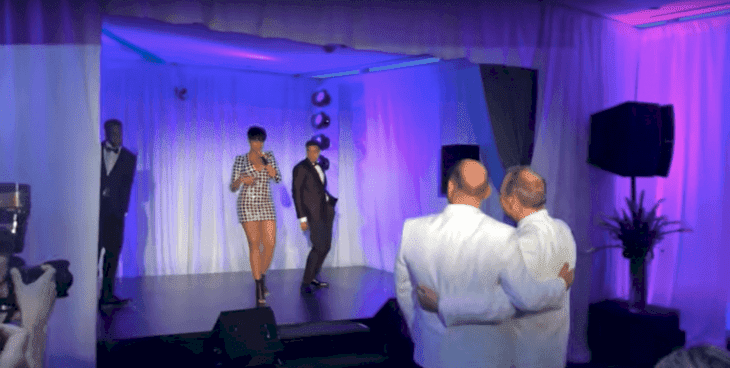 Source: YouTube/The Dallas Morning News
CHOOSING THE BEST SONG
Apart from being one of the songs of her then-latest album titled "JHUD," it was also featured in the "Turn It Up For Change" campaign, an initiative between the Human Rights Campaign (HRC) and W Hotels that is focused on same-sex marriage rights.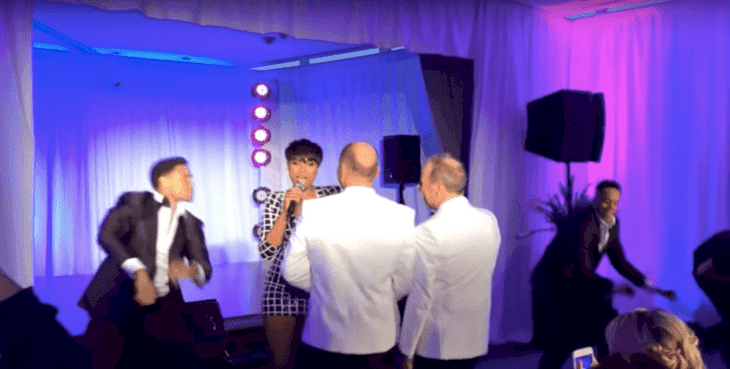 Source: YouTube/The Dallas Morning News
BEING AN ADVOCATE LGBT RIGHTS ADVOCATE
While it was shocking, it was not that surprising to see Jennifer being part of that initiative since she has been an LGBT rights advocate for a long time. In a conversation she had with People, she pointed out that she was connected to the gay community.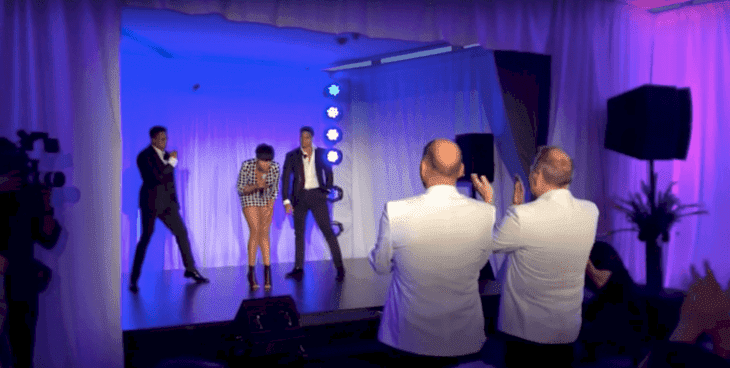 Source: YouTube/The Dallas Morning News
PLANNING IT FOR A WHILE
Huffington Post reported that the staff of W Dallas Victory began making plans for Hudson to show up in Scott and Chris' wedding soon after the Supreme Court legalized same-sex marriage nationwide in June 2015.
"Their hope is not to be condemned to live in loneliness, excluded from one of civilization's oldest institutions. They ask for equal dignity in the eyes of the law. The Constitution grants them that right," said Associate Justice Anthony Kennedy about same-sex marriage.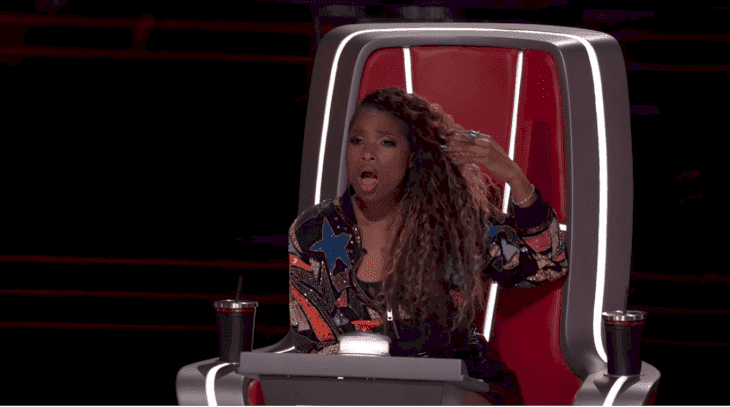 Source: YouTube/The Voice
GETTING SURPRISED BY ANOTHER GAY COUPLE
Recently, the judges of "The Voice," including Kelly Clarkson and Jennifer Hudson, were surprised by the powerful performance of The Spinners' song "Could It Be I'm Falling In Love" that a gay couple, whose duo is called OneUp, made during their blind audition.
TELLING THEIR OWN STORY
Adam and Jerome's voices were striking, and they wowed the audience and the judges. Later, they revealed that the song addressed their love story as they met and quickly fell in love.
"It's going to sound super cheesy, and I'll try not to cry because I'm that girl, but… In a time in this country where it's so divisive, this is such a beautiful thing. It is proof that in this country, love is limitless … It's the most beautiful thing that's happened to me this season," said Kelly.
Please fill in your e-mail so we can share with you our top stories!