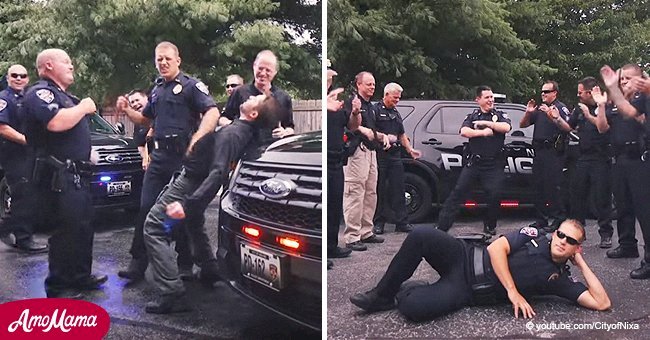 Police department's 'Footloose' remarkable performance quickly went viral
Nixa Police Department joined the Internet lip synching challenge and impressed the viewers with their unorthodox take on the famous song, "Footloose."
The video posted to YouTube on August 7, 2018, has since gone viral and it shows the police officers of the Nixa PD showcasing their unbelievable dance moves to the rhythm of the Kenny Loggins number.
The policemen are seen taking their dance moves to various settings and locations from police departments and streets to restaurants around the city. At times, they also invite the residents of the community to join them during the dance.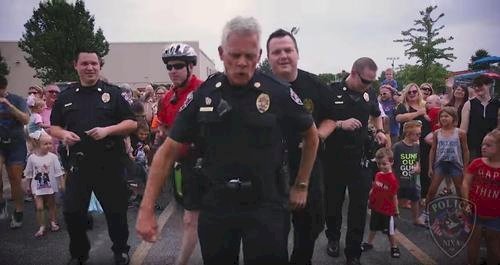 Source: YouTube/CityofNixa
The police department also shared the video on their official Facebook page and added a caption boasting about the quality of their video despite the non-involvement of any production company or huge budget in the making of the video.
'No budget, no production company (shot and edited by our Public Information Officer who studied film production), and all officers donated their time to participate,' the department captioned. They also stressed the fact that they wanted to be responsible with taxpayers' dollars.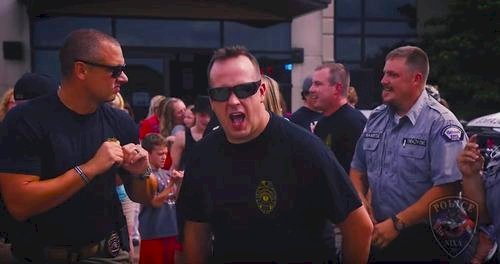 Source: YouTube/CityofNixa
Another reason that the video's popularity has taken the internet by storm is that the police officers present a perfect mix of lip-syncing and humor in the video along with their dance routine.
The video has been viewed over 100,000 times ever since it was first uploaded to the popular video sharing site.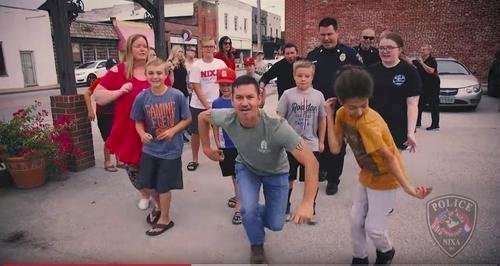 Source: YouTube/CityofNixa
A team of policemen from Grapevine Police Department in the Dallas/Ft. Worth metro area also rocked the internet with their take on the challenge using the same song.
Grapevine Police Department's lip-sync cover of "Footloose" was, however, paired with few other songs from the iconic movie, "Flashdance."
When the police department shared their video, they put up a bit of a challenge for the other departments by captioning their video, 'You asked for it, and now you shall receive. Feast your eyes and sing along to our medley.'
It was followed by a hashtag that announced 'nobody puts Grapevine PD in a corner.'
However, it's not just the police officers who are participating in the lip-sync challenge. Previously, firefighters from Greenville Fire Department also took on the challenge by performing on the hit song, "I'm Sexy and I Know It," by LMFAO.
The video also received a warm welcome on the Internet. It received more than 300,000 views on YouTube making it go viral.
Please fill in your e-mail so we can share with you our top stories!