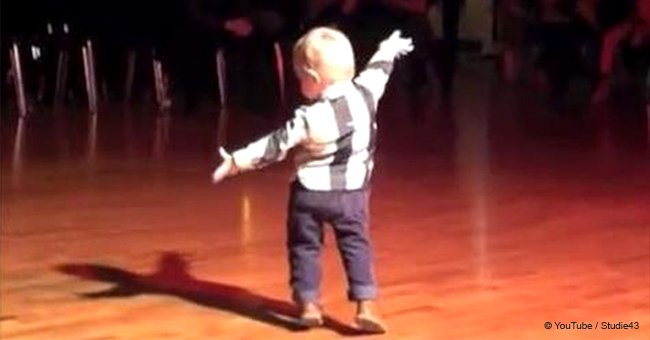 Toddler hears favorite song play and steals the spotlight the instant he starts to move
In a room filled with people, little William Stokkebroe did not hesitate to show off his dance moves in the middle of the dance floor the moment his favorite song blasted on the speakers.
In 2012, a video of the then-two-year-old became viral on YouTube as he stunned the crowd with his hilarious yet adorable dance routine.
Stepping onto the spotlight, William embodied confidence and was ready to show everyone what he's got.
William is just the perfect example that it's never too early to pursue your passion.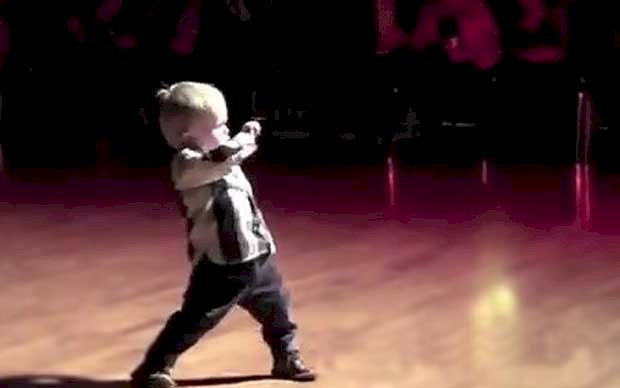 Source: YouTube/ Studie43
Follow us on Twitter at
AmoMama USA
for more viral stories and updates.
The toddler's parents, Kristina and Peter Stookebroe were at a Gala opening of Studie43 along with other dancers. Being at the event, little William probably couldn't wait to bust the move.
Source: YouTube/ Studie43
As soon as "Jailhouse Rock" by Elvis Presley played on the speakers, William couldn't stop himself from
jiving
to the beat.
With the song's upbeat tempo and William's expert dance moves, it was no surprise how the crowd gushed over him.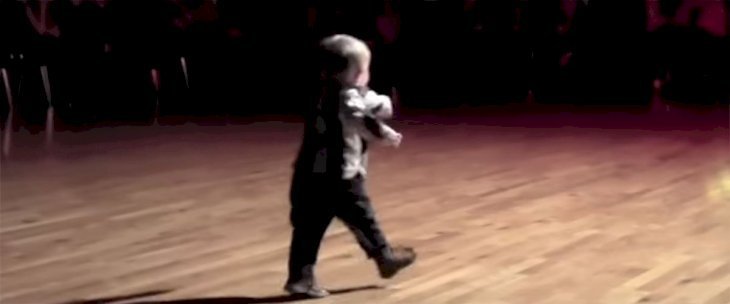 Source: YouTube/ Studie43
Along with his twists and turns, he circled the entire room and sang along to the song. It seemed that he had so much fun the entire time. By the end of his impromptu performance, he stood in the middle and bowed proudly, earning more cheers from the audience.
At the time, it was made clear that William was destined to perform in front of many people.
Meanwhile, another little boy gained online attention when a video of him dancing surfaced on social media. Slow dancing around the living room, many users were amazed at how the boy stayed on the beat without a problem despite his young age.
Apart from the two boys, this 17-month-old toddler also melted hearts on social media. Dancing to the electro hit, "Rattle" by Bingo Players, the baby dressed only in diapers owned the living room.
Please fill in your e-mail so we can share with you our top stories!